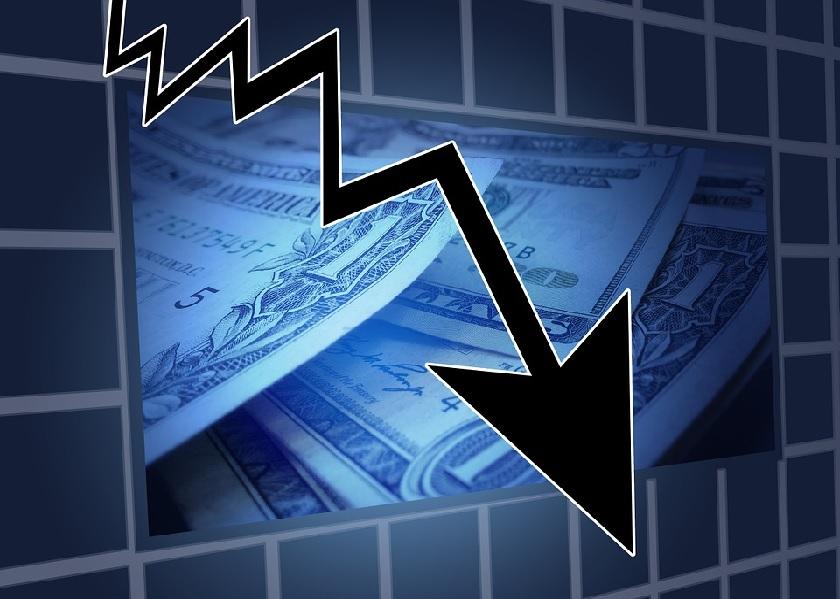 Shopify Stock Fell for Six Straight Days: What's Next?
By Sophia Nicholson

Sep. 23 2019, Updated 12:12 p.m. ET
Shopify (SHOP) stock has declined in the last six days and fell 1.9% on September 13. That price drop was followed by sequential declines of 0.3%, 0.9%, 2.7%, 0.1%, and 5.1%, respectively. Collectively, Shopify stock has fallen nearly 11% in the last six days. Notably, SHOP is also trending down in today's premarket trading and is down 0.73% at 8:56 AM EDT.
Amid a selling spree in Shopify stock, CNBC host Jim Cramer recently made a profit selling his Shopify shares. Cramer purchased these shares in May for $260 and sold them for around $388 on August 23.
Why is Shopify stock sliding? Does the recent pullback in Shopify stock present an excellent buying opportunity for investors? Let's look at the factors that pressured the stock.
Article continues below advertisement
Secondary stock offering
Shopify shares fell after the company announced its new secondary stock offering of over $600 million on September 16. The e-commerce retailer offered 1.9 million Class A subordinate shares, according to Shopify's September 16 SEC filing.
On September 19, the company completed its stock offering, which was priced at $317.50 per share. The company expects to use the net proceeds to strengthen its balance sheet and fund its growth strategies. However, the markets did not take the news positively, sending the stock down 2.7% the next day.
Acquisition of 6 River Systems
On September 9, Shopify announced the purchase of 6 River Systems for $450 million. Notably, 6 River Systems has expertise in robotic warehouse fulfillment solutions. This acquisition could help Shopify bolster its logistics capabilities in its drive to challenge Amazon (AMZN). However, SHOP stock dropped around 6% on the news of the 6 River Systems acquisition.
The 6 River Systems acquisition is expected to contribute around $30 million in annual revenues in 2020 and increase its operating expenses by $25 million. Shopify expects the acquisition deal to close in the December quarter.
These two events severely impacted Shopify's stock price, falling about 17.3% so far in September. Shopify stock reached its 52-week high of $409.61 on August 27. Since then, the stock has fallen 22.2%.
Although Shopify has reported upbeat earnings in the last three straight quarters, its stock is currently trading at low levels. So, should investors consider buying Shopify stock now? Let's see how the company and analysts view Shopify stock's outlook.
Article continues below advertisement
Outlook for Shopify stock
On August 1, Shopify posted better-than-expected second-quarter results and raised its revenue outlook for the full year. The company expects to post revenues of $1.51 billion–$1.53 billion.
Analysts expect the company's full-year revenues to grow 43.4% YoY to $1.5 billion. For the third quarter, Shopify expects revenues of $377 million–$382 million. Analysts forecast its third-quarter revenues to grow 42.1% to $383.8 million.
Shopify has invested in multiple fulfillment centers to attract more merchants to its platform. Analysts expect these fulfillment centers to have the edge over rivals Amazon, eBay, and Walmart, giving the company the opportunity to be a potential competitor to Amazon.
On September 20, Shopify stock traded at $318.82 per share. At this closing price, Shopify's market capitalization was $36.1 billion. Shopify stock has gained 130.3% this year, while Amazon stock has returned 19.5% in the same period. On September 20, Amazon's market cap was around $887.5 billion.
Shopify stock: Analysts' ratings and technical readings
Most of the analysts covering Shopify favor a "buy" rating on its stock. Sixteen of the 28 analysts gave a "buy" rating on the stock. Eleven analysts gave it a "hold" rating, and one analyst gave the stock a "sell" rating.
Shopify's 14-day RSI (relative strength index) score is 34.65, indicating that investors are neutral on the stock. An RSI reading above 70 indicates that a stock is in "overbought" territory, while an RSI level below 30 means that the stock is in "oversold" territory.
On September 20, Shopify stock closed near its lower Bollinger Band range level of $307.13. This value indicates that the stock is in oversold territory.
Shopify stock has given stellar returns this year, and we believe it could rise higher in the long run. The company has also performed remarkably well in the past few quarters and has a higher view of its full-year revenues.
Shopify is also working to take on e-commerce titan Amazon. Looking at the technical indicators, we feel that SHOP stock is currently in "sell" territory in the near term. However, we believe that investors can pick up the stock for long-term gains.