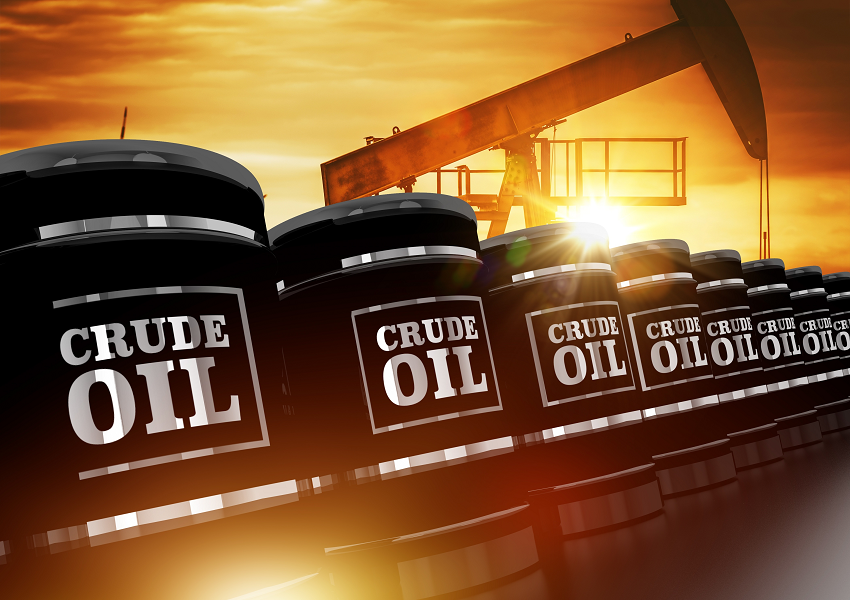 Saudi Oil Attack Could Impact Airline Stocks
By Anirudha Bhagat

Sep. 16 2019, Published 7:35 a.m. ET
US airline stocks might fall significantly today. The attack on Saudi Arabia's oil refinery on Saturday could have a negative impact on the airline industry. On September 14, Saudi Arabia faced a drone strike on Saudi Aramco—its largest oil refinery. The strike caused the facility's production to shut down immediately, which removed approximately 5% of the daily global output, according to Bloomberg.
Article continues below advertisement
According to Bloomberg, the drone strike caused the single-worst disruption in oil markets ever. Saudi Aramco has lost nearly 5.7 million barrels per day of petroleum output due to the production shutdown. The loss exceeded the "loss of Kuwaiti and Iraqi petroleum supply in August 1990" and the "loss of Iranian oil output in 1979."
Following the news, crude oil prices rose due to disruption fears in the oil market. WTI and Brent crude oil prices gained nearly 10% each from the closing prices on September 13.
Airlines' fuel costs will rise 
An upswing in oil prices would have a direct impact on airlines. Notably, fuel accounts for nearly 25% of airlines' overall operating expenses. Airlines have been enjoying the benefit of low crude prices this year compared to 2018. Last year, from January 1 to September 13, the average WTI and Brent prices were $66.5 and $72, respectively. However, during the same period this year, the average WTI and Brent prices are $57 and $65, respectively.
More than a 10% YoY decline in crude prices helped airlines partially offset the negative impact from Boeing's (BA) troubled 737 MAX jets. Notably, American Airlines (AAL), Southwest (LUV), and United Airlines' (UAL) fuel costs fell 4.4%, 3.6%, and 4.4%, respectively, in the second quarter.
Together, the three companies have faced over 25,000 flight cancelations during the second quarter due to the worldwide grounding of the 737 MAX jets. Boeing's 737 MAX aircraft has faced a global flying ban since mid-March following two horrific accidents within five months.
Article continues below advertisement
However, United Airlines and American Airlines recorded an improvement in their respective pre-tax margins due to lower fuel costs. United Airlines and American Airlines' adjusted second-quarter pre-tax margin expanded by 200 basis points and 30 basis points, respectively. Southwest's second-quarter pre-tax margin remained almost flat YoY at 16.4%.
Therefore, a sudden increase in the fuel cost due to the Saudi oil attack could have a massive impact on airlines' profitability in upcoming quarters. The extent of the losses will depend on how fast Saudi Aramco restarts its production and achieves the pre-attack output level.
Saudi oil attack could trigger other issues
The Saudi oil attack could have a more prolonged impact on the global economy. Yemen's Houthi rebels took responsibility for the attack. However, US officials blamed Iran for Houthi's actions, which triggered fears of another geopolitical fallout.
The airline industry is already bearing the brunt of the ongoing US-China trade war. A rise in geopolitical tensions would increase concerns about the industry's growth prospect. Although the trade war and geopolitical concerns don't impact the airline industry directly, they will impact it in the long run.
Article continues below advertisement
The factors could have a negative impact on passenger traffic in the long run. Weaker trade relations and geopolitical tension could trigger a recession in the global economy. A global economic slowdown would have a negative impact on the job market, which could lead people to postpone or cancel their vacations.
Airline stocks' performance
So far, most of the airlines have underperformed the broader market this year. Uncertainty about US-China trade negotiations and global economic slowdown concerns have kept the entire industry volatile throughout the year.
Airlines faced multiple business disruptions due to the partial government shutdown, unfavorable weather, and Hong Kong protests in 2019. Grounding Boeing's 737 MAX jets raised concerns about various airlines' growth prospects.
The US Global Jets ETF (JETS) has risen 9.8% YTD (year-to-date). JETS has underperformed the Dow Jones and the S&P 500, which have risen 16.7% and 20%, respectively. JETS invests in cargo and passenger airlines, airplane manufacturers, and companies that provide airport and terminal services.
Among the major US airlines, Spirit Airlines (SAVE) stock is the worst performer. The stock has fallen 33.1% YTD. American Airlines shares have fallen 6.7% YTD. Delta Air Lines (DAL) and Southwest are the only two major US airline stocks that have outperformed the broader market. Delta and Southwest stocks have returned 20.2% and 20%, respectively, YTD.