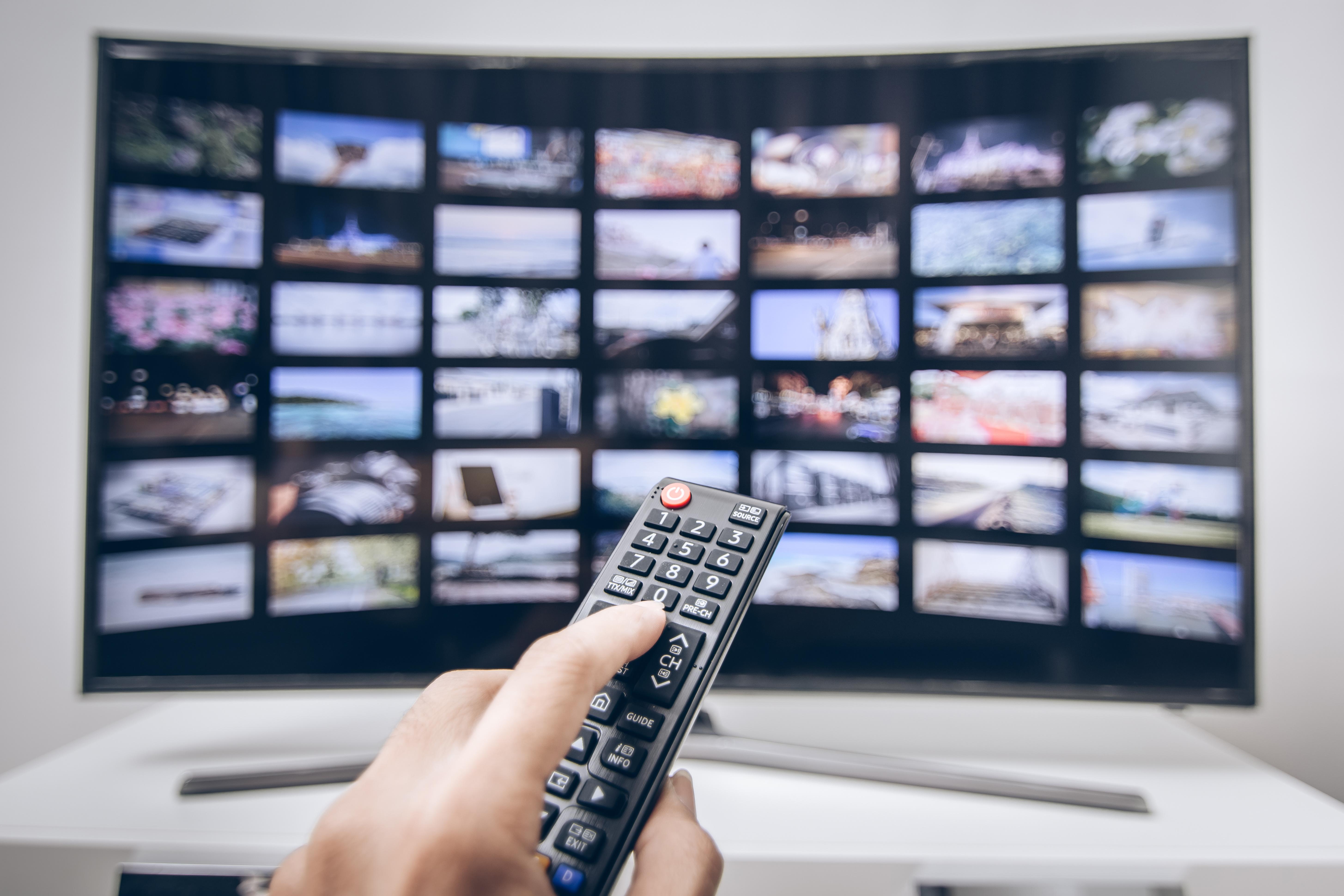 Roku Stock Rose 47% in August and Is Still Growing
By Puja Tayal

Sep. 4 2019, Published 2:07 p.m. ET
Investing in tech stocks can fetch far greater returns than the market, provided you have the right stocks in your portfolio. Roku (ROKU) is one such stock. The company's IPO was in 2017, and its stock started trading on the Nasdaq on September 28, 2017. Since then, the stock has risen over 490% and is still growing. After falling 37% last year, it has risen 380% year-to-date. Last month, it rose 46.5% as the Nasdaq Composite fell 2.6%.
Roku, an outlier tech stock, has strong growth potential. The stock rose in August after the company's second-quarter revenue beat analysts' estimate by 11%. The company is still at a net loss, but analysts expect it to become profitable in the next two years.
As Roku is a growth stock, valuation multiples may not accurately portray the stock's potential. And because of the company's net loss, it has no PE ratio.
Article continues below advertisement
Its price-to-sales ratio of 19.4x implies investors are currently willing to pay $19.40 for every dollar of sales. Even at such a high valuation, the stock has received "buy" recommendations from ten of the 15 analysts covering it. Furthermore, the stock is trading at $156, above Wall Street's bullish price target of $150.
What does Roku do?
Before we dig into what's driving Roku stock, we should look at the company's business. Roku offers streaming devices such as set-top boxes and dongles, and embedded platforms for smart TVs. A Roku-enabled TV can stream paid services such as Netflix (NFLX) and Amazon Video (AMZN) as well as free services. Users pay a one-time amount for the Roku device, and separate subscription fees for streaming services.
Article continues below advertisement
Roku receives royalties from smart TV manufacturers, and has revenue-sharing agreements with streaming networks. It takes 20%–30% of total revenue for giving streaming networks access to its platform or devices. Amazon, which has its own streaming device, Amazon Fire TV, also offers its streaming services on Roku. Unlike Netflix, Roku doesn't spend huge sums on content.
Roku has become a leader in the US streaming TV platform space. In the first quarter, it held over 30% of the market, outpacing the Amazon Fire Stick and Sony PlayStation. Roku is monetizing its market dominance by entering TV advertising. It earns ad revenue in various ways:
It places ads for some customers on its proprietary Roku Channel.
Roku sells dedicated buttons on its device remote that take users directly to a channel.
Roku's Audience Marketplace sells real-time data to marketers to drive targeted advertising, as Facebook does.
What happened in August?
Last month, Roku proved its worth with strong earnings growth, making some analysts bullish on the stock. When Roku reported its second-quarter results on August 7, it raised its 2019 revenue guidance by 4.3%, or $45 million, to $1.085 billion. It revised its guidance after its first-half revenue was better than expected.
In the second quarter, Roku's revenue rose 59% YoY (year-over-year) to $250 million, and its gross profit rose 47% YoY to $114.2 million. Its total number of active accounts rose 39% YoY to 30.5 million, and its number of streaming hours rose 72% YoY. These figures show that more people are using Roku to stream content, and could attract more streaming networks to its platform and boost revenue. Roku's strong results sent its stock up 21% on August 8.
Article continues below advertisement
On August 12, Needham analysts Laura Martin and Dan Medina raised their price targets on Roku from $120 to $150. The stock rose 7% that day, after CNBC reported that Needham analysts expect Roku's subscriber base to reach 80 million. The analysts also expect the company to gain a large share of the $70 billion US television ad market.
Roku stock grew robustly for a third time between August 23 and 27, rising 6.7%. This time, the stock rose because William Blair analyst Ralph Schackart said he expected Roku to grow faster than Netflix did during its growth phase. On August 27, CNBC reported that Schackart expects Roku's market capitalization to nearly triple by 2025, growing from its present $18 billion to $40 billion–$50 billion.
Roku stock has growth potential even at $150
Roku has just started its growth journey in the US market, and international markets offer it even more potential. The company is also poised to grow as more streaming networks are launched. Disney and Apple are set to launch their Disney+ and Apple+ services this fall, and AT&T and Comcast plan to launch their own streaming services next year. These streaming networks could join Roku to reach a large audience, boosting Roku stock even when the overall stock market is down.