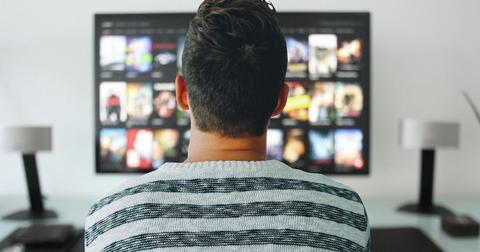 Roku Stock Down 12%, Investors Overreact to Apple TV+
By Puja Tayal

Updated
Roku (ROKU) stock slumped 12% on September 10 after touching new highs throughout the year. The stock has risen over 350% YTD (year-to-date) and rose 47% in August. However, it fell 12% after Apple (AAPL) announced the launch of its Apple TV+ streaming service, which is set to debut on November 1 for $4.99 per month.
This raises several questions. Is Roku's 12% slump justified? Are investors overreacting to Apple's news because of Roku's high valuation? We will answer these questions one by one.
Article continues below advertisement
Is Roku's 12% slump justified?
The answer is no. First things first—it's important to know that Roku is not a competitor in the TV streaming services arena. Instead, it benefits from an increasing number of TV streaming services. Roku supplies TV streaming devices like set-top boxes, dongles, and smart TV platforms on which users can access all their TV streaming services.
Roku charges users only for the device or licenses its platform to smart TV OEMs (original equipment manufacturers). Its earnings model is focused on third-party streaming service providers like Netflix and Hulu with whom it shares 20%–30% revenue. Roku also earns revenue by advertising these TV streaming services on the Roku Channel or by offering dedicated buttons for these services on its remote.
So if we look at Roku's business model, Apple TV+ should add to its revenue. Apple announced that it plans to bring its Apple TV app to Roku in the future. Disney has already partnered with Roku to offer Disney+ streaming services on the Roku platform. In our view, Roku stock's 12% slump on September 10 is just investors' panic.
Article continues below advertisement
Are Roku investors overreacting because of high stock valuation?
Roku's 12% drop comes as analysts and investors are cautious about the stock because of its exponential growth. The stock has risen 490% since it started trading on the Nasdaq on September 28, 2017. We don't believe its exponential growth will last for the long term, as the competition will peel off some market share.
Roku is a leader in the US streaming TV platform space with over 30% market share in the first quarter. It competes with devices like Amazon Fire Stick and Sony PlayStation. If Roku loses its market leadership, third-party streaming services would pull out from its platform, which would reduce its revenue significantly.
Roku has annual revenues of $1 billion and a price-to-sales ratio of 20.0x, which is well above Netflix's ratio of 7.35x. This tells us that investors are willing to pay 20 times for every dollar of Roku's sales, which already priced in its strong double-digit revenue growth. As investors have placed an expensive bet on Roku's sales, the stock is sensitive to competition and any other news that could impact its revenue growth potential.
Now could be the right time to buy Roku
The last time Roku stock fell in double digits was on March 13 when it fell 14% in just one day. The stock fell as Wall Street analysts downgraded it on the grounds that it had appreciated too much too quickly.
At that time, it had risen 87% in 70 days. Since then, the stock has risen another 140%. In our view, the current decline is an opportunity to buy, as Roku has strong upside potential. For a deeper look, please read Analyst: Roku Is What Netflix Was in 2015.