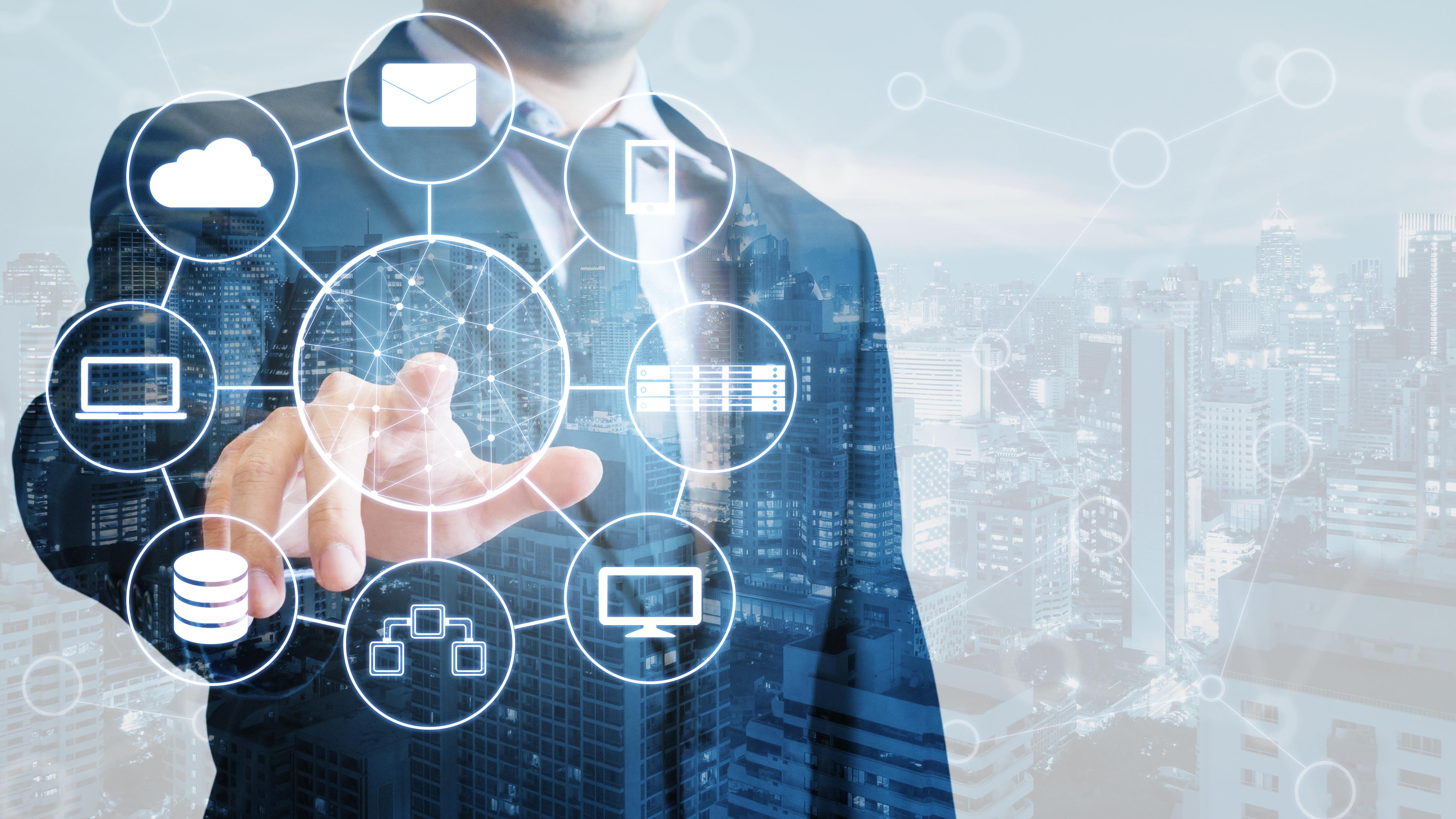 Oracle on Track to Surpass Earnings Estimates Again
Given its positive estimate revision, Oracle (ORCL) is likely to report upbeat fiscal 2020 first-quarter earnings on September 12. The enterprise software giant has beaten analysts' estimates for earnings for the past ten consecutive quarters. In the fourth quarter of fiscal 2019, Oracle's EPS of $1.16 exceeded analysts' expectation by 8.4% and its previous year's EPS by 22.1%.
During the fourth quarter, Oracle provided guidance for the first quarter. In this guidance, Oracle noted that unfavorable currency would continue to hurt its earnings in the first quarter. Including currency impact, Oracle expects adjusted EPS in the range of $0.80–$0.82 for the first quarter of fiscal 2020. This guidance looks about 14.1% higher than its previous year's EPS. Oracle has confidence that it will report double-digit EPS and revenue growth on a constant-currency basis in fiscal 2020.
Article continues below advertisement
What analysts expect
Analysts have made positive earnings revisions for the company's upcoming quarter and fiscal year in the last 90 days.
Wall Street analysts expect Oracle's earnings to rise 13.6% YoY in the first quarter. However, this expected growth rate reflects a sequential slowdown from 17.2% in the fourth quarter of fiscal 2019. Analysts expect the company's earnings to rise 9.7% in fiscal 2020.
Drivers of Oracle's upbeat earnings results
We expect Oracle to continue to beat earnings in the upcoming quarter on the back of improving margins and share buybacks. The software giant has also been repurchasing shares, which is adding to its earnings growth. Oracle has repurchased $36 million worth of shares in fiscal 2019. The company has also repurchased almost $100 billion worth of shares in the past ten years. We expect it to continue to repurchase shares, which will lower its share count and thereby boost its earnings. However, adverse currency rates will likely weigh on its first-quarter profits.
Article continues below advertisement
Further, the company's cloud computing business is growing and should be able to fuel margin growth in the quarters ahead. After struggling for many quarters, Oracle has finally succeeded in transitioning to the cloud. The company is now offering database management and other services according to business needs. Its acquisitions of software companies NetSuite in 2016 and Aconex in 2017 have also boosted its cloud business.
Oracle's stock price performance
Oracle stock rose 2.6% on September 9 and closed at $54.54. At this closing price, Oracle has a market cap of $181.9 billion.
Oracle stock has been underperforming its peers but has outpaced the broader market this year. The company has returned 22.3% this year. In comparison, the S&P 500 has risen around 18.8% in the same period. Software peers Microsoft (MSFT), Symantec (SYMC), and IBM (IBM) have gained 36.9%, 30.1%, and 29.9%, respectively.
Article continues below advertisement
Symantec posted upbeat fiscal 2020 first-quarter results on August 8. Both its earnings and revenue exceeded analysts' estimates in the quarter. While its earnings rose 23% YoY, its revenue rose 7% YoY in the first quarter. Microsoft also reported better-than-expected fiscal 2019 fourth-quarter results in July. The software company provided upbeat revenue guidance for the first quarter of fiscal 2020.
Analysts' recommendations
Overall, analysts favor "holds" on Oracle. Among the 35 analysts covering the stock, eight give it "buy" ratings, 23 give it "holds," and four give it "sells." Currently, Oracle analysts have a 12-month target price of $56.55 on the stock. On September 9, the stock was trading at a discount of 3.6% to analysts' 12-month target price. Its median target price is $59.00 as of the same date.
Oracle's technical levels
Oracle's 14-day RSI (relative strength index) score is 55.17, indicating that investors are neutral on the stock. An RSI reading of above 70 indicates that a stock is in "overbought" territory, while an RSI level of below 30 means that it's in the "oversold" zone.
On September 9, Oracle stock closed near its Bollinger Band upper range level of $54.48, signaling that its stock is overbought.