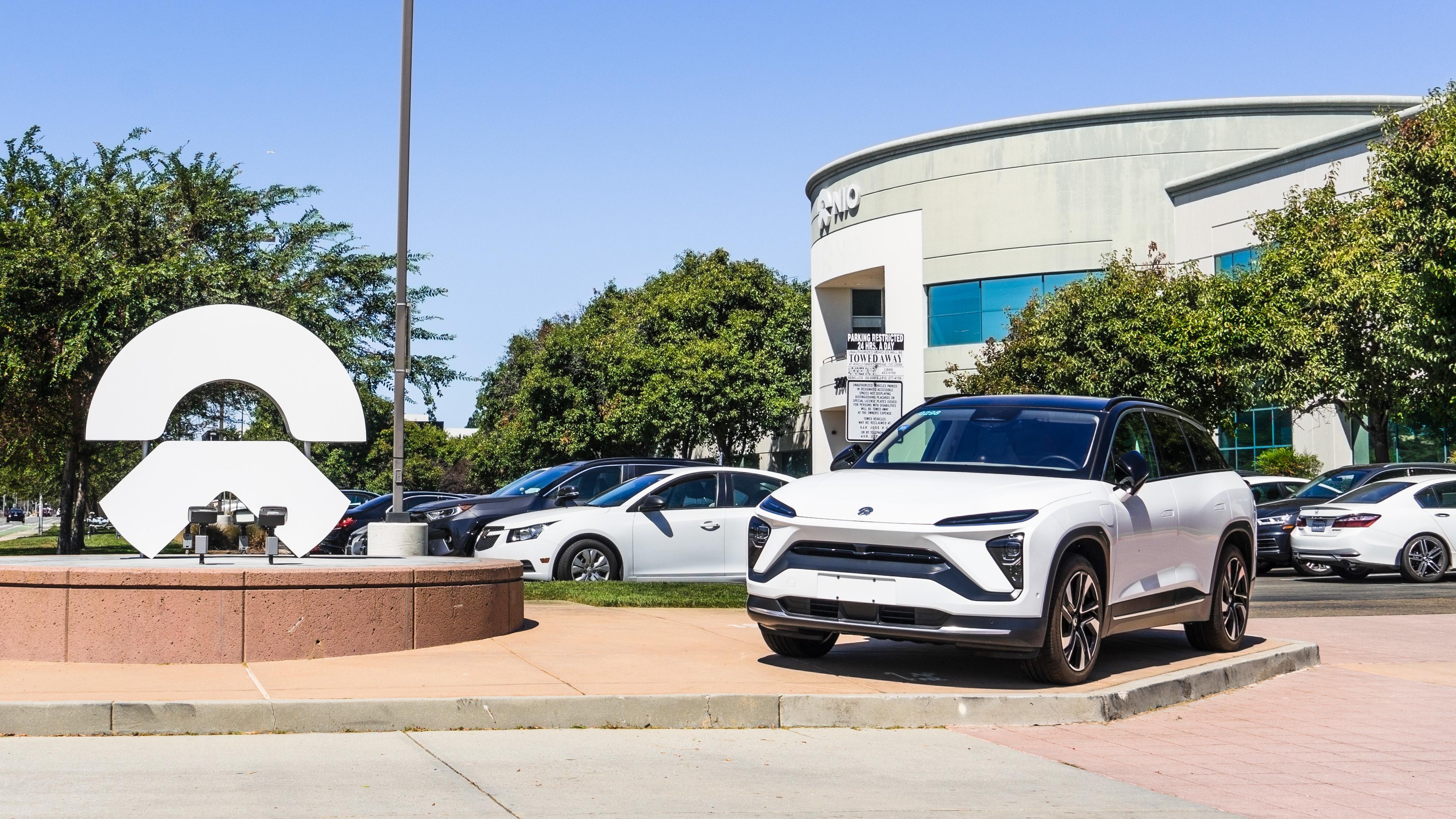 NIO Nosedives: Q2 Results and Guidance Underwhelm
By Anuradha Garg

Sep. 24 2019, Updated 1:11 p.m. ET
NIO reported its second-quarter earnings results on September 24 before the market opened. Its EPS were worse than analysts expected.
The company canceled its earnings call today without any explanation.
NIO has guided for third-quarter revenue of $232 million–$242 million, which is lower than analysts' expectations.
NIO stock plunged more than 18% in premarket trading today due to weaker results and softer-than-expected guidance.
Article continues below advertisement
NIO's second-quarter results
Chinese EV (electric vehicle) maker NIO (NIO), or China's Tesla, released its second-quarter earnings results on September 24 before the market opened. The company reported EPS of -3.11 Chinese yuan (-$0.45), worse than analysts' expectation of -1.87 yuan. Its revenue of 1.51 billion yuan ($219.7 million), however, beat analysts' expectations by about 300 million yuan. NIO's net adjusted EPS represented a loss wider than its first-quarter EPS of -2.42 yuan.
NIO's vehicle sales
The company reported vehicle sales of 1.415 billion yuan ($206.1 million) during the quarter, implying a sequential decline of 7.9%. Its vehicle margin came in at a -7.2%. NIO said that excluding accrued recall costs, its vehicle margin would have been -4.0%.
Article continues below advertisement
NIO's CEO on its second-quarter results
NIO's founder, chair, and CEO said in its press release, "In response to the overall tempered market conditions, we are also working hard to maximize returns on our resources and have implemented comprehensive efficiency and cost control measures across the organization. These measures aim to further improve efficiency and streamline operations within our sales and service network and R&D activities."
Vehicle deliveries
NIO's deliveries for the second quarter rose 10.9% sequentially to 3,553 units, beating NIO's guidance of 2,800–3,200 units. In June, China completely rolled back the EV subsidy for vehicles under 250 kilometers (about 155 miles) of electric range. It halved the subsidies for higher ranges. This rolled back EV market deliveries from July onward. China's new energy vehicle sales declined for two straight months in July and August. China's largest EV maker, BYD (BYDFF), also reported a sales decline for the second consecutive month in August.
Article continues below advertisement
NIO's deliveries also took a hit. In July, it reported deliveries of just 837 vehicles. Apart from subsidy rollback, NIO's battery recall of 4,803 ES8s in July affected its July delivery numbers. At the time, NIO said it would make up for the delivery loss by accelerating deliveries in August. NIO then guided for deliveries of 2,000–2,500 vehicles in August. Its actual delivery numbers for August came in slightly below the lower range of that guidance at 1,943 vehicles.
Business outlook
The company is now guiding for deliveries of between 4,200 vehicles and 4,400 vehicles for the third quarter. At the midpoint, this guidance implies deliveries of 1,520 vehicles in September.
NIO has also guided for revenue of between 1.593 billion yuan ($232 million) and 1.663 billion yuan ($242.2 million) in the third quarter. This guidance represents a potential revenue increase of 5.6%–10.3% sequentially—below analysts' third-quarter expectation of 3.963 billion yuan, as per Thomson Reuters.
NIO said in a press release that it was canceling its earnings conference call, which was scheduled for 8:00 AM ET. The company didn't provide any explanation for this cancellation.
Article continues below advertisement
Stock plunges in premarket trading
NIO stock has plummeted by over 57% in 2019. This drop includes a 10.5% decline just yesterday as investors anticipated weaker earnings from the company. In premarket trading today, NIO stock was down another 18.2% as of 8:00 AM ET.
Increasing challenges
NIO has been saddled with problems since at least March. In March, the company withdrew its plans to build a factory. It then recalled a large number of vehicles in July, which affected not only its profitability but also its reputation. In another setback, cofounder Jack Cheng left the company in August. Apart from company-specific problems, NIO is also battling muted auto demand in China. China's subsidy rollback has made life even more difficult for China-based EV producers.
Article continues below advertisement
Tesla is a fierce competitor
NIO will also have to face increased competition going forward from US EV maker Tesla (TSLA). While until now, Tesla was just importing vehicles from the US to be sold in China, it's now close to building most of them in China. With Tesla's China Gigafactory making impressive progress, it's expected to roll out its Model 3s before the end of the year. Producing domestically in China will give Tesla an advantage in terms of both tariffs and costs. Therefore, Tesla will be a tough competitor.
NIO has started to cut costs to rein in its profitability. In its second-quarter earnings press release, the company said that it would cut its global head count to about 7,800 by the end of 2019 from 9,900 in January. However, it will need to do a lot more to turn profitable amid increasing competition and changing policies.