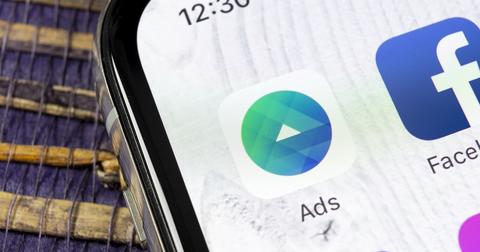 Netflix's Management on Selling Ads Like Facebook or Twitter: No
By Ruchi Gupta

Updated
There's been talk in the industry that Netflix (NFLX) could make more money if it ventured into the business of selling ads. For example, Variety reported in June that Wall Street thinks Netflix could make more than $1.0 billion annually selling ads. The Guardian also reported in June that selling ads could boost Netflix's income
Google (GOOGL) generated $116.3 billion in advertising sales in 2018. Facebook (FB) garnered $55 billion in advertising revenue in 2018, and Twitter (TWTR) made $2.6 billion in advertising sales in 2018.
In the second quarter, Twitter reported having 139 million daily users globally. Netflix finished the second quarter with 152 million subscribers worldwide. When it comes to audience reach, Netflix has a substantial audience that could be attractive to advertisers.
Article continues below advertisement
Netflix relies on a single source of revenue
As Netflix's legacy DVD business diminishes, the company generally relies on a single source of revenue. In order to stay competitive and fund its expensive content strategy, Netflix needs to bolster its income stream.
Because some of Netflix's popular shows and movies are expiring, the company needs to acquire or create new hits. Some of the hit shows leaving Netflix include Friends (now an AT&T property) and The Office (a Comcast property). For more on this topic, please read Why Netflix Isn't Doomed despite Subscriber and Show Losses.
Additionally, Walt Disney (DIS) plans to launch Disney+ in November, and its premium video service appears ready to peel off customers from Netflix. In addition to Disney, Apple, AT&T, and Comcast are training their sights on Netflix in the video streaming market.
Netflix has been borrowing to finance its content strategy as it tries to stand apart from the competition with compelling content that attracts audiences.
Netflix: Selling ads is not in its business plan
According to eMarketer, global spending on digital ads could jump to $517.5 billion in 2023 from $283.4 billion in 2018.
Would Netflix consider selling ads to make ends meet? As much as the business of selling ads looks lucrative and Netflix need additional cash to finance its content production, the company is clear that it has no plans to enter that arena. On July 17, Netflix released its quarterly letter to investors, making the company's stance on selling ads clear:
"We, like HBO, are advertising free. That remains a deep part of our brand proposition; when you read speculation that we are moving into selling advertising, be confident that this is false. We believe we will have a more valuable business in the long term by staying out of competing for ad revenue and instead entirely focusing on competing for viewer satisfaction."