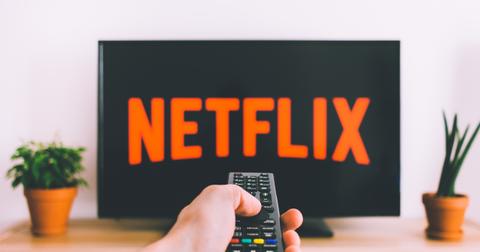 Netflix CEO Sees "A Whole New World" of Streaming
By Puja Tayal

Updated
Until last year, Netflix (NFLX) dominated the SVOD (subscription video-on-demand) streaming services market. It was a leader with few competitors, unmatched content, and a global subscriber base of over 150 million. The company witnessed strong growth between 2013 and the summer of 2018. The stock rose by around 2500% from $14.0 in January 2013 to $374 in September 2018.
Article continues below advertisement
Netflix is not alone in the streaming world
Hypergrowth does not last long as it attracts new competition. That is exactly what is happening with Netflix. Since October 2018, the stock fell 27.6%. Its negative cash flows rose due to increasing spending on developing original content.
Netflix CEO – a whole new world of streaming
According to Reuters, in a Royal Television Society conference in the United Kingdom, Netflix CEO Reed Hastings defined the upcoming competition as "a whole new world starting in November." This new world is a magic carpet ride for viewers, content developers, and streaming device suppliers like Roku. But it will be one tough world for streaming companies like Netflix, Hulu, and Amazon Prime Video.
Article continues below advertisement
Apple TV+ will offer all original premium content at the lowest price. Disney+ will offer content from Disney, Pixar, Marvel, Star Wars, and National Geographic. WarnerMedia's streaming service HBO Max will bring all original content from HBO Now and HBO Go. Also, it will create its own original content and also bring popular content from Warner Bros, CNN, CBS comedy, Cartoon Network, and more. It will offer the complete series of "Friends" and "The Big Band Theory."
NBCUniversal's streaming service "Peacock" will offer over 15,000 hours of content. Content will include old popular content like "Jurassic Park" and "The Office." It will also have new content from the creators of "The Good Place" and "Mr. Robot." And the platform will have topic-related content like news, sports, late-night, and reality shows, including "The Tonight Show with Jimmy Fallon" and "Dateline."
Article continues below advertisement
Apple TV+ has the lowest price for premium content
A MarketWatch article talked to Comperemedia research manager B.J. Pichman about the increasing competition in streaming services. He listed the pros and cons of different streaming services that will all be available in November.
He noted that Apple TV+ has the advantage of the lowest price and premium content. However, it lacks a back catalog that encourages binge-watching. It will take Apple time to build its media library. On the other hand, Disney+, Hulu, Netflix, and HBO have a rich media library with lots of popular content available for binge-watching. These services will compete in the type of content they offer and at the prices they offer them.
Hulu, Netflix, and HBO fight for the best content selection
Pichman said that Hulu has the advantage of popular old TV programs like "Family Guy" and "30 Rock" as well as current prime time programs. But Hulu has commercials in its basic plan and less original content, which could put off some viewers. On the other hand, Disney+ has a rich library of content for families and children in particular. But it does not have all types of content. This is where Netflix and HBO have an advantage. They have a variety of content for everyone, both original and popular old TV programs. But Netflix and HBO services are expensive.
Article continues below advertisement
The competition will intensify further in April 2020 when Peacock and HBO Max hit the market. They will have the benefit of rich content and a large subscriber base of their parent companies Comcast and AT&T. NBCUniversal will reportedly offer an ad-supported version of Peacock to Comcast cable customers for free with an option of paid ad-free service. The main drawback will be their late entry in an already crowded SVOD market.
Viewers are the king
The MarketWatch article stated that according to experts, most families have a monthly budget of $50 for up to three streaming services. With every streaming service offering a different type of content, it all boils down to what consumers want to watch and what they want to pay.
In an interview with Variety, Netflix CEO stated that growing competition will give viewers "a lot of choices." He also noted that the TV market will not be concentrated in the hands of a few big media giants. He gave an example of his own company stating that he managed to win "only about 5% of TV viewing hours." The going will get tougher for Netflix, which lost 130,000 US subscribers and reported sluggish international subscriber growth in the June quarter.