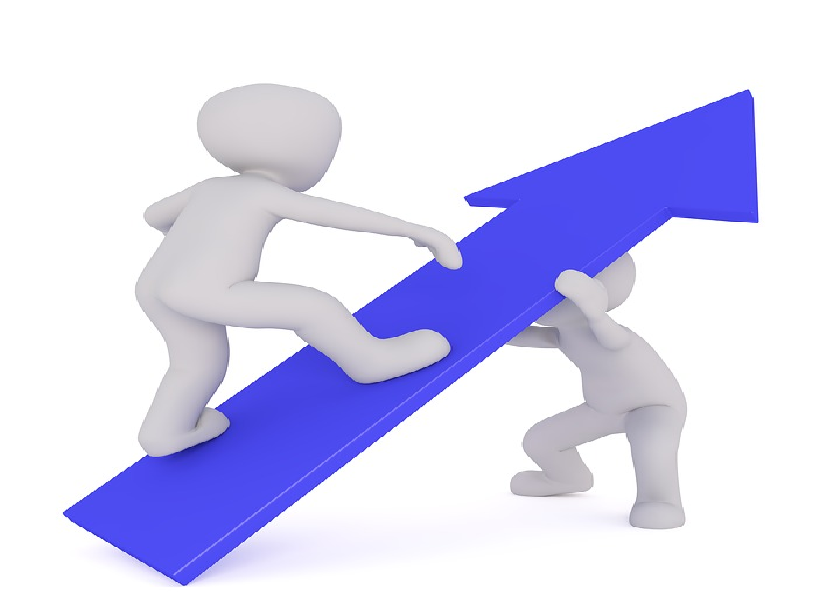 Micron: Why Is J.P. Morgan Betting on the Stock?
Micron Technology (MU) stock has been drawing analysts and investors' attention for quite some time. Recently, many analysts upgraded Micron stock. Most of the analysts are optimistic that the company will benefit from improved memory chip demand next year.
Article continues below advertisement
Why did J.P. Morgan increase Micron's target price?
Micron stock has been rising. On September 20, a J.P. Morgan analyst increased the target price on Micron stock to $65 from $50. J.P. Morgan analyst Harlan Sur reaffirmed the "overweight" rating on the stock. The stock upgrade came just days before the company releases its fourth-quarter earnings on September 26.
Sur is betting on Micron. He expects better-than-expected NAND chip pricing ahead. According to Sur, NAND chip pricing is higher than earlier predictions. The company's DRAM chips are almost in-line with analyst's expectations. Notably, Micron is the leading maker of DRAM (dynamic random-access memory) and NAND (negative AND) memory chips.
Sur slashed the target price on the Micron stock from $64 to $50 in June. Restrictions on US companies trading with Huawei amid the trade war led to the trimmed outlook.
Analysts expect improved chips pricing
Micron has been struggling due to a decline in the demand for memory chips since last year. Weak chip demand led to lower memory prices and reduced profits. The company's earnings and revenues have been falling sequentially for the last two quarters. Sluggish demand from smartphone companies and the server market hurt the chip demand. Trade war fears increased the demand-supply imbalance in memory prices.
However, the market scenario has been changing. Several analysts expect the chip demand to improve. Reportedly, the chip market is growing. Companies have been utilizing their piled-up inventory.
Article continues below advertisement
J.P. Morgan expects the chip sector, particularly NAND pricing, to improve in the near term. As a result, J.P. Morgan is betting on Micron stock. Notably, the company earned around 64% of its revenues from DRAM chips and over 30% from NAND chips in the third quarter. Sur thinks that the current decline in DRAM chip demand is in line with his expectations.
Like J.P. Morgan, analysts at Longbow, KeyBanc, Susquehanna Financial, and Mizuho Securities also have a bullish stance on Micron stock. Last week, Goldman Sachs raised its target price on Micron stock to $59 from $56 with a "buy" rating. Goldman Sachs analyst Mark Delaney thinks that Micron might beat analysts' fourth-quarter earnings expectations.
Micron expects the DRAM market to return to marginal growth in the second half of 2019. The company expects the NAND market to stabilize later in 2019.
Trade war impacts Micron stock
The prolonged trade war with China dented Micron's sales and chip demand. The trade ban on Huawei disrupted Micron's sales and the chip supply. Along with Micron, Qualcomm (QCOM) and Intel (INTC) reportedly generated around $11 billion in revenues from selling components to Huawei in 2018. Therefore, a trade truce is expected in the October meeting.
Amid the trade talks, Micron stock fell 1.32% and closed at $49.16 on September 20. The stock fell after Chinese agriculture officials reportedly canceled their visit to US farms in Montana and Nebraska this week. Notably, China's negotiators were in the US to discuss the trade talks in October. We think that a favorable trade deal would lift chip stocks.
Micron stock has gained around 54.9% this year as of September 20. The stock has also largely outperformed most of its peers and the broader market. NVIDIA (NVDA), Marvell (MRVL), Broadcom (AVGO), Intel (INTC), and Qualcomm (QCOM) have returned 29.6%, 53.9%, 12.8%, 10.2%, and 37.1% this year. The VanEck Vectors Semiconductor ETF (SMH) has risen 36.3% YTD (year-to-date). The S&P 500 has gained 19.4% YTD.
Overall, 21 analysts out of 34 analysts have a "buy" rating on Micron. Ten analysts have a "hold" rating, while three have a "sell" rating.