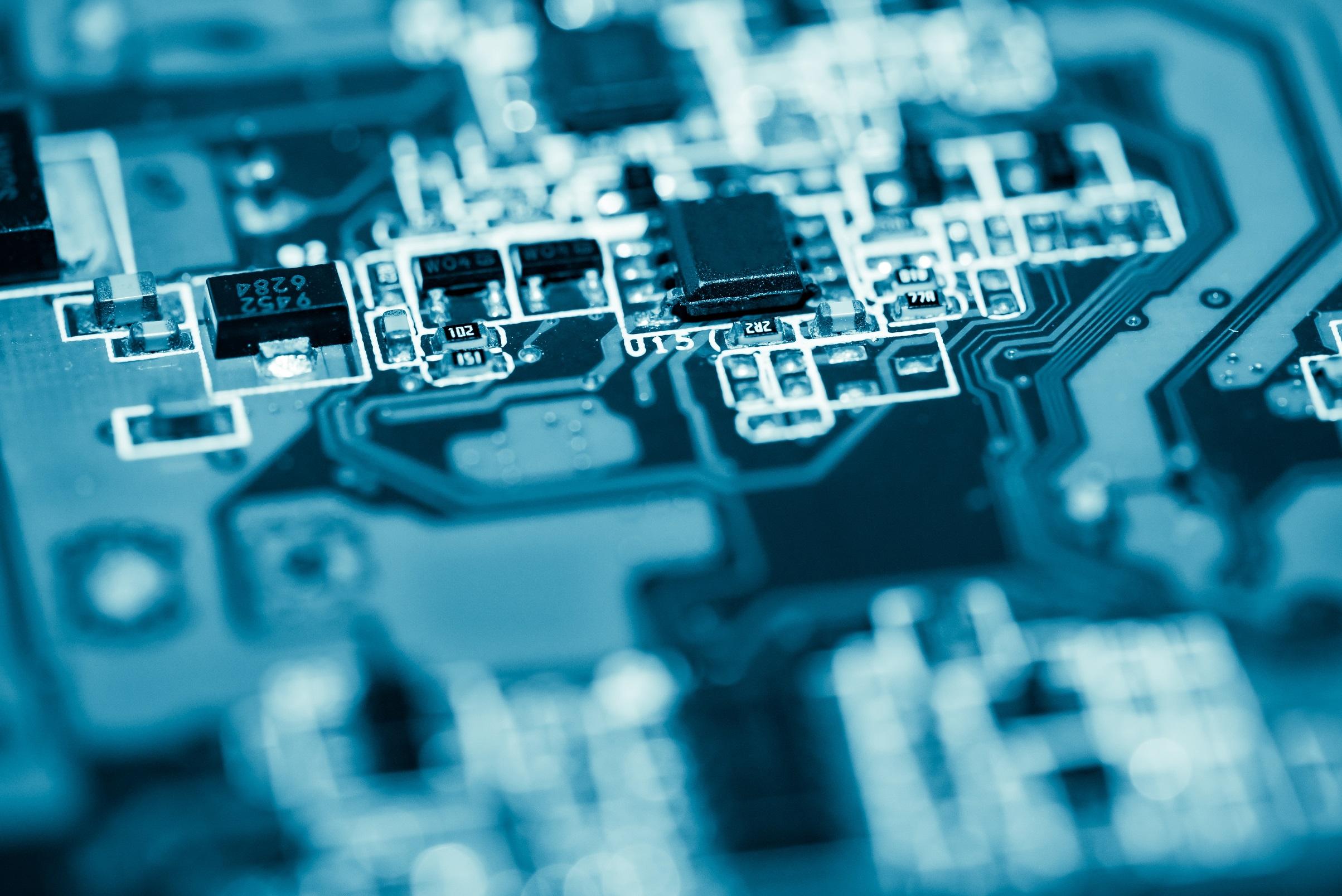 Micron Stock Soars: Goldman Predicts Upbeat Earnings
By Sophia Nicholson

Sep. 19 2019, Published 11:20 a.m. ET
Micron Technology (MU) stock was trending upward in premarket trading today. It was up 1.23% as of 9:14 AM ET. The upside in the stock came after the company reportedly got an upgrade from Goldman Sachs just a week before its earnings release. The chip maker is set to report its fourth-quarter earnings results on September 26.
On September 18, Micron stock fell 0.71% and closed at $50.48. Based on its closing price, Micron has a market cap of $55.7 billion.
Article continues below advertisement
Yesterday, analyst Mark Delaney of Goldman Sachs raised his price target on Micron to $59 from $56. Delaney reiterated his "buy" rating on the stock. The price target increase comes on the back of analysts' optimism that Micron will beat earnings expectations in the fourth quarter. Delaney predicts that Micron's fourth-quarter adjusted earnings will be above the midpoint of its guidance. The analyst believes higher chip shipments will drive the company's earnings in the quarter.
Delaney also expects Micron to see flat earnings in the first quarter of fiscal 2020 on a sequential basis. Reportedly, he believes Micron's first-quarter earnings will benefit from higher shipments and marginal sequential growth in NAND (negative-AND) average selling prices. However, a modest sequential decline in DRAM (dynamic random-access memory) selling prices will hurt its first-quarter earnings. Micron is the leading maker of DRAM and NAND memory chips.
Goldman Sachs also upgraded Micron in July. Delaney raised his rating to "buy" from "neutral" and his price target to $56 from $40 on expectations of improved memory chip demand by 2020.
Article continues below advertisement
Analysts are upgrading Micron stock
Since July, many analysts have upgraded Micron stock on the expectation that memory chip demand will improve in the near term. Morgan Stanley upgraded its rating to "equal-weight" from "underweight" on Micron on July 30. Analysts at Deutsche Bank also raised Micron's price target to $55 from $45.
In September again, many analysts at Susquehanna Financial, Mizuho Securities, and KeyBanc also upgraded their ratings on Micron stock. Analysts expect a recovery in memory chip demand through 2020. On September 11, Longbow analyst Nikolay Todorov also upgraded Micron stock to "buy" from "neutral."
Since last month, quite a few analysts have moved from "holds" to "buys" on Micron stock. Among the 34 analysts covering the stock, around 21 have given it "buy" ratings, ten have given it "holds," and three have given it "sells."
Micron is sensitive to memory chip demand
Micron is very sensitive to the memory chip prices and demand, which have been falling since last year. Moreover, the company earned 64% of its revenue from DRAM and 31% from NAND in the third quarter of fiscal 2019.
Therefore, a slowdown in chip demand severely dented the company's revenue and earnings. Its revenue has been falling for the past two consecutive quarters. Its profits are also falling sequentially on trade war concerns and soft chip demand.
Article continues below advertisement
Though Micron topped analysts' estimates in the third quarter of fiscal 2019, its earnings and revenue fell YoY (year-over-year). Micron's revenue fell 39% YoY and 18% sequentially to $4.79 billion. Its DRAM sales volumes were flat sequentially. Micron's earnings also dropped 67% YoY and 39% sequentially to $1.05 in the quarter.
However, Micron's chip prices improved marginally in the third quarter. Its DRAM and NAND selling prices fell 20% and 15%, respectively in the quarter, but the rate of decline improved, benefiting from inventory improvements.
Micron's fourth-quarter guidance
Higher demand for memory chips is likely to boost chip prices and the company's earnings. For the fourth quarter of fiscal 2019, Micron expects its EPS to fall 57% sequentially to $0.45. Micron expects its fourth-quarter revenue to fall 6% sequentially to $4.5 billion. It also expects its gross margin to contract in the range of 27.5%–30.5% in the fourth quarter as memory price declines bottom out.
Analysts expect sales to fall 45.9% YoY and 4.7% sequentially in the fourth quarter. Analysts also expect its earnings for the upcoming quarter to fall 86.3% YoY and 54.3% sequentially.
Micron expects the DRAM market to return to marginal growth in the second half of this year. The chip maker also expects the NAND market to stabilize in the second half.
Micron stock is gaining momentum
Micron stock has been on fire and could rise steeply given improving memory chip demand. Meanwhile, chip makers are hoping for a trade truce in the meeting between the US and China in October. A favorable trade deal would likely lift the prices of chip stocks.
Micron stock has gained around 59.1% this year as of September 18. The stock has also largely outperformed most of its peers and the broader market. Peers NVIDIA, Marvell Technologies, Broadcom, Intel, and Qualcomm have returned 35.1%, 58.7%, 14.2%, 12.4%, and 41.5%, respectively, this year. The VanEck Vectors Semiconductor ETF (SMH) is also up 39.5% year-to-date. The S&P 500 is up 19.9% this year.