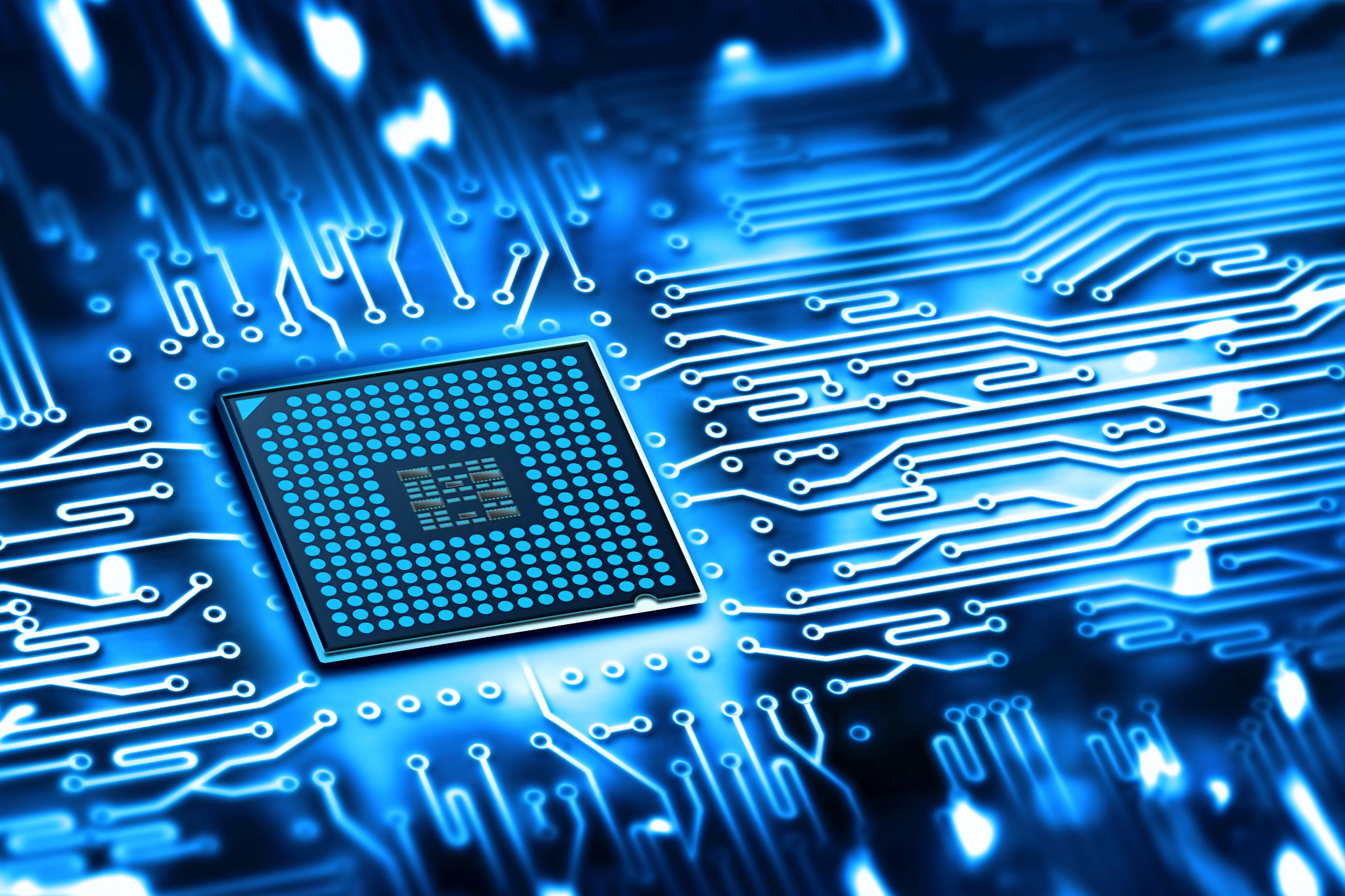 Micron Stock Is Soaring Today: Here's Why
By Sophia Nicholson

Sep. 4 2019, Published 12:18 p.m. ET
Micron Technology (MU) stock is gaining momentum. The stock rose more than 3% in the pre-market session today.
Article continues below advertisement
Micron's stock price movement
At 9:17 AM ET on Wednesday, Micron stock rose 3.16% at $46.44 in the pre-market session. The stock is also rising during the trading session. Micron stock has risen more than 5% at 10:19 AM ET. The Dow Jones Industrial Average gained more than 150 points, while the S&P 500 and the Nasdaq Composite gained more than 17 points and 60 points, respectively, at 10:19 AM ET.
The market gains came after tensions eased in Hong Kong, according to a CNBC report. Notably, Hong Kong's leader, Carrie Lam, reportedly stated that she will withdraw an extradition bill. The bill led to mass protests over the past few months. The proposed legislation would have allowed Hong Kong citizens to shift to Mainland China for trial. Notably, the bill was one of the five demands protestors raised in July.
Withdrawing the bill also pushed up the Hang Seng Index by around 4% today. The prolonged protests were making investors nervous. Investors also feared that the demonstrations could hinder the US-China trade talks. Now that Hong Kong's leader decided to withdraw the bill, investors are relieved that the trade talks can resume.
Article continues below advertisement
Heightened trade war fears hurt Micron stock
Micron stock closed down by 0.62% on Tuesday. The US escalated the trade war with more taxes on Chinese goods. On Sunday, the US levied additional tariffs on Chinese imported goods and China retaliated. The weak manufacturing sector report also pulled down the broader markets on Tuesday, which signaled that the US economy might dip into a recession.
President Trump levied a 15% tariff on $110 billion worth of Chinese goods on Sunday. China retaliated with new tariffs on $75 billion worth of US imported goods on September 1. President Trump plans to levy additional duties on the remaining $160 billion worth of Chinese goods on December 15 if the trade war isn't resolved by then.
The tit-for-tat trade war has roiled investors' sentiments and disrupted many US businesses, including semiconductors. Chipmaker stocks have been on a rollercoaster ride since the trade war escalated in May. President Trump's trade ban on US companies selling components to Huawei hurt chip stocks. A 15% tariff might be levied on laptops and cellphones in December. The tariff would also have a negative impact on chipmakers.
Article continues below advertisement
Huge revenues from China
Micron is one of the many tech giants that's highly sensitive to the trade war. China is the biggest market for companies like Micron, Qualcomm (QCOM), Intel (INTC), and Broadcom (AVGO). Qualcomm, Micron, and Broadcom generate over half of their revenues from China, while Intel made a quarter of its revenues from China in 2018.
Huawei is also a crucial customer for chip companies. In 2018, US firms including Qualcomm, Micron, and Intel generated $11 billion in revenues from selling components to Huawei alone, according to Reuters. Huawei accounted for nearly 13% of Micron's overall revenues in the first six months of fiscal 2019.
A trade truce could be a boon for semiconductor stocks. A truce would also accelerate Micron stock.
Micron stock has a potential upside
Despite trade war fears, Micron stock has gained 41.8% YTD as of September 4. The stock has also gained more than 35% since it announced its third-quarter earnings on June 25. Based on the closing price of $44.99 on Wednesday, Micron is trading at a discount of 15.5% to its 52-week high of $53.23 and at a premium of 58.5% to its 52-week low of $28.39.
Micron has been grappling with lower chip demand. However, the company seems to be positive about its DRAM and NAND chips in the long term. The company expects the DRAM market to return to marginal growth in the second half of 2019. Meanwhile, Micron expects the NAND market to stabilize in the second half of 2019.
Last month, Goldman Sachs analyst Mark Delaney predicted that the demand-supply balance would improve in the coming months. However, we think that the turnaround in the revenues will take some time.
Analysts expect Micron's earnings to fall 47.9% YoY (year-over-year) in fiscal 2019 and 59.3% YoY in fiscal 2020. Overall, analysts expect a YoY sales decline of 24.1% for fiscal 2019 ending in August and a decline of 14.3% in fiscal 2020.
Analysts' recommendations 
Overall, analysts favor a "buy" rating on Micron. Among the 34 analysts, 56% recommend a "buy," 35% recommend a "hold," and 9% recommend a "sell." Currently, Micron analysts have a 12-month target price of $48.26 on the stock. On Wednesday, the stock was trading at a discount of 6.8% to analysts' 12-month target price.