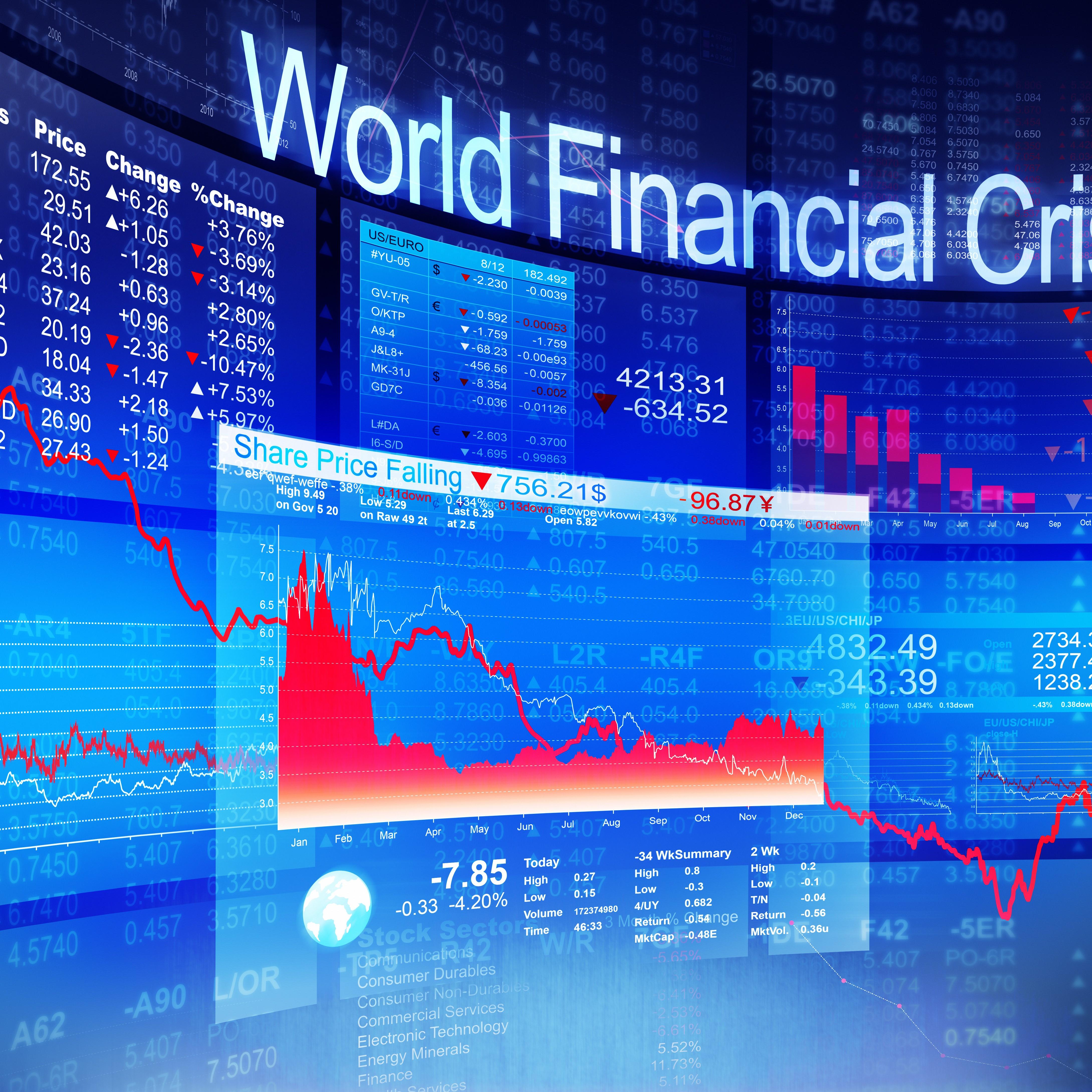 Lehman Moment? Buffett and Others on the Next Crisis
By Mohit Oberoi, CFA

Sep. 16 2019, Published 10:00 a.m. ET
It's been 11 years since the once-mighty Lehman Brothers collapsed. Fund managers such as Warren Buffett and Ray Dalio have differing opinions on what could cause the next recession.
This year's global economic growth is expected to be the slowest since the financial crisis. Fund managers cite factors such as the trade war, social unrest, automated trading, and greed as the possible causes of the next downturn.
Let's discuss the views of leading fund managers, including Buffett and Dalio, on the next financial crisis.
Article continues below advertisement
Lehman Brothers anniversary 
On September 15, 2008, Lehman Brothers filed for bankruptcy. While it's customary to talk about the possibility of the next recession on every "Lehman anniversary," recession fears have increased over the last year. Earlier this year, Berkshire Hathaway (BRK-B) (BRK.B) Chair Warren Buffett also admitted to a growth slowdown in the US. Apple (AAPL) is currently Berkshire Hathaway's biggest holding. However, since the third quarter of 2018, Berkshire hasn't added any more Apple shares. On the contrary, the company sold some Apple shares in the fourth quarter of 2018.
Speaking of global growth, the IMF expects 2019 economic growth to be the lowest since 2009. The IMF cites the trade war as among the factors responsible for slowing down global growth. It also called the global slowdown "self-inflicted" in an apparent reference to Trump's trade war. Fund managers have cited several factors that could lead us into the next recession.
Article continues below advertisement
Warren Buffett on the financial crisis
Warren Buffett expressed his views on the next financial crisis in an interview with CNBC last year. Buffett suggested that the next crisis could be due to "human nature, jealousy and greed." He also said that investors start buying assets that are going up without understanding the fundamentals. Buffett has especially lashed out against cryptocurrencies on multiple occasions. In the last financial crisis, Buffett invested in several companies such as General Electric (GE). Buffett has since exited GE.
Ray Dalio versus Warren Buffett
Last year, Ray Dalio of Bridgewater Associates also expressed his views on the next downturn. MarketWatch reported on September 14, 2018, that Dalio said, "Because of the combined effects of debt, pension and health-care burdens, the wealth and opportunity gap that create polarity and populism, and less effectiveness of central-bank policies that makes it more difficult to reverse a downturn." However, Buffett doesn't see higher debt levels as much of a risk and warned against doomsayers in this year's shareholder letter.
Article continues below advertisement
Can ETFs cause the next Lehman?
Michael Burry, who got famous with his bet against CDOs (collateralized debt obligation) during the 2008 financial crisis, sees the huge inflows into ETFs causing a market crash. Burry's story featured in the best-selling book The Big Short: Inside the Doomsday Machine and the film adaptation The Big Short. Burry believes that ETFs are allocating money to assets without any price discovery. He drew parallels to huge inflows into CDOs prior to the 2008 financial crisis. The 2008 market sell-off got worse after Lehman Brothers filed for bankruptcy.
Trade war: Buffett's views
Several observers predict that trade tensions could push the global economy toward a recession. With that said, there's been some de-escalation in the US-China trade war this month. Both countries have taken measures to tone down the rhetoric. Trade uncertainty is hurting several economic sectors, especially the manufacturing sector and corporate investments. Buffett has also warned against the repercussions of a trade war.
Article continues below advertisement
Are recession fears unfounded?
Lehman's bankruptcy anniversary would warrant a discussion on the next possible recession and its potential triggers. To be sure, a recession can never be totally ruled out. There's also little denying that global growth has slowed. The global economic slowdown has only become worse due to the trade war. However, central banks across the world have taken notice of the situation and have looked at monetary easing. There are also calls for fiscal support. The combination of fiscal and monetary policy support could help support global economic growth. We also have the Federal Reserve meeting scheduled for this week, and traders are putting a high probability on a 25-basis-point rate cut. While President Trump has been a vocal critic of Fed Chair Jerome Powell, Buffett has praised him.
How prepared are we for the next Lehman moment?
Monetary and fiscal policy easing could keep the longest expansion in history alive for some time. However, that also means that whenever the next Lehman moment arrives, both central banks and federal governments will have a lot less room to maneuver. During the 2008 financial crisis, there was plenty of wiggle room for monetary and fiscal policy actions.