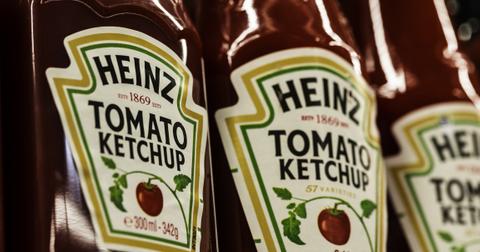 Kraft Heinz Stock: How Wall Street Got it Wrong
By Amit Singh

Updated
Wall Street has long favored Kraft Heinz (KHC) stock despite its dismal sales performance. The expectation of a significant acquisition kept analysts upbeat on KHC stock until the fourth-quarter results revealed several challenges.
Article continues below advertisement
Kraft Heinz turns sour; Wall Street stays optimistic
Kraft Heinz has turned out to be a sour investment. Even the ace investor, Warren Buffet, got it wrong. Notably, Kraft Heinz stock has eroded a significant portion of investors' wealth in the past several years. For instance, Kraft Heinz stock lost about 11% in 2017. Meanwhile, it declined by about 45% in 2018. As for this year, Kraft Heinz stock has fallen about 35% on a YTD (year-to-date) as of September 25.
Despite the stock's underperformance, Wall Street remained upbeat. However, its financial performance stated otherwise. The majority of analysts maintained a "buy" rating on the stock until it reported the fourth quarter result in February 2019. Analysts' believed that consolidation in the food industry would benefit Kraft Heinz. The company has a history of acquiring fast-growing brands, and Wall Street expected Kraft Heinz to announce a big acquisition that would boost its dismal sales and earnings. However, that didn't happen.
Article continues below advertisement
The stock has been in a slump since 2017
Notably, Kraft Heinz's weak financial performance is giving indications of what is in the future for its stock. Kraft Heinz's revenues stayed low in 2017, with a steep decline in the first half of that year. Meanwhile, revenues remained roughly unchanged in 2018. Notably, Kraft Heinz's revenues slumped 5% for the first half of 2019.
Competitive headwinds, lower pricing, and higher promotions took a toll on its margins, in turn, its EPS. The company's EPS decline rate accelerated in the first half of 2019. In the first half, KHC's adjusted EPS fell 24% YoY (year-over-year).
Analysts downgraded Kraft Heinz stock
However, now (as on September 26), 5% of the analysts have a "buy" rating, 74% recommend "hold," and 21% suggest "sell." We expect Kraft Heinz stock to continue to underperform the broader market this year. Despite the massive drop in its stock price, we believe sales and margin headwinds could continue to stall the recovery.