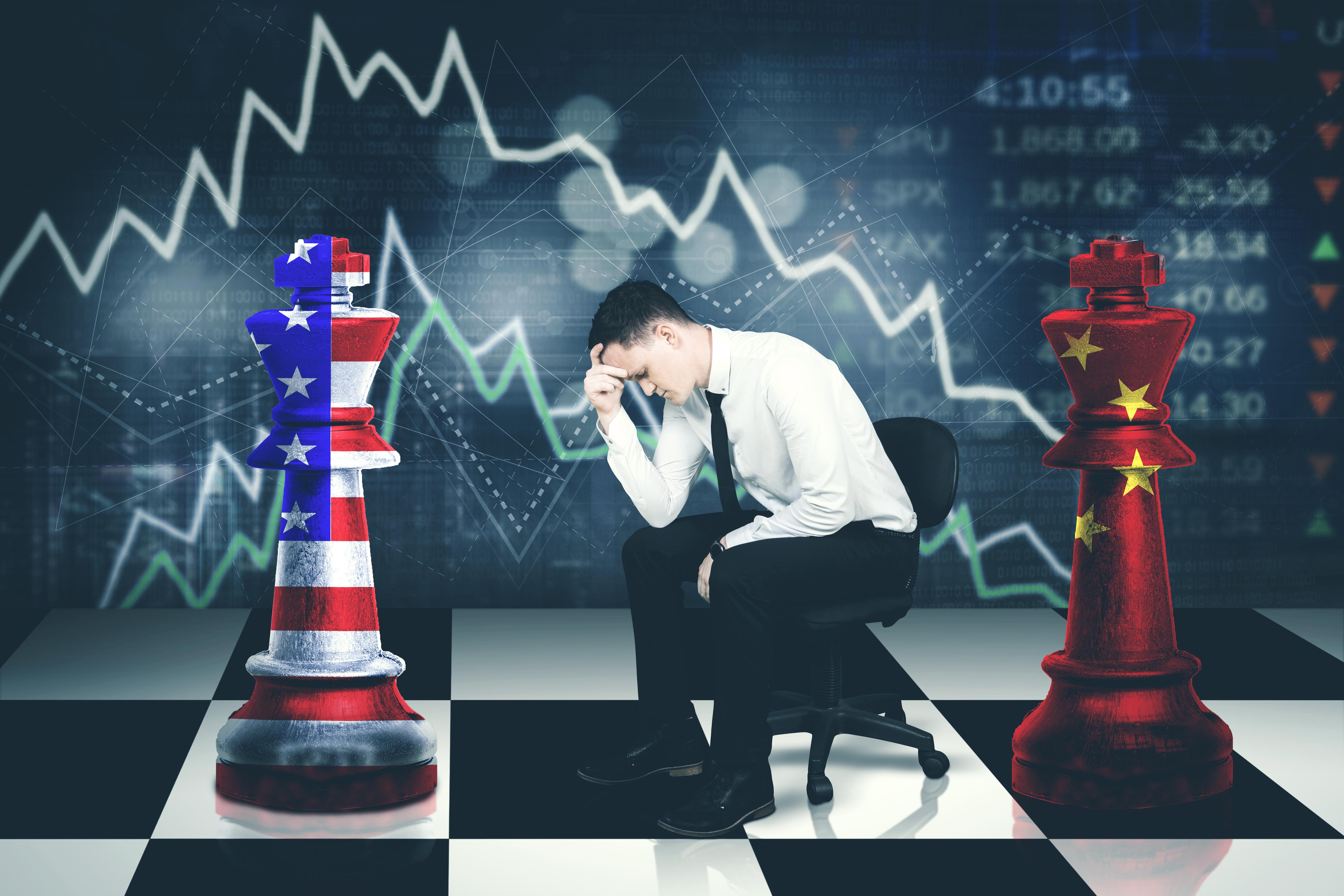 JD Stock: Why Investors Can Expect Weakness
By Adam Rogers

Sep. 28 2019, Updated 5:01 p.m. ET
On September 27, 2019, Bloomberg said that President Trump's administration is looking to limit capital outflows to China. This news sent company stocks like JD.com (JD), Baidu (BIDU), Sina (SINA), Alibaba (BABA), and others lower. JD.com stock fell close to 6% yesterday. Baidu, Sina, and Alibaba were down by 3.7%, 3.8%, and 5.2%, respectively.
The Blomberg report was detailed. It said, "Trump administration officials are discussing ways to limit US investors' portfolio flows into China in a move that would have repercussions for billions of dollars in investment pegged to major indexes, according to people familiar with the internal deliberations."
Article continues below advertisement
How will the White House limit China's investments?
According to Bloomberg, the US government might delist Chinese companies from the NASDAQ, NYSE, and other exchanges, such as JD.com. They might also limit investor exposure to the Chinese market. However, the Trump administration has not confirmed anything.
There are many Chinese companies that are a part of various indexes. Senator Marco Rubio raised concerns on rising investments in Chinese equities and bonds. It seems that the US government is jittery about the low level of transparency in China's financial instruments.
Trump investment ban hits China's capital inflow
If this law on China's investments passes, it will prevent US pension funds from investing in China's stocks and bonds. The news comes at a time when China is looking to increase foreign investments and increase capital inflow.
Also, Bloomberg said, "China earlier this month removed a $300 billion cap on overseas purchases of Chinese stocks and bonds meaning global funds no longer need to apply to purchase quotas to buy the assets. The move is designed to lure more foreign capital into Chinese markets."
Article continues below advertisement
JD.com stock and peers will be vulnerable
In case Trump goes ahead with his decision, it might prove to be a bigger threat than the ongoing trade war for investors, besides Chinese companies like JD.com. The two largest economies have been locked in a trade war for over 18 months now.
Trump slapped tariff bans on several Chinese products since the start of 2018 and China has reciprocated in kind. Now, the Chinese economy and JD.com profits are sluggish and growing at a far slower pace. It seems that the US has the upper hand in the trade war.
Trade war takes a toll on JD.com stock and US investors
Also, earlier this year, the US banned Huawei's devices and technologies because of espionage accusations. Though this ban was partially lifted, the trade war escalated last month. In late August, Trump stated that trade talks have started again. This has provided investors with some breathing space.
However, Trump is sure to add pressure on China. He has time and said that the US will not take a half-baked trade deal. Now, with the latest assault on China investments and companies like JD, Trump has sparked a period of uncertainty in the stock market.
Will JD.com stock continue to move lower?
Shares of JD.com are up 33% in 2019 despite the 6% decline yesterday. However, although JD.com stock has outperformed markets, it is still trading 42% below its 52-week high. This is likely driven by the issues mentioned above. Investors are advised to be cautious with Chinese stocks like JD.com until the trade war is over.
Will companies like JD.com, Alibaba, and others be delisted from US exchanges? Will Chinese companies no longer be a part of MSCI and several other indexes? The capital outflow from China will run into the billions if the law is passed. Additionally, this will drag stocks lower and further dent its economy.
Also, the move will impact domestic markets and burn significant investor wealth. Will President Trump go ahead with this aggressive option? Or is he just playing China for a better trade deal? Watch this space as the drama unfolds in the coming weeks.