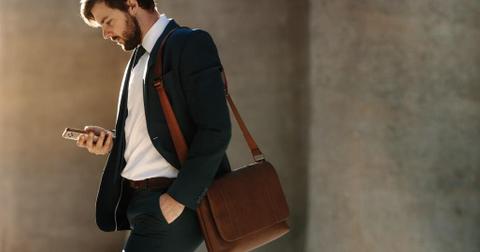 Is the T-Mobile-Sprint Merger in Trouble?
By Ambrish Shah

Updated
An agreement to merge T-Mobile (TMUS) and Sprint (S) appears to be in trouble again. On Tuesday, the FCC alleged that Sprint had claimed subsidies for about 885,000 Lifeline customers that weren't using Sprint's service. The FCC alleged that these customers should have been removed from the Lifeline program. Notably, the Lifeline program serves low-income consumers by offering a $9.25 monthly subsidy for phone or broadband services.
Ajit Pai, the FCC's chairman, said, "It's outrageous that a company would claim millions of taxpayer dollars for doing nothing. This shows a careless disregard for program rules and American taxpayers." The FCC's Enforcement Bureau is currently investigating the matter.
An RCRWireless report noted, "Sprint says that a change in Lifeline program rules led to an error in usage calculations, not willful fraud on its part."
However, Sprint committed to reimburse government authorities for any subsidies it has collected in error, which would be relatively immaterial to the company's financial results.
Article continues below advertisement
FCC commissioner: Pause T-Mobile-Sprint merger review
FCC commissioner Geoffrey Starks urged the agency to pause its review of the proposed merger until the Lifeline investigation can be resolved. On September 25, FierceWireless reported, "In a statement released yesterday, Starks said the alleged action, which 'appears to be the worst case of Lifeline violations in FCC history,' directly impacts the FCC's review of T-Mobile and Sprint's proposed $26.5 billion merger."
Debbie Goldman, the union leader of the Communications Workers of America, asked the FCC to halt its review of the pending merger deal. On Wednesday, Fox Business Network reported, "Debbie Goldman of the Communications Workers of America said the allegations against Sprint call its character as a licensee into question."
In July, the DOJ approved the merger deal on the condition that the two companies divest certain wireless assets to Dish Network. However, the agreement faces a lawsuit from 18 state attorneys general on antitrust concerns. Notably, the court hearing is slated to begin in December.
Article continues below advertisement
Analysts' recommendations and target price
Generally, Wall Street analysts are positive on T-Mobile stock. Among the 20 analysts tracking T-Mobile, 80% recommend a "buy." Plus, about 20% of the analysts surveyed by Reuters recommend a "hold," while none of the analysts recommend a "sell."
Based on analysts' estimates, the stock has a mean price target of $88.53, above its current price of $79.81. This difference implies an estimated upside of 10.9% for the next 12 months.
Stock returns
On Wednesday, T-Mobile stock rose 0.57% and closed at $79.81, with a $68.19 billion market capitalization. Plus, the stock is trading 6.35% below its 52-week high and 33.11% above its 52-week low.
Year-to-date, T-Mobile stock is up 25.47%. Plus, AT&T (T) and Sprint have gained 31.0% and 8.9%, respectively, year-to-date.
On Wednesday, Sprint stock fell 0.47% and closed at $6.34. AT&T stock closed at $37.38, which was unchanged from its previous closing price. Notably, AT&T and Sprint have market caps of $273.14 billion and $25.95 billion, respectively.
On Wednesday, T-Mobile's share price closed 0.9%, 1.5%, and 3.4% above their 20-, 50-, and 100-day moving averages, respectively. T-Mobile's 14-day relative strength index score is 55, suggesting that the stock is neither oversold nor overbought.
T-Mobile has an upper Bollinger band of $81.33. Its middle Bollinger band is $79.09, and its lower Bollinger band is $76.85. On Wednesday, T-Mobile stock closed near its middle Bollinger Band, suggesting that the stock isn't oversold or overbought.
Read T-Mobile versus Sprint: Which Stock Looks Stronger? to learn more about the merger deal. Also, check out Pennsylvania Joins States to Stop T-Mobile–Sprint Merger and How Dish Could Benefit from State-Led Pressure on T-Mobile.