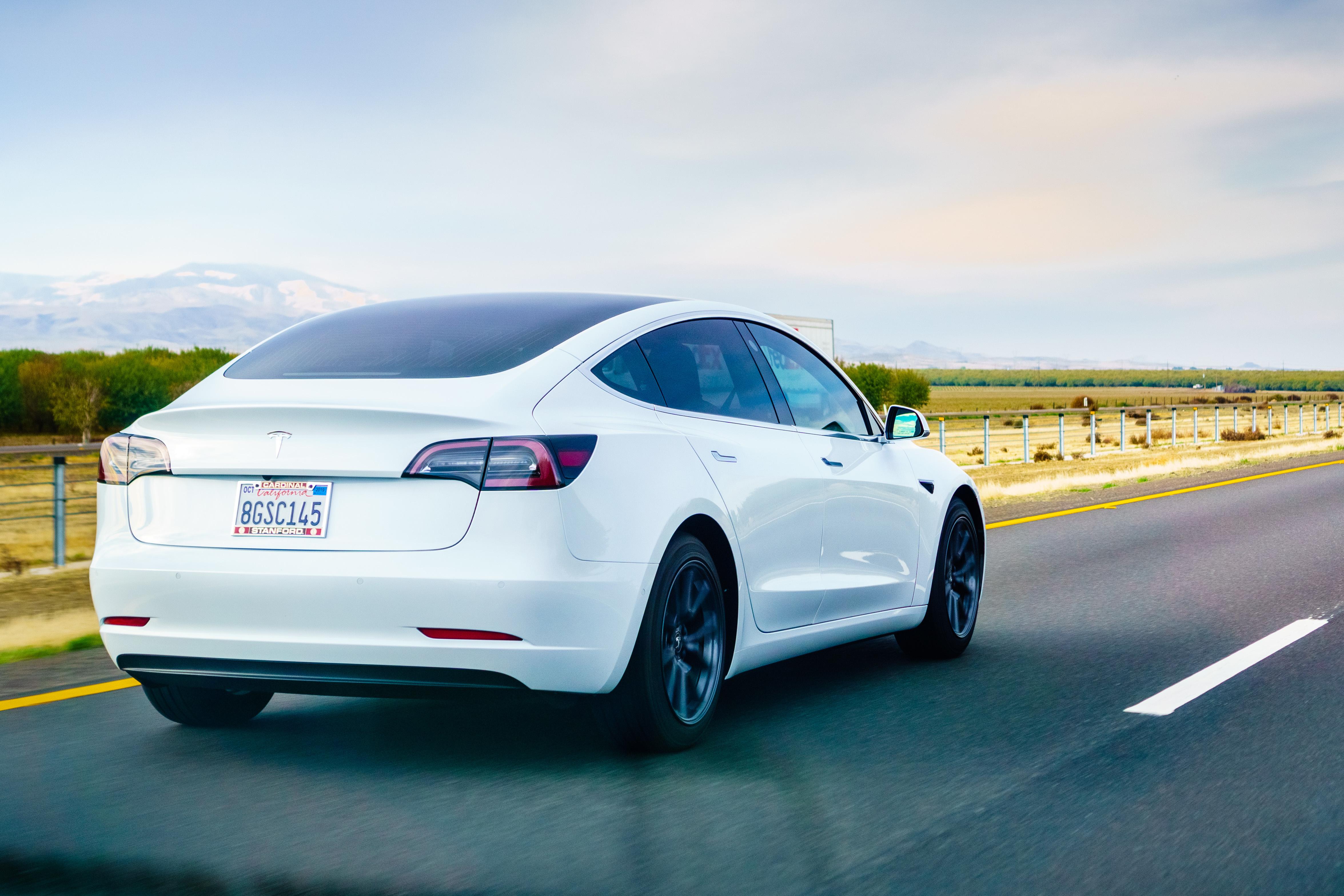 Is Tesla Bear Jim Chanos Buying Something New?
By Rabindra Samanta

Sep. 13 2019, Published 6:43 p.m. ET
Jim Chanos, the founder and president of Kynikos Associates, is a long-time short-seller of Tesla stock (TSLA). Referring to Tesla in 2017, the prominent hedge fund manager noted during a 2017 CNBC interview, "We think the equity is worthless."
Chanos doesn't appear to buy into Tesla's business model or CEO Elon Musk's entire management system. On December 14, 2017, he also noted, "To me, where the stock is now is not the story, he noted during the interview. I don't care that it came from $30 or $200 or $300. That's just meaningless." Since that day, Tesla stock price has declined 30.3%.
On August 23, James Anderson of Ballie Gifford expressed serious concerns about Musk's leadership. Ballie Gifford owns a 7.5% stake in the electric vehicle company. Tesla's executive turnover is around 27%, the highest among technology companies, according to an August 14 Bloomberg report.
Chanos has continuously added to his short position against Tesla in the past few quarters. This short-selling strategy also helped his firm realize robust gains. In Q2 2018, he added 1,000 put options on Tesla. In Q1 2019, Chanos again increased his short position on Tesla by 500 more put options.
Tesla's stock price has fallen nearly 17.5% over the last year. In June 2017, Tesla's stock price touched a new high of $383.40. However, its stock has fallen nearly 38.5% between June 19, 2017, and September 10, 2019.
Article continues below advertisement
Top buys
In Q2 2019, Chanos implemented some changes in his firm's portfolio. The firm's top buys in the last quarter were the iShares Core S&P Small-Cap ETF (IJR), the iShares Core S&P Mid-Cap ETF (IJH), Facebook (FB), and American Axle & Manufacturing Holdings (AXL).
The firm increased its holdings in IJR and IJH by 14.53% and 12.6%, respectively, in Q2 2019. However, Facebook and AXL were the firm's fresh buys in Q2. These stocks represent 1.28% and 1.11%, respectively, of the firm's portfolio.
Top holdings
The firm's top five holdings in Q2 2019 were the iShares Core S&P Small-Cap ETF (IJR), the iShares Core S&P Mid-Cap ETF (IJH), the iShares Edge MSCI USA Momentum Factor ETF (MTUM), the iShares S&P Mid-Cap 400 Growth ETF (IJK), and the iShares S&P Small-Cap 600 Growth ETF (IJT). These funds represent 22.49%, 20.59%, 10.67%, 8.44%, and 7.84%, respectively, of the firm's portfolio in Q2.
Notably, Chanos heavily increased his firm's holdings mainly on mid-cap and small-cap ETFs in Q2 2019. As a potential recession is knocking on the door and heightening trade policy uncertainty is impacting investors' sentiment, Chanos expects that mid-caps and small caps should perform well.
However, he reduced some of his firm's positions in large-cap-tracking ETFs. The broader market S&P 500 Index (SPY) returned 18.7% year-to-date on September 10, and the iShares Core S&P Small-Cap ETF (IJR) rose 13% during the same period.
Chanos's top sells in Q2
In Q2 2019, the firm reduced its positions on the iShares Core S&P 500 ETF (IVV), the Vanguard S&P 500 ETF (VOO), the iShares Edge MSCI Min Vol Global ETF (ACWV), the Invesco QQQ Trust (QQQ), and the Xtrackers Harvest CSI 300 China A-Shares ETF (ASHR). Respectively, it reduced 8.35%, 5.82%, 3.17%, 2.42%, and 2.21% of its holdings in those securities in the second quarter.
Contrary to Jim Chanos, hedge fund manager Bill Ackman has included large-cap financial stocks in his portfolio. For a detailed look at his views, please read Bill Ackman: Top Bets amid Recession Fears.