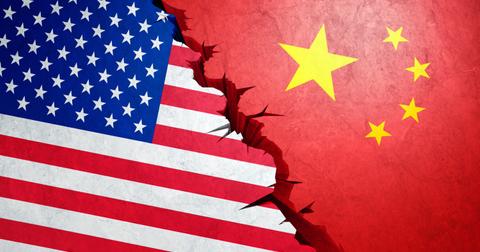 Is Mnuchin's Optimism on Trade Talks Justified?
By Anuradha Garg

Updated
The US-China trade talks remain one of the most-watched macro events for investors around the world. As the countries' failure to reach a trade deal may signal an economic downturn, whenever an expert weighs in on the topic, investors pay heed. While talking to Fox Business News today, Treasury secretary Steven Mnuchin presented his views on the upcoming trade talks and what they could mean for the US economy.
Article continues below advertisement
Escalating trade tensions and stock markets
After trade tensions escalated considerably last month, the US and China agreed to talk in October. On August 1, Trump announced a 10% tariff on $300 billion in Chinese imports. In retaliation, China stopped buying US agricultural products, and weakened the yuan considerably. It also announced tariffs on $75 billion in US products, including US cars and US auto components, starting December 15. The trade war has impacted companies on both sides, including NVIDIA, Apple, Amazon, and Boeing. Meanwhile, Tesla (TSLA) has had to increase its car prices in China to offset some of the yuan-related volatility.
Companies moving out of China
Article continues below advertisement
Trade talks to resume in October
The US-China decision to resume trade talks in October has de-escalation the situation, and this is evident in stock markets. Between August 27 and September 6, the S&P 500, Dow Jones Industrial Average (DIA), and Nasdaq Composite (QQQ) rose 3.9%, 4.1%, and 3.9%, respectively.
The US and China have had several rounds of trade talks over the last year, and none have turned into a trade deal. However, investors are slightly more positive about this round. On September 5, CNBC reported that Global Times editor-in-chief Hu Xijin hinted of a possibility of a US-China trade deal.
Mnuchin: US and China have a "conceptual" agreement
Today, MarketWatch reported Mnuchin told Fox Business News that he sees the US-China trade talks' resumption as a sign of "good faith." MarketWatch added Mnuchin said he would try to get a good deal for US workers and businesses. Meanwhile, CNBC reports that Mnuchin told Fox Business News that "both sides have a 'conceptual' agreement on enforcement concerns."
The trade tensions have also raised concerns of a US recession. Last month, the US Treasury yield curve inverted for the first time since 2007, fanning recession fears. Furthermore, the US manufacturing PMI fell to its lowest level in a decade, suggesting continued weakness in the sector. US non-farm payrolls data was also weaker than expected, and July's non-farm payroll data was revised downward.
Mnuchin positive on the US economy ahead of trade talks
Mnuchin tried to appease recession concerns. CNBC reports Mnuchin told Fox Business News that the Trump administration has "not yet seen any impact on the U.S. economy," and has forecast a "very robust finish of the year." Stock markets have risen today on the renewed trade optimism. As of 11:15 am ET, the SPY and DIA were up 0.2% and 0.3%, respectively.