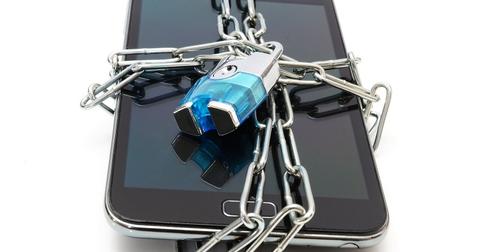 iPhone Hacking: Did Google Just Get Huawei in More Trouble?
By Ruchi Gupta

Updated
Last week, Google's (GOOGL) security team reported finding security loopholes that made Apple's (AAPL) iPhones vulnerable to hacking. The hacking Google discovered happened when iPhone users visited certain websites infected with malware.
Google hasn't named the malicious sites that secretly installed malware to compromise the iPhone's security. However, its security report stated that those sites have been quite popular, receiving thousands of visits every week. The software vulnerability that created an opening for iPhone hacking existed for at least two years before Apple patched it early this year after Google privately alerted it of the problem.
Hackers could use the malware secretly installed in iPhones to access a person's passwords, personal contacts, and messages.
Article continues below advertisement
China suspected to be behind iPhone hacking sites
In what we believe could further complicate the picture for the already embattled Huawei, Forbes and TechCrunch both published reports that suggested China may have been behind the malicious sites used for iPhone hacking. According to the reports, the hacking may have been part of China's crackdown on the minority Uyghur community. The TechCrunch report stated that the Chinese government had detained more than a million Uyghurs, who live mainly in China's Xinjiang region. According to Forbes, the allegedly Chinese-malware-infested sites also targeted Android and Windows operating systems.
Huawei facing China spying claims
The suspicion of China's hand in iPhone hacking comes as the US is leading a campaign against Huawei. The Trump administration is rallying its allies to block Huawei from supplying kits and tech for their 5G networks. The basis of the US's anti-Huawei campaign is the suspicion that China will use its products to spy on foreign governments.
We believe that suspicion of China's involvement in iPhone hacking could turn up the heat on Huawei. Huawei's critics could use the iPhone hacking issue to cast more doubt on the security of its products. Huawei is one of the world's top makers of Android smartphones.
Trump limits Huawei's access to US technology
Huawei already faces a huge threat to its smartphone business. The company's next flagship smartphone, the Mate 30, may launch without popular Facebook (FB) and Google apps. As we discussed previously, Huawei's Mate 30 could struggle to find buyers outside China if it comes without popular apps such as YouTube and WhatsApp.
In addition to the leading a campaign to isolate Huawei in 5G markets, the Trump administration has also placed Huawei on a trade blacklist. As a result, some US companies, including chip makers Qualcomm and Intel, have cut off their supplies to Huawei.