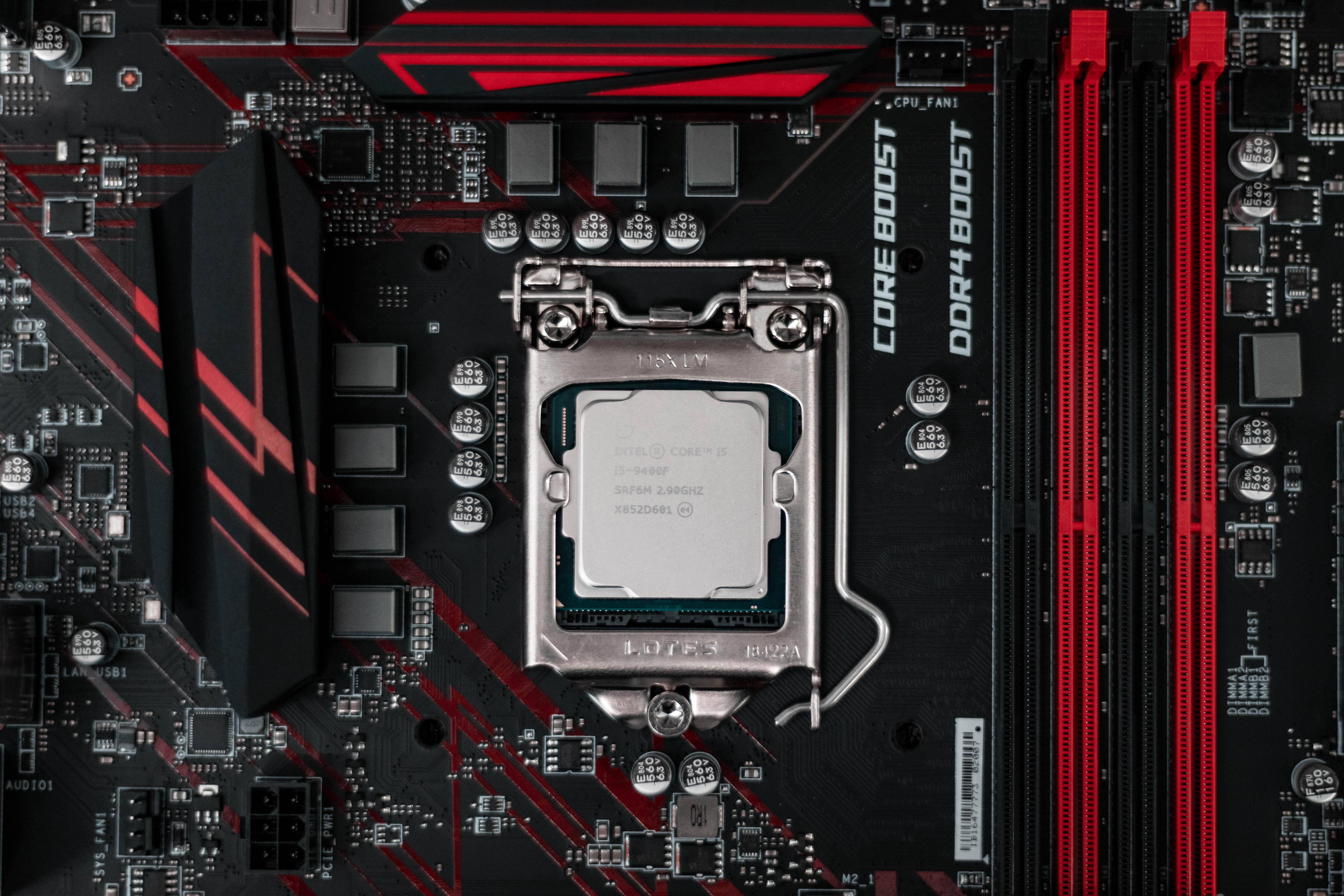 Intel Capitalizes on AMD's Ryzen 3000 Boost Speed Issue
By Puja Tayal

Sep. 10 2019, Published 9:32 a.m. ET
The CPU war between Intel (INTC) and Advanced Micro Devices (AMD) has intensified. For the first time, AMD is competing with Intel on the technology front with its new 7 nm (nanometer) Ryzen 3000 series CPUs. These CPUs deliver better price-to-performance ratios than Intel's counterparts. Because Intel has no 10 nm desktop CPU that can compete with AMD's 7 nm Ryzen 3000 series, the former has resorted to a marketing war to protect its market share. It's looking to capitalize on AMD's troubles by making its CPUs efficient in areas where AMD's CPUs lack.
Article continues below advertisement
Intel reveals 5 GHz boost clock speed of its new Core i9-9900KS
AMD's latest Ryzen 3000 series CPUs were found to have issues with boost clock speed, a key element used to measure CPU performance. Consumers complained that their new AMD CPUs didn't achieve the boost clock speed AMD had advertised. Intel leveraged this information to its benefit.
On September 4, ahead of IFA 2019, Intel revealed that its Core i9-9900KS CPU could actually achieve a boost speed of 5 GHz (gigahertz) across all eight of its cores. It first unveiled the CPU at Computex in May. The i9-9900KS is an eight-core 14 nm Coffee Lake Refresh packaged to hit higher clocks with sufficient cooling.
In October 2018, Intel launched the i9-9900K, which achieved a 4.7 GHz speed on all cores and a 5 GHz speed on only a single core. But the company claims that the new 9900KS will achieve 5 GHz on all eight cores. The new 9900KS processor will go on sale in October.
According to the Guru of 3D's report on the IFA event, Intel executives showed a slide highlighting AMD's Ryzen 3000 boost speed issues. Intel didn't provide details about the product's price or TDP (thermal design power), but we can make a guess based on the 9900K's price tag of $449 and TDP of 95W. Intel used the Corsair 240mm AIO liquid cooler and NVIDIA RTX 2080 Ti graphics processing unit to demonstrate the 5 GHz boost speed on its 9900KS CPU.
Article continues below advertisement
Who has a better CPU? 
All this brings us back to the same question: Who has a better CPU? For Intel's i9 9900K to achieve 5 GHz Turbo speed, it needs sufficient cooling. AMD's Ryzen 3000 series has no such requirement. Although AMD's CPUs can't achieve a boost speed as high as 5 GHz, they have other key CPU performance measurements in their favor.
AMD's Ryzen 3000 series is built on a denser and more power-efficient 7 nm node compared to the 9900K's 14 nm node. Moreover, the Ryzen 3000 has a new Zen 2 architecture and features such as Peripheral Component Interconnect Express 4.0 support. AMD is fixing its boost speed issue with a BIOS (basic input/output system) update. An independent review by TechRadar stated that AMD's Ryzen 3000 CPUs beat Intel's current CPUs in performance per dollar irrespective of boost clock speed.
AMD's Ryzen CPUs are becoming popular among gamers. Steam is a digital video game distribution platform that allows users to install and update games. According to Steam's August 2019 Hardware & Software survey, AMD's CPU share rose by 0.96% from 17.99% in July to 18.95% in August. One major contribution was from the Ryzen 3000 series, which hit the market on July 7.
Article continues below advertisement
Intel's price war
One major threat to AMD and Intel is a price war. Intel has indirectly cut prices by offering its retail partners and PC original equipment manufacturers heavy discounts. These discounts allow them to sell Intel CPUs at low prices. The chip maker started a massive promotion called Intel Gamer Days last year. During the September event, all its retail and PC partners offer heavy discounts on gaming PCs and other hardware, such as AIO coolers, keyboards, and mice. Intel Gamer Days 2019 went from August 30 to September 8. During this time, AMD stock fell, and Intel stock rose.
Intel is working on its strength of delivering better single-threaded performance and heavy discounts to battle AMD. However, some analysts fear Intel might resume a price war, and this time AMD will fight back. AMD is already in a price war with NVIDIA. While a price war is good for customers, it's bad for the companies, as it affects their profits. AMD has a technology advantage over Intel, but Intel isn't going to give up without a fight.