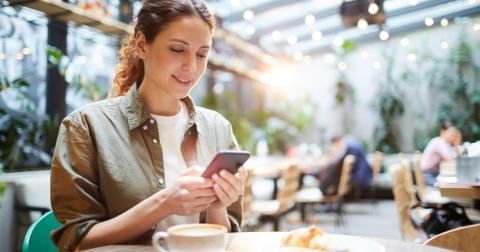 How Will the T-Mobile-Sprint Merger Impact Consumers?
By Ambrish Shah

Updated
On July 26, the DOJ (Department of Justice) approved the $26.5 billion proposed merger agreement between T-Mobile (TMUS) and Sprint (S). According to the DOJ's Assistant Attorney General Makan Delrahim, the T-Mobile and Sprint merger would increase competition in the wireless market and benefit consumers. Delrahim thinks that the merger is good for rural wireless consumers. On Tuesday, Delrahim spoke on Fox Business Network. He said, "You're now going to have Sprint, T-Mobile combined, with the remedies we put in, providing real competition to AT&T and Verizon for the first time to consumers."
Article continues below advertisement
T-Mobile and Sprint merger lawsuit
Currently, the T-Mobile and Sprint merger deal faces a lawsuit from the District of Columbia and about 17 states. On Wednesday, Pennsylvania Attorney General Josh Shapiro joined the lawsuit opposing the combination of the third and fourth-largest mobile operators in the US. Pennsylvania became the 18th state to join the multistate lawsuit.
Shapiro said, "The merger between T-Mobile and Sprint would severely undermine competition in the telecommunications sector, which would hurt Pennsylvanian consumers by driving up prices, limiting coverage, and diminishing quality."
New York Attorney General Letitia James is leading the multistate lawsuit. James said, "Pennsylvania's addition to our lawsuit adds to the states' momentum against this megamerger that continues to be bad for consumers, bad for workers, and bad for innovation." She also said, "We welcome Pennsylvania and Attorney General Shapiro to our multistate coalition that continues to build strength, and now includes every region of the nation."
Article continues below advertisement
Merger concerns
The multistate lawsuit alleges that the T-Mobile and Sprint combination could reduce competition and increase costs for customers. Notably, the antitrust trial is scheduled to start in December. The merger deal isn't expected to close until the states' litigation is resolved.
Last month, the FCC chairman, Ajit Pai, recommended approving the proposed merger agreement. To win regulatory approval, T-Mobile and Sprint agreed to sell Sprint's prepaid business and some wireless spectrum to Dish Network.
Stock performance
T-Mobile stock fell about 0.11% on Wednesday. Meanwhile, the stock closed the trading day at $80.12. The stock is trading 5.98% lower than the 52-week high of $85.22 it saw on July 26. Notably, the stock is trading 33.62% higher than the 52-week low of $59.96 it saw on December 26, 2018. T-Mobile stock has returned around 26.0% YTD (year-to-date).
The stock's trailing five-day, trailing one-month, and trailing 12-month price movements were 0.5%, 3.1%, and 17.0%, respectively. Based on the closing price on Wednesday, the stock was trading 2.2% above its 20-day moving average of $78.43. T-Mobile stock was trading 2.0% above its 50-day moving average of $78.53.
The company was trading 4.2% above its 100-day moving average of $76.87. With a 14-day relative strength index score of 60, the stock is approaching the "overbought" zone.
On Wednesday, T-Mobile stock closed near its Bollinger Band upper range level of $80.61, which shows that it has been overbought.
On the same day, Sprint stock fell 0.74% and closed at $6.73. AT&T (T) stock fell 1.08% to $36.76. AT&T and Sprint have returned 28.8% and 15.6%, respectively, YTD.
T-Mobile's market capitalization is $68.5 billion, while AT&T and Sprint have market caps of $268.6 billion and $27.6 billion, respectively.
Article continues below advertisement
Analysts' recommendations and target price
Most of the analysts gave T-Mobile stock a "buy" rating. Among the 20 analysts, 16 recommend a "buy," while four recommend a "hold." None of the analysts gave the stock a "sell" rating.
Currently, analysts have a 12-month target price of $88.53 on the stock. On Wednesday, the stock was trading at a discount of 10.5% to analysts' 12-month target price. The median target price is $90.00 as of Wednesday.
T-Mobile's forward PE ratio