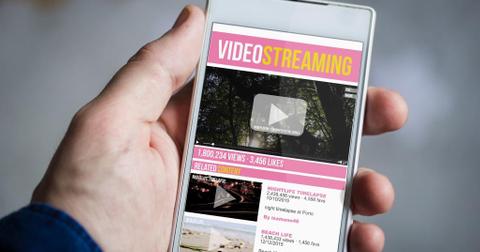 How AT&T Stacks Up amid the Streaming Wars
By Ambrish Shah

Updated
In April 2020, AT&T's (T) WarnerMedia segment plans to launch a new direct-to-consumer video streaming service called HBO Max.
WarnerMedia believes that its upcoming streaming service will require the distribution network of its parent company AT&T amid the streaming wars. AT&T has about 170 million direct subscriber relationships across its video, wireless, and fixed broadband platforms. WarnerMedia Entertainment's chair, Robert Greenblatt, said, "In this new world we live in, I think unless you can get the scale, and unless you can reach millions and millions of people, I don't think you really have a chance," according to Reuters.
Article continues below advertisement
Market attracting new players
HBO Max will carry extensive programming content from WarnerMedia, including Friends, Game of Thrones, The Big Bang Theory, and original programming. The streaming service will face competition from Netflix, Hulu, Amazon Prime, the Walt Disney Company, YouTube, and Apple TV.
At the end of June, Netflix (NFLX) had around 152 million paying customers globally. In the third quarter, Netflix expects to gain 7.0 million new customers to reach 159 million customers worldwide.
Comcast's NBCUniversal is launching its own video streaming service called Peacock in 2020. Apple is launching Apple TV+, and Disney is launching Disney+ in November.
The Reuters report added that Apple "plans to offer its TV service, Apple TV+, for free for one year to anyone who buys a new Apple device, putting the programming in front of potentially 130 million or more iPhone users alone."
As OTT (over-the-top) services continue to rapidly add customers, traditional pay-TV providers are losing customers. AT&T lost 778,000 traditional video customers in the second quarter. Comparatively, Charter Communications (CHTR) and Comcast (CMCSA) lost 141,000 and 224,000 traditional video customers, respectively.
Article continues below advertisement
AT&T's DIRECTV NOW customers
Last month, AT&T rebranded its DIRECTV NOW OTT service as AT&T TV NOW. In the second quarter, the telecom company lost net 168,000 OTT subscribers. However, AT&T added 342,000 net OTT customers in the second quarter of 2018.
According to a CNET report, "AT&T is facing a lawsuit alleging it created fake customer accounts to make it look like DirecTV Now was seeing customer growth ahead of the company's merger with Time Warner."
Elliott Management's stake in AT&T
AT&T is facing pressure from Paul Singer's Elliott Management to justify its media strategy. Elliott criticized the mobile operator for its acquisitions of DIRECTV and Time Warner. The investment company also suggested that AT&T focus on its telecom roots and divest noncore operations such as DIRECTV. On Tuesday, AT&T's COO, John Stankey, stated that the company doesn't plan to sell its satellite TV division, DIRECTV. The company views DIRECTV "as central to its ambitions in streaming video."
Article continues below advertisement
Analysts' recommendations and target price
Among the 28 analysts tracking AT&T stock, 50% give it "buy" ratings. About 46% of analysts surveyed by Reuters recommend "holds," and the remaining 4% of analysts recommend "sells."
Based on analysts' estimates, the stock has a mean price target of $36.12, above its current price of $37.38. This difference implies an estimated downside of 3.4% for the next 12 months.
Stock returns
On September 26, AT&T stock closed at $37.38, which was unchanged from its September 25 closing price. The company has a $273.14 billion market cap. Plus, the stock is trading 3.54% below its 52-week high and 39.48% above its 52-week low.
Year-to-date, AT&T stock is up 31.0%. On September 26, AT&T's share price closed 1.2%, 5.9%, and 10.6% above its 20-day, 50-day, and 100-day moving averages, respectively.
AT&T has an upper Bollinger Band level of $38.98. Its middle Bollinger Band level is $36.95, and its lower Bollinger Band level is $34.93. On September 26, AT&T stock closed near its middle Bollinger Band level, indicating that it was neither oversold nor overbought.
AT&T's peers Sprint (S) and T-Mobile (TMUS) have gained 6.4% and 24.2%, respectively, year-to-date. On September 26, Sprint stock fell 2.37% and closed at $6.19. T-Mobile stock fell 1.01% and closed at $79.00. Sprint and T-Mobile have market caps of $25.34 billion and $67.50 billion, respectively.
On October 29, AT&T is scheduled to hold a special WarnerMedia event. During the event, investors expect the telecom company to unveil more details about its media strategy.
Read Is AT&T Stock Heading for a Decline? and AT&T Faces More Activist Pressure to learn more. You can also read Can AT&T Stock Add Value to Your Portfolio?
The proposed merger between T-Mobile and Sprint is in jeopardy right now. Read Is the T-Mobile-Sprint Merger in Trouble? to learn more about the deal.