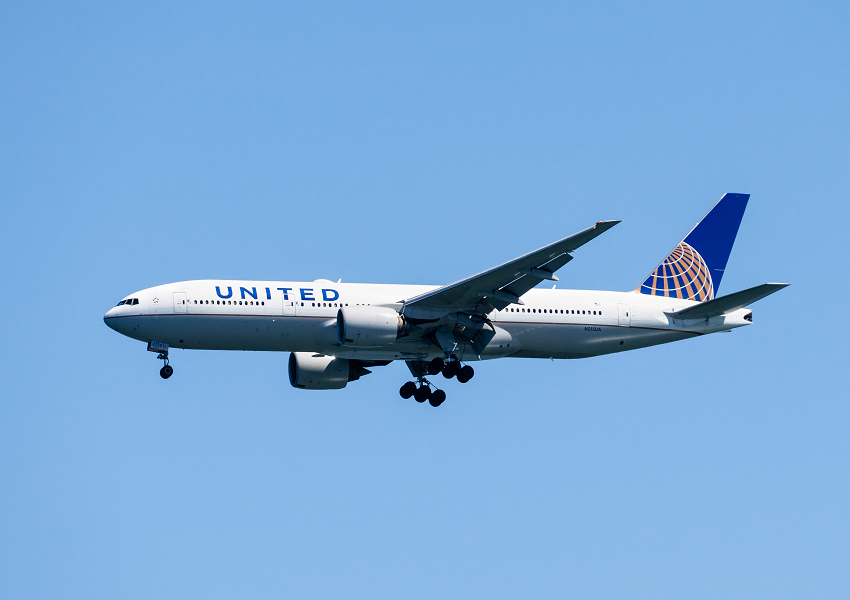 How the 737 MAX Grounding Affects United Airlines Stock
By Anirudha Bhagat

Sep. 16 2019, Published 5:25 p.m. ET
One of last year's top airline performers, United Airlines (UAL) stock has struggled to gain altitude this year. The stock has returned approximately 9% year-to-date and has underperformed the broader market. The Dow Jones Industrial Average and the S&P 500 Index have gained 16.7% and 20%, respectively.
United stock's YTD gain has been lower than the iShares Transportation Average ETF's (IYT) return. IYT, which invests in Dow Jones transportation stocks, has soared 18.2% YTD. The IYT ETF has allocated approximately 20% of its fund in the passenger airline industry.
Among the major US air carriers, United has lagged behind Delta Air Lines (DAL) and Southwest Airlines (LUV). Shares of Delta and Southwest have gained 20.2% and 20%, respectively, YTD.
Spirit Airlines (SAVE) and American Airlines (AAL) lagged the rest of the industry most. The two stocks have lost 33.1% and 6.7% of their respective market value in 2019 so far.
Article continues below advertisement
Why UAL stock underperformed
Investors have turned cautious over United Airlines' growth prospects due to its exposure to Boeing (BA) 737 MAX jets. Notably, the 737 MAX planes have faced a global flying ban since mid-March following two accidents within five months.
United Airlines owns 14 Boeing 737 MAX jets, the grounding of which has caused thousands of flight cancellations in the last five months. In the second quarter, UAL canceled 3,440 flights due to the MAX grounding.
The daily flight cancellations are impacting United Airlines' overall seating capacity and its expansion plans. Citing uncertainty over the troubled aircraft's return on August 30, United Airlines announced the removal of all MAX aircraft from its flying schedule through December 19.
United Airlines is not the only US air carrier that is suffering from the 737 MAX's grounding. Southwest Airlines has canceled over 20,000 flights since mid-March, and American Airlines has canceled 7,800 flights in Q2. Together, the two companies own 58 Boeing 737 MAX planes.
What's ahead for United Airlines stock?
We believe that the 737 MAX issues are somewhat overblown for United Airlines stock. The company has improved its seating capacity as well as its financial results despite the MAX grounding.
In the second quarter, United's overall seat capacity grew 3.6%, in contrast with other players experiencing similar MAX issues. Southwest and American recorded YoY Q2 capacity declines of 3.6% and 0.8%, respectively.
Article continues below advertisement
Moreover, United Airlines' pretax margins are increasing at a much higher pace than its rivals. In Q2, the airline's pretax margin improved 200 basis points YoY to 12.4%. American saw an increase of just 30 basis points in its Q2 pretax margin, while Southwest Airlines' Q2 pretax margin remained almost flat YoY.
Even Delta Air Lines, which does not own any MAX aircraft, lagged behind United Airlines in terms of its Q2 pretax margin improvement. Delta Air Lines registered an increase of 190 basis points in its Q2 pretax margin.
In a March 13 Reuters report, United Airlines noted that the 737 MAX grounding would not impact its operations significantly. The airline stated, "Our MAX aircraft account for roughly 40 flights a day and through a combination of spare aircraft and rebooking customers, we do not anticipate a significant operational impact as a result of this order."
In our view, UAL's March statement seems realistic. This is reflected in its Q2 results, in which it bears minimal financial losses compared with Southwest and American. Southwest and American both revealed that the MAX grounding impacted their Q2 pretax income by $175 million.
United Airlines didn't disclose the financial loss related to the 737 MAX grounding. We believe its loss would be far less than its competitors, as reflected in the robust expansion of its pretax margin.
Article continues below advertisement
Analysts remained bullish despite MAX crisis
Despite the ongoing Boeing 737 MAX issues, analysts have remained bullish over United Airlines stock. Analysts polled by Reuters provided a consensus "buy" recommendation on the stock.
Currently, more analysts are bullish on United Airlines stock than there were before the MAX fiasco. Before the MAX crisis, about 62% of 21 analysts covering UAL stock had a bullish recommendation, nearly 33% had a neutral stance, and the remaining 5% had a bearish view.
Currently, nearly 70% of 20 analysts have a bullish opinion, and the remaining 30% provided a neutral rating. None of the analysts have a bearish recommendation on United Airlines stock. The stock's average target price has also improved to $108.94 from $104.00 on March 16. The target price signifies a return of 20.6% over the next year.
United Airlines president Scott Kirby's recent remarks on fare hikes suggest further improvement in its 2020 financial results. During the Morgan Stanley conference on September 12, Kirby said he sees a rise in passenger fares next year despite the 737 MAX's potential return, Reuters reported.
Kirby added, "This is an industry that prices below the point where you would expect supply and demand to intercept today, which means there's room to raise fares."
Considering Kirby's optimistic views and analysts' bullish recommendations, we believe United Airlines' stock price could see a significant spike in the near term.
On the valuation front, UAL stock looks very attractive. The stock currently trades at a one-year forward PE multiple of 7.8x, which is lower than the industry average of 8.1x. UAL's main competitors, Southwest and Delta Air Lines, have higher valuation multiples. Southwest and Delta's one-year forward PE multiples are 13.1x and 8.5x, respectively.