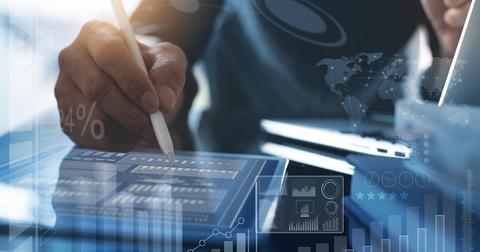 Google Regulation, Tax Efforts to Spread to Southeast Asia
By Ruchi Gupta

Updated
This week, Google (GOOGL) won a landmark case against the European Union in a dispute over storing and erasing people's digital footprints. However, the company's regulatory challenges aren't over yet. Southeast Asian countries Indonesia, Thailand, Vietnam, and the Philippines want to make big tech companies such as Google pay more taxes in the region, among other demands, according to a Reuters report.
Article continues below advertisement
Such action could add to the regulatory challenges big tech companies already face in other parts of the world. For example, Google is the subject of antitrust investigations by nearly all US states and the US Department of Justice. Facebook (FB) also faces antitrust investigations from a coalition of states and the FTC (Federal Trade Commission). The FTC is also conducting an antitrust investigation of Amazon (AMZN).
Europe wants big tech companies to pay more taxes
Google, Facebook, Amazon, and other big US tech companies are facing pressure to pay more taxes in Europe. The EU is still debating a united approach to taxing big tech companies. However, EU member countries have begun taking action individually. The United Kingdom, for instance, plans to start taking a tax of 2.0% on digital sales generated by big tech companies such as Google. France has also enacted a digital tax law that will apply at a rate of 3.0% on revenue. Both the UK and French digital taxes will come into force next year. US President Donald Trump protested France's digital tax and even threatened to tax French wine entering the US in retaliation.
Article continues below advertisement
Google could take a hit from tough regulations in Southeast Asia
We believe Southeast Asian countries' tightening their regulation and taxation of big tech companies could be a blow to Google. Southeast Asia presents an attractive growth opportunity for technology companies. A Google-Temasek study shows that Southeast Asia's digital economy will expand to $240 billion by 2025 from $72 billion in 2018. Online advertising, e-commerce, and ride-hailing are some of the booming digital industries in Southeast Asia.
However, tough regulations could make it harder for Google to take full advantage of Southeast Asia's digital economy. For example, more tax demands could put more pressure on Google's financial resources. That could, in turn, limit the company's investments in research and development to fuel its growth in emerging markets such as Southeast Asia.
The Asia Internet Coalition has warned that aggressive regulation will hurt Southeast Asia's digital economy.