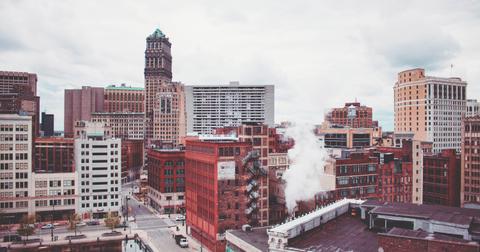 The GM Strike Presents a Prime Buying Opportunity
By David Moadel

Updated
The news is all over the financial front pages: General Motors (GM) is suffering its first large-scale workers' strike since 2007, and shareholders aren't too pleased. The last major strike 12 years ago concerned pay and benefits. The current strike, also led by the United Auto Workers (UAW) union, looks and sounds familiar.
Distressed GM stockholders watched their shares lose 4.25% of their value in a single trading session as the contentious news broke. Due to what might be called the "sympathy effect," shares of Ford (F) and Fiat Chrysler (FCAU) declined—though not as much.
Is this a reason to panic-sell your automotive stock shares? Or is it an opportunity to capitalize on what's most likely a temporary setback?
Article continues below advertisement
Consider GM strike history
Interestingly, I haven't seen many people take a close look at what happened during the September 2007 GM strike. That one lasted just two days. Then GM shares jumped 4.2% after an agreement between the company and the UAW.
In hindsight, we know now that it wasn't a smart move to buy GM shares in September 2007—or pretty much any other shares, for that matter. The financial crisis soon reared its ugly head, wreaking havoc on the global economy. That crisis, however, had more to do with Lehman Brothers, Bear Stearns, and mortgage-backed securities than the GM strike.
You should learn a lesson from this brief encounter with worker strikes, though. They might seem like a momentous event. And for workers and their families, I won't deny that the GM strike is significant. But investors don't need to panic or dump their shares based on what's likely a short-lived setback.
Article continues below advertisement
A different landscape for today's GM strike
Today's GM strike might bear some similarity to the one from 2007. But you should consider some unique aspects. For one thing, the UAW may be in a weaker bargaining position due to the union's embattled former official, Michael Grimes. He recently pled guilty to FBI charges of wire fraud and money laundering.
Grimes has allegedly taken possession of hundreds of thousands of dollars illegally, and he could face up to 20 years in prison. Plus, more UAW officials could also be indicted. The U.S. Attorney in Detroit has even raided the home of current United Auto Workers president Gary Jones.
Another difference in the current GM strike is the backdrop of the border dispute, which made political headlines not long ago, and the ongoing issue of trade and outsourcing. GM autoworker Celso Duque's concerns emblemize many walkout participants. She explains, "The main issue isn't that they're building in Mexico. The issue is that they're building in Mexico and then shipping the cars up here to sell."
Staying calm—and staying the course
The border, outsourcing, and trade issues at play here aren't entirely within General Motors' purview. And no one's expecting the company to stop offshoring its labor anytime soon. From a prospective investor's standpoint, it's encouraging that GM keeps generating huge amounts of capital—$8 billion last year, in fact.
Autoworkers might resent that profit and want a bigger piece of the pie. And I'm not here to confirm or dispute that position. Rather, I see an opportunity to buy a piece of a very old company with plenty of cash and a short-term problem that's likely to resolve soon.
Better yet, investors can take advantage of the strike's "sympathy effect" and accumulate shares of GM rivals Ford or Fiat Chrysler. While these automakers also have to deal with the UAW, GM's problems aren't endemic to the entire US auto industry—not in this instance, at least.
That's great news for contrarians and value investors such as myself. After all, when short-term panic and capital-rich companies converge, that's when you make the greatest wealth.
As of this writing, David Moadel did not hold a position in any of the securities mentioned above.