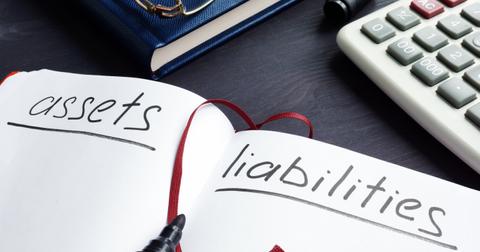 GE Debt Set to Fall by $5 Billion, Market Not Excited
By Mike Sonnenberg

Updated
Today, General Electric (GE) made two multimillion-dollar announcements. In the first, it said that it would receive $2.7 billion in net proceeds from reducing its stake in Baker Hughes (BHGE) to less than 40%.
This update occurred a day after Baker Hughes announced that General Electric and its subsidiaries were planning to sell up to 121 million class A shares in Baker Hughes.
Article continues below advertisement
GE debt to fall on the back of $5 billion bond repurchase
In the second announcement, General Electric announced tender offers for its dollar- and euro-denominated bonds. Through the tender offers, the company is looking to buy back $2.5 billion in dollar-denominated GE debt.
The company is also looking to repurchase the $2.5 billion equivalent of euro-denominated debt. The tender offers will be open until October 9, 2019. The market didn't seem that excited with the GE debt tender offers, as its stock was trading 0.4% in the red at 1:22 PM EDT.
At the same time, the S&P 500 Index (SPY) was up 0.56% while the Dow Jones (DIA) was up 0.51%. Baker Hughes (BHGE) shares were up 0.8% at 2:08 PM EDT.
Debt repurchase: What's the rationale?
Under the leadership of current CEO Larry Culp, General Electric is on a transformation path. In short, Culp wants to make GE a more-focused, less-leveraged company. The company's debt repurchase is part of its strategy to reduce its industrial net-debt-to-EBITDA ratio to 2.5x or less.
Falling interest rates also provided an incentive for the debt repurchase. Today, the European Central Bank announced a further rate cut. The Fed is expected to cut interest rates next week. With global recessionary signals flashing and demands for rate cuts rising, there could be more cuts in the future.
Article continues below advertisement
As interest rates and bond prices move in opposite directions, a fall in rates could make repurchasing these bonds more expensive. Prices of the longer-term bonds are more sensitive to interest rate changes. The fact that General Electric has given priority to long-term bond repurchases—dollar-denominated bonds maturing in 2049 and euro bonds maturing in 2037—says it all.
How will the GE debt repurchase be funded?
Apart from using the proceeds from the BHGE stake sale, General Electric could use the available cash. On June 30, the company had total cash (excluding cash with GE Capital) of $20 billion on its books.
What's next in General Electric's transformation?
With $100 billion in debt on its books, GE's transformation path is a long one. General Electric plans to evaluate the repayment of the intercompany debt to GE Capital and related third parties to make the industrial balance sheet cleaner.
However, that wouldn't really affect the net debt much, as its cash would be reduced proportionately. To truly make itself leaner, GE may have to rely on asset sales for a while. GE's third-quarter earnings are expected to look weak on the back of its transformation.