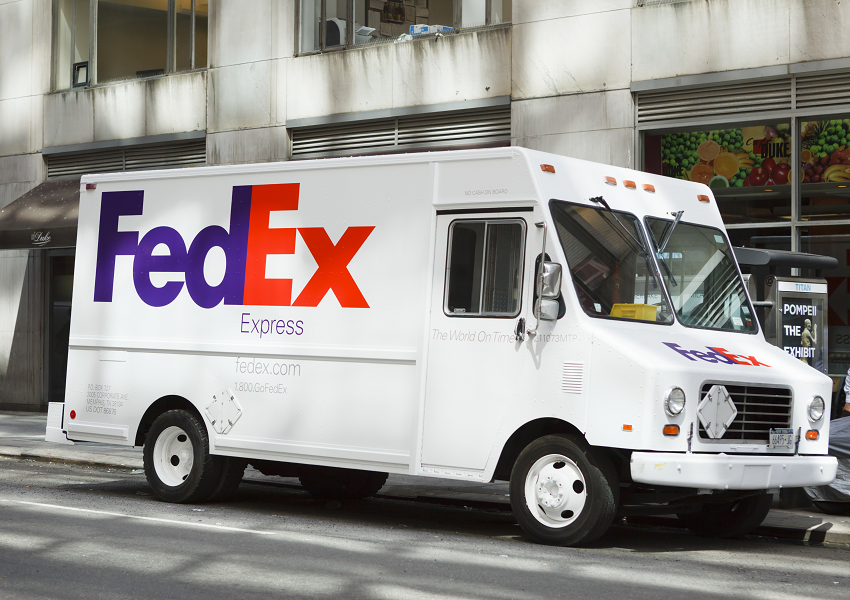 FedEx Stock: Analysts Downgrade It after Outlook Cut
FedEx (FDX) stock faced rating downgrades following its dismal first-quarter results and lower outlook for fiscal 2020. The company blamed the global economic slowdown due to the US-China trade tensions for its disappointing performance and downbeat outlook.
Article continues below advertisement
Analysts changed stance on FedEx stock
Citing concerns about growth prospects, several analysts either downgraded FedEx stock or trimmed their target price. Before the first-quarter earnings results, 68% of the 28 analysts covering FedEx stock had a bullish stance. About 25% recommended a "hold," while the remaining 7% had a bearish view on the stock.
However, analysts' perspective changed following the company's dismal performance and downbeat outlook. As of Thursday, the number of bullish analysts fell to 15 from 19 as of Monday. Currently, 54% of the 28 analysts are bullish, 39% have a neutral view, and the remaining 7% have a bearish stance.
Analysts significantly reduced the average target price on FedEx stock in the last two days. Currently, analysts' average target price is $179.52—down from $187.84 as of Monday. The consensus target price reflects a return of 19% over the next year. The major analysts that downgraded FedEx stock were:
BMO Capital downgraded FedEx to "market perform" from "outperform" and trimmed the target price by $25 to $165.
Stifel Nicolaus lowered the rating to "hold" from "buy" and cut the target price to $171 from $185.
Edward Jones and KeyBanc Capital cut their ratings to the "neutral" equivalent from the "buy" equivalent.
Morgan Stanley (MS) reaffirmed its "equal-weight" rating on FedEx but trimmed the target price by $11 to $120.
JPMorgan Chase (JPM) cut its target price to $146 from $168 and kept its "neutral" stance on FedEx stock.
UBS Group reiterated its "sell" recommendation and cut its target price to $132 from $136.
Article continues below advertisement
Why did FedEx cut the fiscal 2020 outlook?
On Tuesday, FedEx reported lower-than-expected results for the first quarter of fiscal 2020. The quarterly revenues and earnings also fell YoY (year-over-year). The company stated that the slowdown in global trade and production was the main reason behind the dismal quarterly performance.
The company expects the current global economic slowdown to continue in 2020. FedEx expects softening trade in Asia due to uncertainty about the US-China trade negotiations to have a negative impact on its international business. Also, the negative manufacturing output in Germany will likely hurt the company's European operations.
FedEx expects that not renewing two delivery contracts with Amazon (AMZN) could impact its financial results in the near term. In August, the company didn't renew its ground delivery contract for Amazon's international parcels. In June, FedEx didn't extend its domestic air-shipping deal with Amazon. Notably, Amazon accounted for 1.3% of FedEx's total revenues in fiscal 2019.
Due to these challenges, FedEx lowered its fiscal 2020 earnings outlook. The company expects its fiscal 2020 non-GAAP EPS to be between $11 and $13—down from the previous guidance of $15.52. The updated guidance range reflects a YoY decline of 16.2%–29.1%. Currently, the analysts polled by Reuters have a consensus earnings estimate of $13.18 for fiscal 2020.
We think that FedEx's increased investment toward facility upgradation and expanded service offerings could weigh on its bottom-line results in upcoming quarters. The company's mix shift to low-yielding delivery services will continue to impact its earnings in the near term.
Article continues below advertisement
Stock performance
FedEx stock fell 13% on Wednesday after the company's lower outlook. According to a Bloomberg report, the lower stock price marked the biggest single-day drop since December 2008. Following the disappointing guidance, UPS (UPS), also registered a 1.1% fall in its share price on Wednesday. The decline in FedEx stock also weighed on the iShares Transportation Average ETF (IYT). IYT fell 1.2% on Wednesday. Notably, IYT has allocated nearly 10% of its fund in FedEx stock.
FedEx is one of the most beaten-down stocks in the last 12 months. The stock has lost approximately 38% of its market value compared to the previous year. As of the closing price of $150.91 on Wednesday, the stock is trading near its 52-week low of $147.82. Moreover, the stock has fallen nearly 40% from its 52-week high of $250.95.