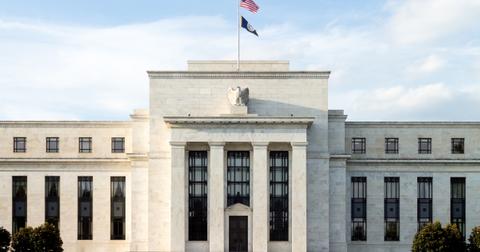 Federal Reserve Meeting: Can the Party Continue?
By Mohit Oberoi, CFA

Sep. 15 2019, Published 3:00 p.m. ET
The Federal Reserve meeting is scheduled this week. US equity markets are hovering near all-time highs on de-escalation in the US-China trade war and reasonably strong US economic data. Also, China and Europe have looked at monetary easing. President Trump frequently criticizes Fed chair Jerome Powell for not aggressively cutting rates.
Article continues below advertisement
Federal Reserve meeting
The Federal Reserve meeting is scheduled for September 17-18. At its last policy meeting in July, the Fed lowered rates by 25 basis points. However, Fed chair Jerome Powell's comments on future rate hikes scared markets.
Again, President Trump lashed out at the Fed. He called upon them to slash rates and signal the same to markets. But then, Trump was targeting the Federal Reserve and Jerome Powell is not really news. The president has let known his displeasure with Powell multiple times.
What's happening in equity markets
Outside of the Federal Reserve meeting, the US equity markets have rebounded this month. The Boeing Company (BA) and General Electric (GE) have gained 4.3% and 13.3% in September, respectively. Also, the S&P 500 (SPY) is near its all-time highs. General Electric has taken several steps to address its high leverage ratios. However, Boeing is still battling the 737 fallout.
Several factors are contributing to the markets' rise. Firstly, there has been de-escalation in the US-China trade war. Last month, US-China trade tensions scared investors. Furthermore, US economic data has been reasonably strong, prompting bears to reassess their recession fears. To add to that, there has been a wave of monetary easing in China and Europe. Trump sees other countries, especially Europe's and China's monetary easing, as a ploy to weaken their currency. He wants the Federal Reserve to follow suit.
Article continues below advertisement
Will the Fed Reserve cut rates?
Traders are putting a high probability of a 25 basis point rate cut at Federal Reserve's upcoming meeting. Having said that, they lowered their bets between Thursday and Friday. On Friday, data showed that US August retail sales were better than expected. Also, the consumer confidence index rebounded. Strong economic data lowers the probability of a Fed rate cut.
The Federal Reserve lowered rates in July. However, it blamed its decision on trade uncertainty, subdued inflation, and sagging global growth. As things stand today, the global slowdown has only gotten worse since the Fed's July meeting. As for trade-related uncertainty, things have been volatile. Last month, there was a huge escalation in the US-China trade war.
However, September has brought a new dawn. There has been some de-escalation. It almost seems like we're finally getting closer to a trade deal. But then, the Federal Reserve might still consider trade uncertainty as a potential risk in its calculations. Talking of inflation, the core inflation was strong in August.
Federal Reserve meeting could drive markets
Additionally, the Federal Reserve cannot ignore global monetary easing. The European Central Bank has lowered rates further and the Chinese central bank has also lowered the reserve ratios for banks. US monetary policy cannot be out of sync with global developments. Having said that, there have been times when the Fed's monetary policy has diverged from its peers globally.
All said, after the trade war de-escalation lifted markets last week, the baton lies with the Federal Reserve now. The Federal Reserve meeting could be the key market-moving event this week.