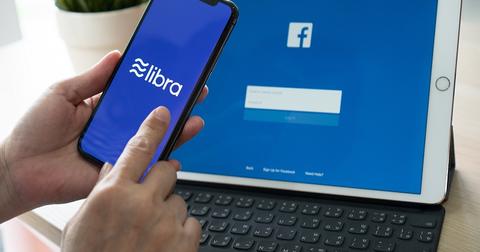 Is Facebook Redefining Libra's Role to Clear Regulatory Hurdles?
By Ruchi Gupta

Updated
Article continues below advertisement
We believe the opposition to Libra poses a risk to Facebook's dream that Libra will supercharge its advertising business and help it diversify its business outside advertising. Presently, Facebook derives almost all of its revenue from advertising. However, the company is looking for new revenue sources as the ad market becomes increasingly competitive.
Facebook previously indicated that Libra would enable it to offer an array of financial services through a new subsidiary called Calibra. But there's a problem: regulators don't seem to want Libra. So has Facebook developed a workaround to the opposition? The social media giant appears ready to narrow Libra's scope in order to get past regulatory hurdles.
Facebook's plan for a broadly used Libra appears to be evolving
Christian Catalini, a Facebook economist working on the Libra project, recently said that Libra will become "less useful for day-to-day" transactions, according to a Bloomberg report.
However, this comment appears to contradict the role Facebook laid out for Libra a few months ago. In June, Facebook detailed how Libra would be a global currency. It added that Libra would expand access to financial services for everyday folks.
"For many people around the world, even basic financial services are still out of reach: almost half of the adults in the world don't have an active bank account and those numbers are worse in developing countries….This is the challenge we're hoping to address with Calibra, a new digital wallet that you'll be able to use to save, send and spend Libra," Facebook explained.
Is Facebook trying to redefine Libra's role and scope to appease regulators and rescue its cryptocurrency project? We can only wait and see how things will play out between regulators and the Libra Association.