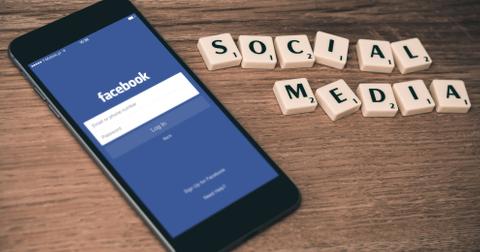 Facebook Privacy Piracy: What You Should Know
By Shankar Iyer

Updated
The EU (European Union) is keeping a close watch on US tech companies like Google (GOOGL),  Apple (AAPL), and Facebook (FB). In one case, Google and the French ministry agreed on a $1 billion tax settlement. Incidentally, Google is being punished for the past three years in a row by European regulators. (click here to read more).
Three US tech giants face EU scrutiny
Also, Apple is facing a lawsuit in Europe. The iPhone manufacturer received a notice for $13 billion in penalties in 2016. The ongoing lawsuit against Apple has grown to $14 billion, including back taxes. In addition, the social media website Facebook is also under the radar for violating user privacy.
Another uniting factor for all three companies is that their European headquarters are in Ireland. The European Competition Commissioner, Margrethe Vestager believes that the lower tax rates in Ireland do not bode well for competition among other European countries. How could these events affect Facebook's third-quarter results? Read on to find out more about Facebook.
How can these cases affect Q3 results?
Facebook is facing cases about mismanaging user data and violating data privacy norms. This includes an instance of privacy piracy. With Q3 results on the way, investors should know the facts behind the cases. After all, these factors could change the overall valuation of Facebook's shares.
FB gets revenues mainly by sponsored ad content. So, an increasing number of page views boost ad revenues. However, for such a business model, litigation on violating privacy norms can be disastrous. If users are concerned about a leak in their data, then ad revenues and company reputation might nose dive.
Data violations and fines could spell disaster for revenues
In April 2018, a survey was conducted by Ponemon Institute, a Michigan-based research group. Ponemon Institute said that consumer trust in Facebook dipped by 65%. Also, the consistent reputational risk could affect future FB projects like Libra coin. After all, how could anyone trust Facebook with a digital currency when their personal data is unsafe?
A loss in revenue isn't the only concern. There is also a possibility of substantial penalties for a data violation. In July 2019, FB was fined $5 billion after an FTC (Federal Trade Commission) probe. Penalties of such high volumes can reduce quarterly earnings. Additionally, it could also have spillover effects on net annual income.
Facebook case in Austria
In 2016, a member of the Austrian Green Party, Eva Glawischnig-Piesczek, protested unlawful comments directed towards her from a Facebook user. Glawischnig said that it is the company's responsibility to curb hate speeches on social media. Later on, regulators instructed Facebook to remove the posts. However, the court denied Glawischnig-Piescek's demands to delete other equivalent hate posts on Facebook. The court rejected the request, citing a violation of the E-commerce Directive.
In addition, the Polish non-profit organization Civil Society Drug Policy Initiative, or SIN, is another lawsuit against FB. SIN filed a similar case demanding the right to freedom of expression. SIN promoted anti-drug campaigns on its FB page. Facebook blocked the organization's accounts on its website. The SIN accounts were activated after the incident came to light. The final judgment on the matter is pending.
Facebook case in Germany
However, in an entirely different matter, the German Federal Office of Justice fined Facebook $2 million euros. The case falls under the Network Enforcement Act. FB has to send the office transparency reports every six months about complaints on unlawful content. The German justice office said that FB has been under-reporting the number of complaints.
US Facebook case
In July 2019, Facebook was also fined $5 billion by the FTC in the US. The FTC fined FB on the grounds of user privacy violations. This is Facebook's second fine from the FTC. The company was first fined for a similar act in 2012.
The $5 billion settlement is an out-of-court agreement. If a lawsuit had been filed, it could have been a major disaster for FB financials. The probe relied on Facebook's earlier claims that users could control their privacy settings. However, mobile apps could sideline these settings. Also, other app developers could retrieve user account data.
Conclusion
Most of the cases against FB happened in July. These cases could weigh down on Q3 earnings. Distressing news about user privacy could cut down on Facebook's goodwill. Also, it could reduce the time users spend on the app.
The amount and variety of lawsuits against Facebook are staggering. There's the case of Eva Glawischnig, restricting users' right to freedom of expression, the Civil Society Drug Policy initiative case, violating data privacy, the FTC case, and transferring user data from Europe to the US. Unfortunately, these things will directly affect Q3 ad revenues. In my opinion, Facebook stocks could see a gradual slump until Q3 results are released.