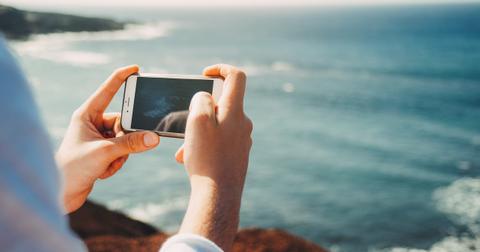 Elliott's Shake-Up Plan for AT&T Could Put Jobs at Risk
By Ambrish Shah

Updated
Yesterday, AT&T's (T) labor union urged the company to reject Elliott Management's proposal to restructure its business. The Communications Workers of America "said the hedge fund's plan would eliminate jobs, send work to low-wage contractors and harm the interests of customers and long-term investors," Reuters reports.
The report added, "Elliott Management has taken the obsession with shareholder value to an extreme, pushing proposals that in the end benefit only a small subset of shareholders—themselves." AT&T and Elliott didn't comment on the matter.
Article continues below advertisement
Elliott Management's letter to AT&T
On Monday, Elliott Management revealed that it owns about $3.2 billion in AT&T stock. Elliott sent a letter to AT&T's board of directors. In the letter, it recommended a four-step restructuring plan to enhance operational efficiency, boost the company's value, and return more capital to investors.
Elliott suggested that AT&T stock has an opportunity to grow its market value by about 65%. It added that the telecom company should consider selling its non-core operations, such as DIRECTV.
AT&T's comments and third-quarter results
At the Bank of America Merrill Lynch Media, Communications & Entertainment Conference on Wednesday, AT&T CFO John Stephens was asked about Elliott's letter. He said, "I feel strongly about the fact that management and the board feels strongly that our current strategies are the best way to create value for our shareholders and to maximize that value and we will certainly review any recommendations seriously in accordance with, in the context of our strategies."
Article continues below advertisement
At the same conference, Stephens updated investors on some trends affecting AT&T's third-quarter results. The company expects weakness in the wireless equipment segment to hurt its consolidated third-quarter revenue. It also expects to lose around 1.1 million pay-TV customers. However, the company expects its wireless service revenue to grow sequentially in the quarter. To learn more about its plans, read AT&T: Weak Q3 Results Could Weigh on Its Stock.
Stock returns
AT&T stock has surged 34.5% this year, outperforming the broader-market S&P 500, which has gained 12.0%. The telecom stock fell 0.93% yesterday and closed at $38.38. That closing price was 0.95% below its 52-week high of $38.75 on September 11, and 43.21% above its 52-week low of $26.80 on December 26, 2018. The stock has risen 14.84% in the last year. Its market cap was $280.4 billion as of yesterday.
For more, read AT&T Stock: Why Is It Falling Today? To learn about Jim Cramer's views, check out Should AT&T Be on Your Shopping List in September?