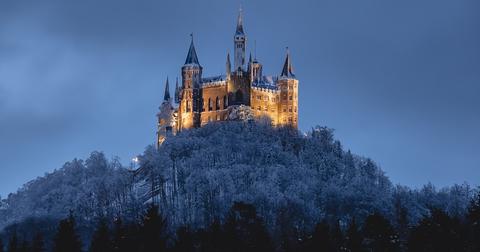 Disney+ Preorder: Disney Guiding Customers to Disney+ over Bundle?
By Ruchi Gupta

Updated
Walt Disney (DIS) has begun taking Disney+ preorders. Customers in the US and Canada can preorder Disney+ at regular prices of $6.99 per month or $69.99 per year. Disney+ comes at a steep price discount compared with Netflix (NFLX), whose basic plan costs $8.99. Netflix's most popular plan costs $12.99.
Article continues below advertisement
Disney+ preorder opens but bundle customers must wait
While Disney has opened Disney+ preorders, its bundled package, which includes Disney+, ESPN+, and Hulu, isn't available for preorder. Therefore, customers who want to purchase the bundle must wait until it launches officially. Both Disney+ and the bundle are set to launch November 12.
We believe Disney may be trying to steer customers to choose the standalone Disney+ service over the bundle. Disney's bundle plan costs $12.99 per month. That price makes the standalone Disney+ look more attractive to people who already subscribe to another video service and want to add another service while keeping costs low.
A study by The Hollywood Reporter and Morning Consult found Americans would purchase multiple video services if the combined monthly cost were $21. Therefore, for a customer already paying $12.99 per month for Netflix, adding Disney+ at $6.99 per month would be easier than adding the bundle.
Disney looks to Disney+ to turn around its fortunes
Cord-cutting is shrinking the traditional pay-TV market for big media companies. Consequently, many of these companies are launching subscription video services to compete in the more promising video streaming market. The global video streaming market, comprising subscription and ad sales, is set to grow to $124.6 billion by 2025, according to Grand View Research. The market was worth $36.6 billion last year.
In the June quarter, Disney's revenue and profit figures fell short of analysts' estimates. We believe Disney is counting on its new Disney+ service to bolster its financial performance. Disney aims to have 60 million–90 million Disney+ subscribers by 2024.
With Disney+, however, Disney is entering a rapidly crowding market dominated by Netflix. At the end of the second quarter, Netflix had over 60 million subscribers. In contrast, Hulu has about 30 million subscribers. Disney, Hulu's majority shareholder, took operational control of the business in May in a deal with co-investor Comcast.
AT&T, Dish Network, and CBS are other companies that have entered the subscription video market. Apple is set to join them soon with its Apple TV+ video service on November 1.