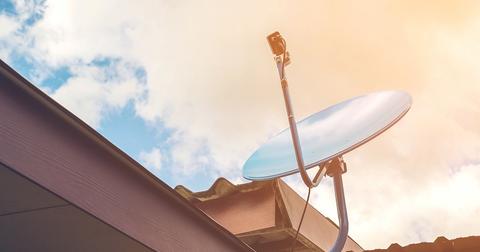 Dish Drops Altitude: Will It Help or Hurt Its TV Business?
By Ruchi Gupta

Updated
Just as August wrapped up, we learned that Dish Network (DISH) and Altitude Sports failed to reach a carriage agreement. Consequently, Altitude's regional sports channel went dark on Dish's platform. However, it was not just Dish that was unable to avert the Altitude channel blackout. Altitude's channel went dark on AT&T (T) and Comcast (CMCSA) too.
Dish points to Altitude over regional sports channel blackout
In an August 29 statement, Dish explained why it couldn't continue to carry Altitude Sports' regional sports network. Pointing to Altitude Sports for the channel blackout, Dish wrote:
"Altitude Sports is attempting to force its channel upon DISH customers, by demanding payment on a guaranteed minimum number of subscribers. The regional sports network is also asking for unreasonable rates for its channel, just as the Avalanche and Nuggets teams begin their seasons."
"We're no longer going to support the broken regional sports TV business model that seeks to have the majority of pay-TV customers pay for the few who watch," Dish's senior vice president of programming, Andy LeCuyer, noted in the company's statement.
Dish resisting carriage agreements that would increase viewers' prices
Looking at Dish's viewpoint of the events that led Dish and Altitude Sports to part ways, we see Dish continuing to resist carriage agreements that it believes would increase costs for its pay-TV customers.
Univision channels went dark on Dish for months amid a standoff over carriage fees. Dish and Univision worked out their differences and announced a deal in March. However, Dish has stopped carrying AT&T's HBO network for more than 10 months. A dispute over carriage fees has also kept HBO off Dish's platform.
Notably, Dish is in another carriage dispute with Walt Disney over its FX and National Geographic channels.
Pay-TV providers trying to survive in a shrinking market
The traditional pay-TV market is shrinking. According to eMarketer figures, 36 million American households had stopped paying for traditional pay-TV services at the end of 2018. This trend is expected to continue. By the end of 2023, over 56 million American households are expected to drop traditional pay-TV subscriptions.
Amid the shrinking pay-TV market, providers like Dish seem to be seeking survival tactics. As for Dish, these tactics appear to include trying not to hit its pay-TV customers with higher costs. However, resistance to carriage fee hikes that result in the loss of channel access, such as with Altitude and HBO, could also hurt Dish from a loss of subscribers.