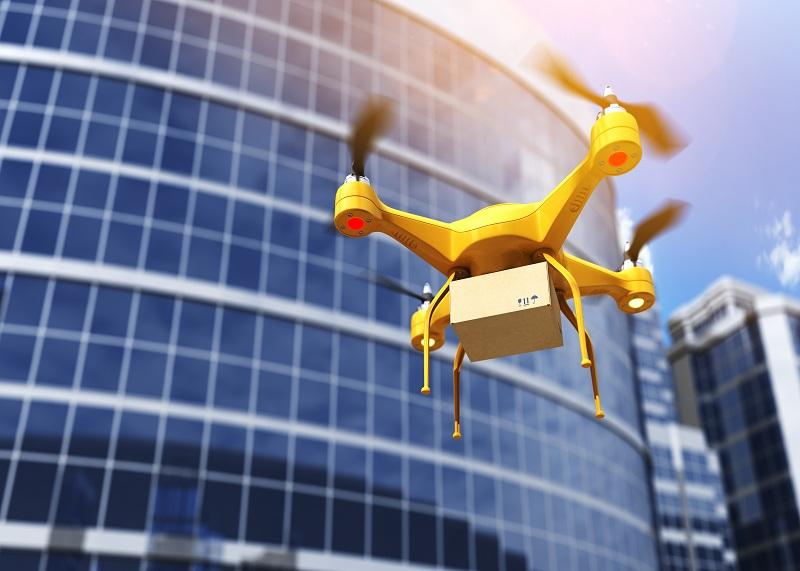 Delivery Drones: Alphabet's Wing Faulted but Future Still Bright
By Ruchi Gupta

Sep. 19 2019, Updated 1:00 p.m. ET
A review by the Australian government has found that delivery drones operating in the country's capital, Canberra, are too noisy. According to the ABC, Canberra residents' complaints about drone noise prompted the federal government to look into the problem. The government review confirmed the residents' complaints, the ABC reports.
Article continues below advertisement
Alphabet's Wing provides delivery drone services in Australia and Finland
Alphabet (GOOGL) subsidiary Wing operates delivery drones in Canberra and other parts of Australia, including Queensland. According to the ABC report, Wing has begun improving its drones to make them less noisy.
In addition to Australia, Wing has also launched its delivery drone service in Europe. Finland became Wing's first delivery drone market in Europe. Wing's drones help businesses ship items, such as coffee cups, to customers in minutes.
As more consumers embrace online shopping, the demand for express delivery is on the rise. As a result, e-commerce companies are trying to shorten the time it takes to deliver packages to customers. For example, Amazon (AMZN) has explored using drones to speed up package deliveries. Therefore, we believe Wing's delivery drone service will appeal to businesses looking to impress customers with express shipments.
Article continues below advertisement
Market opportunity for Alphabet's Wing subsidiary is huge
The future looks bright for delivery drone operators. Research and Markets estimates the global drone logistics and transportation market will be worth $11.2 billion in 2022, and grow to $29.1 billion by 2027.
Wing is part of Alphabet's Other Bets segment, a collection of small businesses. Other Bets also includes autonomous ride-hailing provider Waymo, Internet access technology provider Loon, and life science research company Verily. Presently, the segment's contribution to Alphabet's top line is negligible. In the second quarter, Other Bets generated $162 million, less than 0.5% of Alphabet's total revenue.
However, we believe Other Bets could someday be a huge contributor to Alphabet's financials, especially considering Wing's revenue opportunity in the delivery drone market. Waymo's future also looks bright. Goldman Sachs estimates the global ride-hailing market will grow to $285 billion by 2030 from $36 billion in 2017.
Through Other Bets, Alphabet hopes to reduce its overreliance on advertising. Currently, advertising contributes more than 80% of Alphabet's total revenue. However, the advertising market is becoming more competitive, raising the need for Alphabet to find new growth drivers.