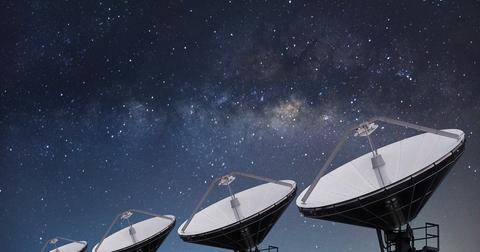 Could DIRECTV and Dish Merge if AT&T Drops It?
By Ruchi Gupta

Updated
AT&T (T) is under pressure from activist investor Elliott Management to make strategic changes that will enhance its shareholder value. According to the Wall Street Journal, Elliott has proposed that AT&T divest assets including its satellite TV business, DIRECTV.
As per the Journal, AT&T has explored selling DIRECTV as an option. According to a Fox Business report, some Wall Street analysts think a deal with Dish Network (DISH) would be the best option for AT&T to separate DIRECTV.
Article continues below advertisement
DIRECTV and Dish are competitors, as both sell satellite TV subscriptions. However, they're also in the same bind: both are losing customers because of cord cutting. In the second quarter, for instance, Dish lost 31,000 customers. DIRECTV lost 778,000 customers in the quarter. Cord cutting will continue, as eMarketer predictions show, meaning that both may continue losing customers. Perhaps joining forces will help Dish and DIRECTV better cope in the shrinking traditional pay-TV market?
Top Dish exec sees sense in merger but worries about regulatory hurdles
What is Dish saying about combining with DIRECTV? Speaking at Goldman Sachs's annual media and telecom conference, Dish founder and Chair Charlie Ergen hinted that a merger with DIRECTV would make sense, according to NBC News. However, Ergen indicated there were no current active discussions about Dish combining with DIRECTV. He also wasn't sure such a deal would win regulatory approval.
Article continues below advertisement
Dish-DIRECTV merger talks aren't new
DIRECTV was an independent company before AT&T bought it in a deal that was struck in 2014 and closed in 2015. Before that, there were reports that Dish and DIRECTV had discussed merging their operations. Perhaps Dish and DIRECTV would have merged had AT&T not come between them.
Dish has unfinished business
As we've discussed, Dish has agreed to purchase certain wireless assets from T-Mobile (TMUS) and Sprint (S). Dish will spend $5.0 billion on those wireless asset purchases. However, Dish finished the second quarter with only $1.9 billion in its cash reserve. In addition to paying for the wireless asset purchase, Dish needs to raise about $10 billion for its 5G network.
On top of these issues, there are regulatory issues. Dish has a strict deadline under its agreement with the FCC to have its 5G network up and running. The company risks penalties if it misses the deadline. Also, Dish's deal with T-Mobile and Sprint is still stuck, as some states have sued to block it. That presents another headache for Dish, as the state-led opposition could delay the launch of its wireless service. We believe that starting merger talks with DIRECTV will expose Dish to more regulatory challenges.