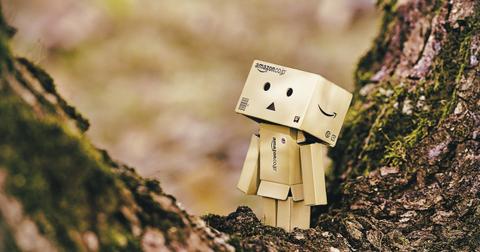 Could Amazon Face Problems with Germany's New Law?
By Shankar Iyer

Updated
In February, the German police performed a series of raids on logistics and parcel delivery contractors. The nationwide inspections showed that many contractors received wages below the minimum limit. As a result, the German Labour Ministry has proposed a new law with which it hopes to safeguard parcel delivery drivers. The law could have a direct effect on Amazon's (AMZN) business in Germany.
Germany is the company's second-largest market after the US. Amazon and its CEO, Jeff Bezos, are also on the US Senate's radar in connection with the labor complaints. In August, Bezos received letters from three US Senators seeking an explanation for the poor treatment of Amazon's parcel delivery drivers.
How could the new law in Germany be a big deal for Amazon?
Article continues below advertisement
The objective behind the law
The German government approved the preliminary draft of the law. Although it's yet to be finalized, the goal of the new regulation is to safeguard couriers and parcel delivery workers. e-Commerce businesses often outsource their delivery operations through third-party contractors. Often, third-party couriers lack social security and welfare contributions because they're not on the company payroll. Instead, they're contract workers. The new law will address issues such as minimum wage, social security measures, and proper methods for addressing grievances for these employees.
Labour Minister Hubertus Heil made stern remarks: "Wages are being pushed down and social insurance contributions are not being made and we won't put up with this any longer."
Amazon has almost 17 units in Germany. These numbers include both sorting centers and distribution units. The e-commerce company hopes to add 200 new drivers to its Munich office's payroll.
Amazon tackles delivery issues in Germany
The director of Amazon Logistics in Germany says Amazon is unaffected by the proposed legislation.
In the past, Amazon has faced negative publicity for its weak payroll management system. At times, delivery drivers didn't receive their overtime wages, and there were also cases of erroneous wage payments. So Amazon has changed its agreement with its contractors, and the payment system for delivery drivers will now be automated. Contractors have been told to use time-tracking software and payroll software.
Article continues below advertisement
The head of Amazon in Germany has clarified that the company has instructed its entire chain of contractors in the region to comply with and adhere to these legal guidelines. Companies such as DHL and DHD make a significant portion of Amazon's product deliveries in Germany. However, Amazon also extends contracts to small- and medium-sized logistics companies.
The German director of Amazon Logistics also said the company would start new delivery centers in the region, mainly to keep up with increasing market demand. Furthermore, Amazon will be hiring new couriers and drivers on its payroll. A higher head count in the logistics department is essential for upholding its one-day delivery assurance.
Is Jeff Bezos a model employer or just a shrewd businessman?
Amazon has been facing a similar set of woes back in the US. CEO Jeff Bezos is under scrutiny for Amazon's poor treatment of its delivery personnel. What are the odds of the e-commerce giant facing the same situation in its two top markets?
There are other notable instances in which Amazon employees have complained about excessive work pressure. News has also recently emerged that Bezos axed the medical benefits of almost 2,000 part-time employees with Whole Foods.
In contrast, Bezos has also been promoting robotics in Nashville Public schools.
In times like these, it's hard to know whether Bezos is a model employer or not.