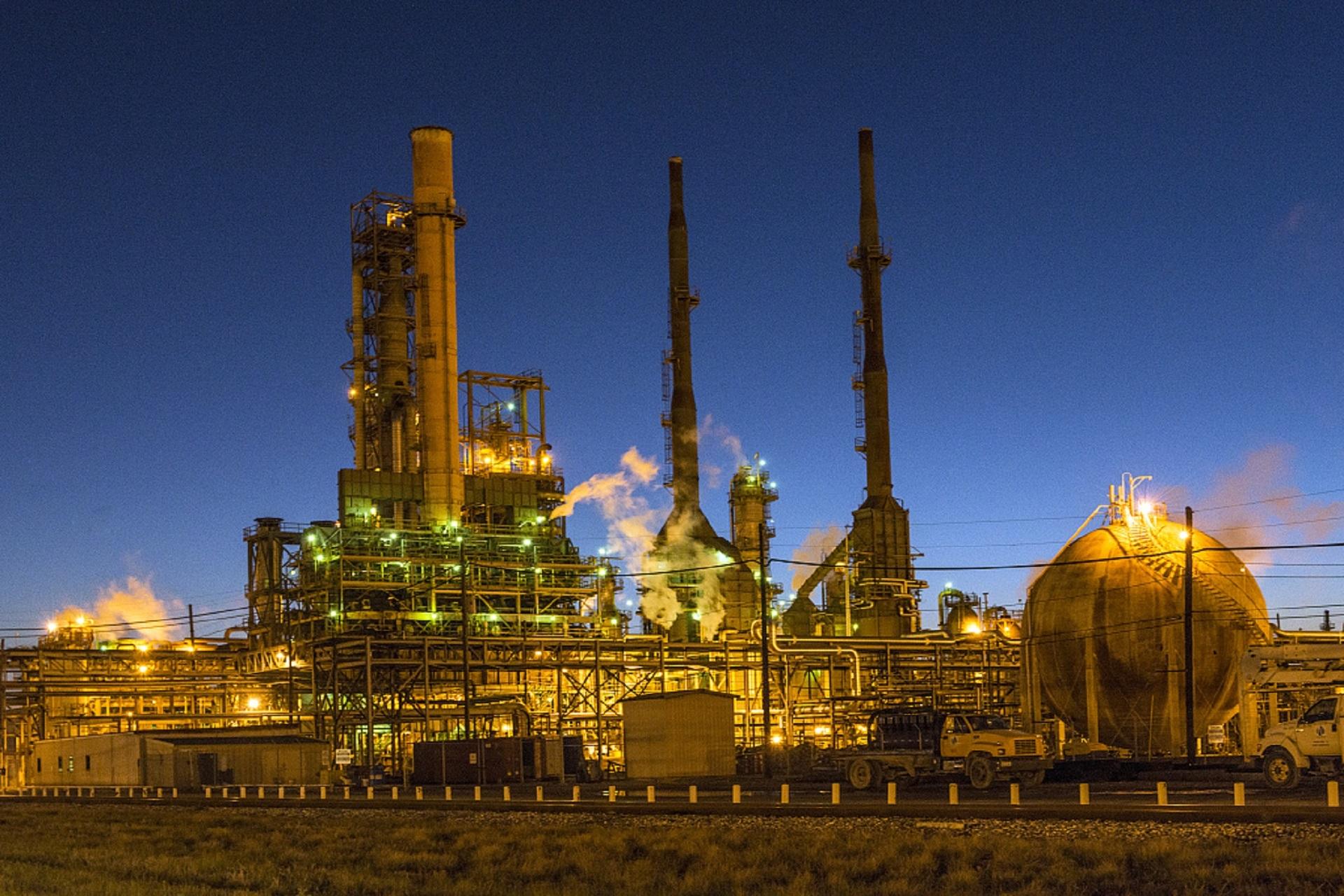 Citigroup Raises Price Targets on Refiners MPC, PSX
By Maitali Ramkumar

Sep. 10 2019, Updated 5:15 p.m. ET
According to Thomson-Reuters, Citigroup raised its price targets on refiners Marathon Petroleum (MPC) and Phillips 66 (PSX) today. The firm raised its price target on Marathon Petroleum stock from $58 to $60. Also, Citigroup increased its target on Phillips 66 stock from $110 to $120.
Wall Street analysts' mean price targets on refiners MPC and PSX stand at $78 and $119, which reflect 45% and 16% upside potential, respectively.
Article continues below advertisement
Refiners' stock movement
Citigroup typically raises refiners' price targets when the stocks have posted mixed performances. In the current quarter, Marathon Petroleum stock fell 4.1%, but Phillips 66 stock rose 9.2%. Similarly, Valero Energy (VLO) stock fell 7.3%, but HollyFrontier (HFC) stock rose 9.0%.
Refiners have been affected by second-quarter earnings, weaker markets, and volatile cracks and spread conditions. In the second quarter, Valero's earnings surpassed its estimate, but the stock declined. However, HollyFrontier's earnings rose, boosting its stock.
Marathon Petroleum's growth trajectory
Marathon Petroleum is progressing steadily on its growth trajectory. The company has seen a sharp surge in its revenues and earnings with the consolidation of Andeavor. This consolidation also resulted in an increase in Marathon Petroleum's refining capacities, a rise in its midstream asset base, and an expansion of its retail network.
The dynamics across the value chain are expected to create massive synergies and profits for the company. Wall Street analysts expect refiner MPC's earnings to grow 73% in 2020.
With Andeavor's refineries, Marathon Petroleum has greater flexibility to refine sweet or sour crude in its system. Plus, the company can use its pipeline network to refine discounted Canadian crude oil, Permian oil, and Bakken oil.
Article continues below advertisement
The company combined its MPLX and Andeavor Logistics assets to build a value chain from the Permian Basin to the US Gulf Coast. With Andeavor's retail assets, MPC's retail network is penetrating across the US. As a result, the company can use this integrated network to take advantage of volatile business conditions.
Refiner Marathon Petroleum is also spending on its organic growth. In the second quarter, MPC's capex (capital expenditure) rose 53% YoY to $1.4 billion due to the integration of Andeavor.
The company incurred $0.8 billion in its Midstream segment and $0.4 billion in the Refining segment. To learn more about its recent growth updates, please read Why MPC Stock Fell despite Earnings Beat?
Phillips 66's integrated earnings model
In addition to its refining segment, Phillips 66 (PSX) also earns from its midstream, chemicals, and marketing segments. The company's earnings model partially shields its earnings from refining segment volatility.
Its refining segment earnings have fluctuated from a quarterly loss to over $2 billion in quarterly profits in the past four quarters. However, PSX's combined midstream, chemicals, and marketing earnings have been strongly rangebound.
In the past four quarters, these segments combined have contributed $748 million–$1.153 billion to the company's total earnings on a quarterly basis. Plus, these segments contributed to the company's total earnings during the period of lower refining earnings. Overall, refiner Phillips 66 has successfully built a diversified earnings model.
Phillips 66 aims to strengthen its diversified earnings model by expanding its midstream segment and modernizing its refining segment. Phillips 66's adjusted capex stood at $631 million in the second quarter, $359 million of which was in the midstream segment.
For more, please read Phillips 66 Stock Rose Due to Higher Q2 Earnings. Wall Street analysts expect PSX's earnings to grow 33% in 2020.