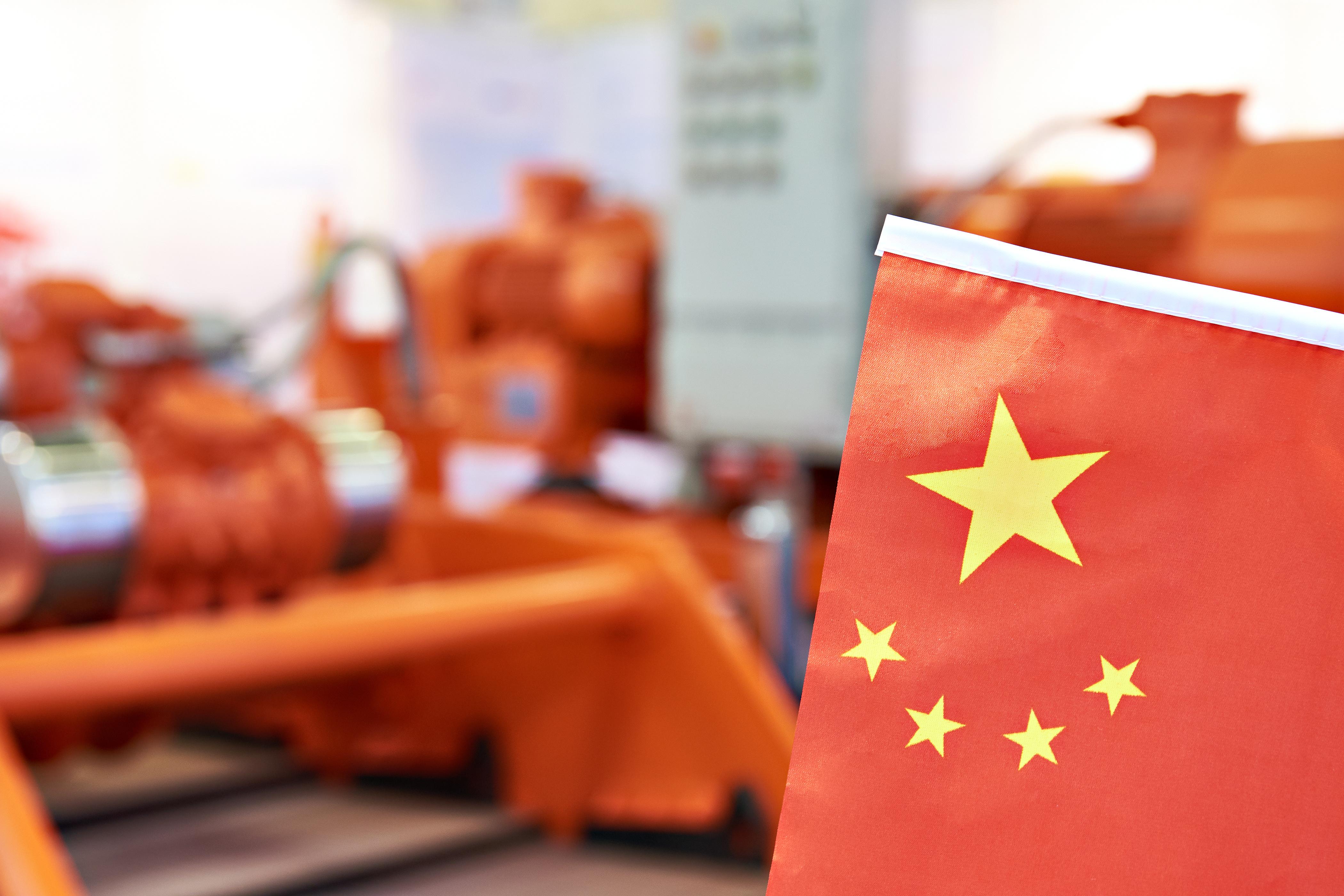 China's PMIs Diverge: What's Really Happening?
China's August manufacturing PMIs have diverged. While Caixin/Markit data shows expansion, the official PMI shows contraction has continued.
China's economic slowdown has been further aggravated by the trade war. New US tariffs have kicked in this month, but the countries are expected to hold talks.
The iShares China Large-Cap ETF has risen just slightly this year. Meanwhile, Alibaba and JD.com are sitting on handsome year-to-date gains.
Official survey data put China's August manufacturing PMI at 49.5 versus 49.7 in July, worse than expected. A PMI below 50, where it has been for four months straight, signals a contraction.
However, the Caixin/Markit survey put China's August manufacturing PMI at 50.4, up from 49.9 in July. Reuters-polled analysts expected China's PMI to fall to 48.8 in August. However, in addition to beating expectations, it rose above 50, signaling expansion in China's manufacturing activity. Caixin/Markit's July PMI data was also better than expected.
Article continues below advertisement
Why China's PMIs have diverged
China's PMIs have diverged before. To understand why, we should look at how the two PMI surveys are conducted. China's official PMI survey mainly focuses on large, state-owned enterprises. Meanwhile, the Caixin/Markit survey is based on small and medium private enterprises.
Although the Caixin/Markit survey showed expansion, the data has failed to build investor confidence. In its report, Caixin said, "overall
demand didn't improve, and foreign demand declined notably, leading product inventories to grow." It added, "China's economy showed signs of a short-term recovery, but downward pressure remains a long-term problem."
Analysis
In our view, a month of expansion in China's PMI does little to reassure investors. Broadly, industrial inflation, industrial profits, retail sales, and fixed asset investments have moderated in growth. However, while China's retail sales growth has slowed, its e-commerce sector is still growing quickly.
This growth has helped companies such as Alibaba (BABA) and JD.com (JD), whose stocks have risen 27.7% and 45.7% respectively, this year. Meanwhile, the iShares China Large-Cap ETF (FXI) has risen just 1.1%. Notably, several US companies are planning to diversify their supply lines from China.