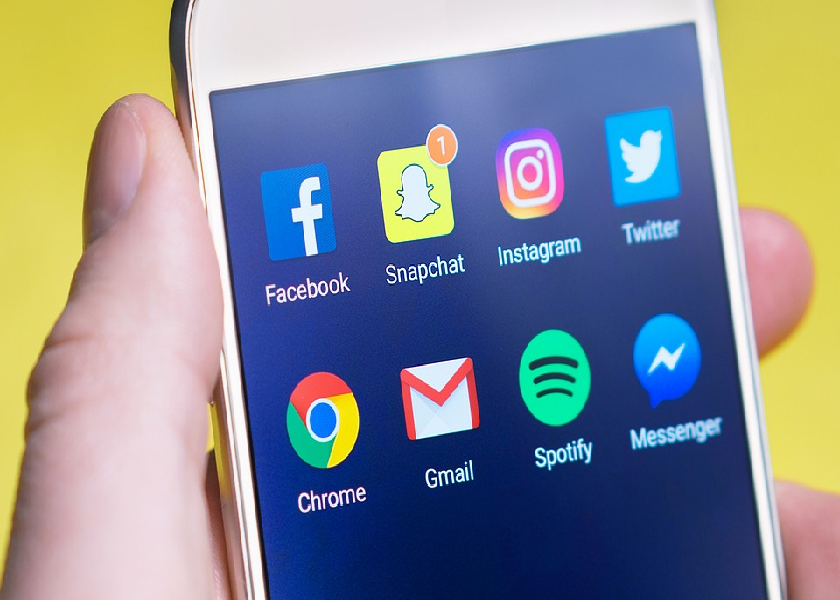 Can Snap Stock Meet Cramer's Expectations?
By Sophia Nicholson

Nov. 20 2020, Updated 3:47 p.m. ET
Snap (SNAP) stock's performance has been unimpressive this month. As of Friday, the stock had gained only 1.2% month-to-date. It fell 5.8% that day and closed at $16.02. The stock was trading more than 230% above its 52-week low of $4.82 reached on December 21, 2018, and 12.7% below its 52-week high of $18.36 on July 26 after its Q2 earnings release.
Year-to-date, Snap stock has gained 190.7%. It has beaten Facebook's (FB) and Twitter's (TWTR) gains of 35.1% and 43.9%, respectively, and the S&P 500's 19.9% gain. On Friday, Facebook stock fell 1.67% and closed at $177.10, while Twitter stock dropped 2.57% to $41.35. Snap's, Facebook's, and Twitter's market caps are $22.1 billion, $505.3 billion, and $31.9 billion, respectively.
This month, CNBC's Mad Money host Jim Cramer said Snap stock could reach $18–$19 if it reports another good quarter. Could the stock reach that target? What could drive the stock?
Article continues below advertisement
Snap stock could rally on these growth drivers
Snap's user base is growing rapidly, supporting the company's revenue. In the company's last reported quarter, its user base growth boosted revenue by 48% YoY (year-over-year). Snap added 13 million DAUs (daily active users), compared with 4 million in the first quarter. Users seem to have appreciated Snap's updated app. In the second quarter, Snapchat was the second-most installed app in the US, and Snap's downloads rose 18% YoY to around 10 million.
Snapchat's DAU count is reportedly growing faster than other social media apps'. This quarter, Snapchat's Android DAU count has risen around 3.2%. Meanwhile, rival Pinterest's (PINS) DAU count has grown 2%, and Facebook's and Instagram's have grown just 0.5%.
Snap's user growth could be attributed to its growing popularity among younger Millennials. The company's partnership with Spotify and focus on AR (augmented reality) technology are also boosting user engagement. In August, Snap announced plans to raise around $1.1 billion to fund AR projects. The company's launch of its Spectacles 3 smart glasses was another step in the fast-growing AR space.
Snap is also gaining ad revenue from its mobile gaming business. Evercore ISI estimates Snap could achieve gaming revenue of about $350 million in the next two years. Snap is also focusing on original programming through its new lineup of Snap Originals, set to be launched this fall on Snapchat's Discover page.
Article continues below advertisement
Analysts optimistic on Snap stock
The company's user base growth has drawn many analysts' attention and boosted investors' confidence. Last week, Guggenheim analyst Michael Morris upgraded Snap's rating to "buy" from "neutral." Then, on September 17, Susquehanna analyst Shyam Patil upgraded Snap's price target to $18 and changed his bearish rating to "neutral." On September 3, Evercore analyst Kevin Rippey upgraded Snap stock to "outperform" and raised its price target to $20. Rippey was optimistic about the company's efforts to expand in mobile gaming.
Of the 40 analysts covering Snap, 12 suggest "buy," 24 suggest "hold," and five suggest "sell." Their average 12-month target price of $17.13 for the stock implies a 6.5% upside.
Snap's outlook
Snap's user base and revenue growth may have continued in the third quarter, for which its results are expected in late October. In Q3, Snap expects its DAU count to grow YoY to 205 million–207 million from 186 million, and its revenue to grow to $410 million–$435 million.
In the third quarter, analysts expect Snap's revenue to grow 45.9% YoY, outpacing last year's growth of 43.2%. However, they forecast its revenue growth slowing from 43.7% YoY in 2019 to 34.2% YoY in 2020.
Competitive pressure, mainly from Facebook, could impact Snap's user base. Facebook has a strong user base, and its strategy of cloning Snap's features has dented Snap's user count. Snap also competes with Facebook in mobile gaming. In the second quarter, Facebook's DAU count grew 8% YoY to 1.59 billion.
Despite this competition, we believe Snap stock has growth potential. Thanks to its new technology and products, it could meet Cramer's expectations.