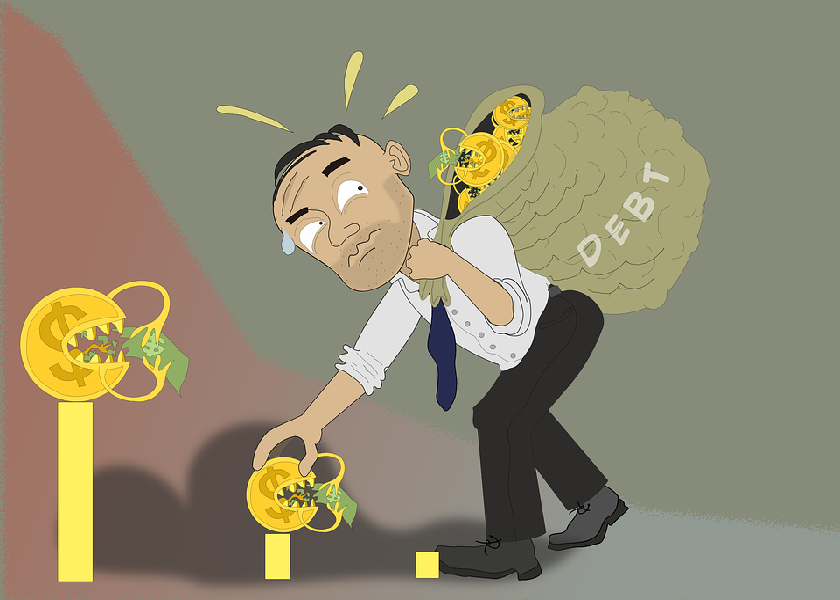 Can Broadcom's Stock Offering Reduce Its Debt Burden?
By Sophia Nicholson

Sep. 25 2019, Updated 2:14 p.m. ET
Yesterday, Broadcom (AVGO) stock fell 1.1% and closed at $282.31, with a $111.9 billion market cap. It then fell 2.70% in after-hours trading after the chipmaker announced a convertible stock offering. Similarly, e-commerce retailer Shopify also saw its stock fall after it announced a secondary stock offering on September 16.
Initially, Broadcom had planned to offer $3 billion in Series A mandatory convertible preferred stock, and the option to buy additional shares worth $450 million in case of overallotments. However, the company later raised its public stock offering to about $3.2 billion at an annual rate of 8%. It is now offering 3.25 million shares at $1,000 each. In case of overallotments, net proceeds from the offering would be approximately $3.7 billion. Broadcom expects to close the stock offering on September 30, and hopes to use the net proceeds to repay debt.
Article continues below advertisement
Broadcom has high debt
Broadcom's back-to-back acquisitions to diversify sales have made its debt high. Last year, Broadcom purchased software company CA Technologies for $19 billion. And last month, Broadcom agreed to acquire Symantec's (SYMC) enterprise unit for $10.7 billion, after failing to acquire Symantec entirely. The deal is expected to close by the end of January.
Although Broadcom's acquisition of Symantec's enterprise business could boost its incremental revenue and cost synergies, it will grow its debt burden. Broadcom plans to fund the acquisition with new pre-payable unsecured bank debt.
After the acquisition announcement, Moody's Investors Service reviewed Broadcom's ratings for a downgrade. The credit rating agency believes the Symantec enterprise security acquisition will raise Broadcom's leverage.
Between November 4, 2018, and the end of fiscal 2019's third quarter (ended in August), Broadcom's long-term debt rose to $34.0 billion from $17.5 billion. In March, Broadcom guided for its long-term debt increasing to $37 billion in fiscal 2019. At the end of the third quarter, Broadcom's operating cash flow and free cash flow stood at $2.42 billion and $2.31 billion, respectively. Its capital expenditure was $112 million in Q3.
Article continues below advertisement
Broadcom pays dividends and buys back shares
Notably, Broadcom remains committed to paying 50.0% of its free cash flow to shareholders as dividends. During the third quarter, the company returned over $2 billion to shareholders in the form of cash dividends and share repurchases. Broadcom paid a quarterly dividend of $2.65 per share, and repurchased 3.5 million shares for $977 million in Q3. Because of its high debt, Broadcom might curtail its share repurchase program and divert its cash flow toward debt repayment.
Share buybacks have been driving Broadcom's earnings. In the third quarter, Broadcom's EPS rose 3.6% YoY (year-over-year) to $5.13, driven by its wider gross margin and share buybacks. Whereas its EPS beat analysts' Q3 estimate, its revenue missed it and stayed soft at $5.52 billion. In fiscal 2019, Broadcom expects revenue of $22.5 billion. Analysts also expect Broadcom's YoY sales growth to slow in fiscal 2020, from 8.1% in fiscal 2019 to 4.6%.
Article continues below advertisement
The trade war's impact on Broadcom stock
Broadcom is cautious amid looming trade war fears. Microchip demand has fallen, and Broadcom also doesn't expect it to improve in the near term.
The US-China trade war has also hurt Broadcom. Most of its chip sales are in China. Huawei also accounted for about $900 million of Broadcom's sales last year. Furthermore, trade tensions prompted Donald Trump to block Broadcom's massive acquisition of Qualcomm (QCOM) in March.
Broadcom stock has underperformed most semiconductor peers and broader markets. This year, the stock has returned only 12.0%, while chipmakers Advanced Micro Devices (AMD), Micron (MU), Qualcomm, NVIDIA (NVDA), and Marvell Technology (MRVL) have returned 59.9%, 52.9%, 34.9%, 29.5%, and 50.6%. Intel (INTC) has risen just 8.2%. The S&P 500 and the VanEck Vectors Semiconductor ETF (SMH) have surged about 18.3% and 35.4% year-to-date.