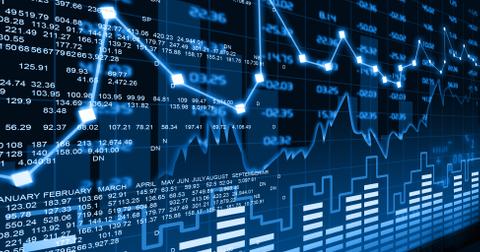 Can AMD Keep Rallying after Years of Outperformance?
By Puja Tayal

Updated
Advanced Micro Devices (AMD) has made history not only in the CPU (central processing unit) market but also in the stock market. The company's stock has risen 1,600% in the last four years, of which it's provided positive returns in three.
The stock rose 295% in 2016, 80% in 2018, and 50% in 2019 YTD (year-to-date). All those who picked AMD up early have pocketed significant gains and are still in the money even though it's down 7% in September.
Article continues below advertisement
If we look at AMD's multiyear rally, we'll find that its rate of growth has slowed. Despite this, it's among the top 20 best-performing stocks in the S&P 500 Index. AMD outperformed NVIDIA (NVDA) and Intel (INTC) in 2016, 2018, and 2019 YTD. To achieve growth as strong as 1,600%, AMD has left no stone unturned.
According to many analysts, AMD has been firing on all cylinders. It's moved ahead in all its end markets: PCs, server CPUs, and GPUs (graphics processing unit). Next year, it will fire on another cylinder in the game console market.
Why is AMD stock rising?
If we take a closer look at AMD's rally, we'll find that it points to one thing: market share gain. AMD's market share gain has been driven by its timely launch of new competing products and the resulting impact on its earnings. AMD stock has also benefited from negative news on Intel, as the two operate in an oligopoly market where one's loss is the other's gain.
AMD's desktop CPU market share has doubled since the start of 2017 given the launch of Ryzen. The company is currently on its third-generation Ryzen desktop CPU built on the 7 nm (nanometer) node. Its mobile CPU market share has almost doubled since the start of 2018. It's also currently on its second-generation 12 nm Ryzen Mobile CPU. Its server CPU market share has tripled since the start of 2018 driven by its launch of EPYC in 2017. However, its market adoption took a year. The company is currently on its second-generation 7 nm EPYC CPU.
Beyond CPUs, AMD also increased its GPU market share from 22.8% in the first quarter of 2016 to 32.1% in the second quarter of 2019. AMD's GPU market share growth has been slow, as NVIDIA's GPUs remain unbeatable in terms of their performance.
Article continues below advertisement
From 2016 to 2019, AMD is expected to increase its revenue by 87% from $4.3 billion to $8 billion—higher than Intel's and NVIDIA's 17% and 62%, respectively. In fact, AMD is among the few semiconductor companies that expect their 2019 revenues to rise. It expects a jump of 8% YoY (year-over-year). Intel and NVIDIA expect their 2019 revenues to fall 1.8% and 4.7%, respectively.
Important events
To prove that AMD stock is influenced by product launches, earnings figures, and Intel news, let's take a look at some related events.
AMD started 2019 with the announcement of its 7 nm products at CES 2019. This announcement sent its stock up 8% on January 8. The stock then rose 9% on January 30 after the company reported strong guidance for 2019. It rose another 6% on March 19 when a new hardware security flaw called "Spoiler" was discovered only in Intel x86 CPUs.
Article continues below advertisement
Will AMD keep rising?
From its current price of above $28, AMD has the potential to grow 15% to $33 in the next two months. The company will release its third-quarter earnings results at the end of October and launch its flagship Ryzen desktop CPUs, 3950X and Threadripper, in November. Both events should boost AMD stock by the high single digits. It's the right time to buy the stock as long as it trades below $30. Beyond $30, it's not advisable to buy.
Looking at a longer timeframe, AMD's rally could continue for another year as long as it succeeds in gaining market share from Intel and NVIDIA. Its rivals are expected to pick up by launching competitive products in late 2020. At that time, AMD can't rely on market share alone. It will have to broaden its horizons and pursue future opportunities in AI, autonomous driving, and ray tracing. AMD CEO Lisa Su has discussed her strategy to tap AI and ray-tracing opportunities in the future.
Puja Tayal does not own AMD shares.