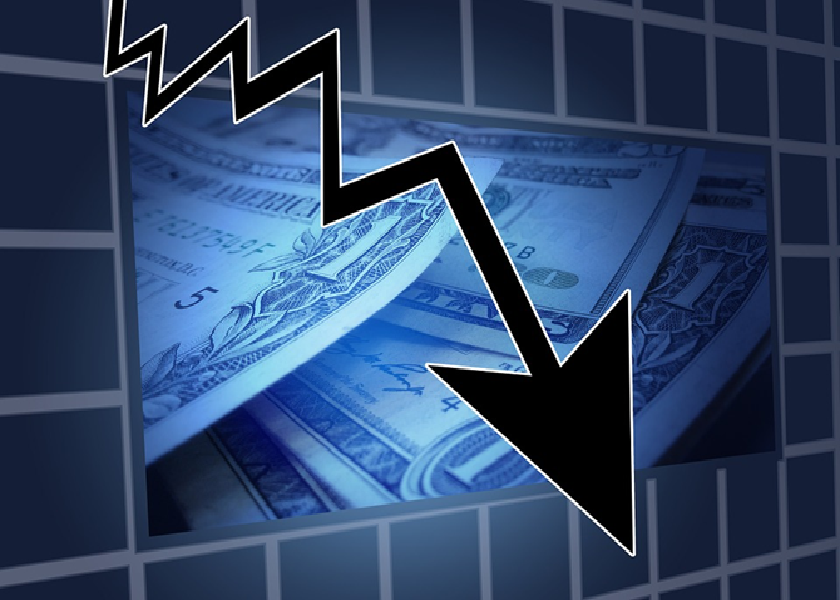 Broadcom Stock: Why Is It Falling Today?
Broadcom (AVGO) stock hasn't been a great performer compared to its semiconductor peers this year.
Article continues below advertisement
Broadcom's stock price movement
The stock has returned 6.3% in September and only 19.3% YTD (year-to-date). In comparison, Advanced Micro Devices (AMD) has returned around 63.7% as of Thursday. Other semiconductor stocks including Micron (MU), Qualcomm (QCOM), NVIDIA (NVDA), and Intel (INTC) have returned 58.9%, 41.9%, 38.3%, 18.2%, and 15.1% this year. The S&P 500 and the VanEck Vectors Semiconductor ETF (SMH) have risen about 20.1% and 39.8% YTD.
The stock rose 0.86% on Thursday and closed at $300.58. At this price, Broadcom's market capitalization was $119.65 billion. Broadcom stock has fallen more than 4% during the trading session on Friday as of 10:57 AM ET.
Broadcom's stance on the global semiconductor market
On Thursday, Broadcom reportedly maintained a cautious stance on the global semiconductor market. The company thinks that the demand for microchips is already at low levels. Broadcom doesn't see an improvement. The company isn't sure about a recovery in the near term. According to Gartner's forecast, global semiconductor revenues will likely fall 9.6% YoY to $429 billion this year.
The company thinks that the threat of a looming trade war pressurized the whole semiconductor industry. All of the chipmakers are sensitive to the US-China trade war. China contributes the most to chipmakers' revenue generation. Chip stocks, including Qualcomm, Micron, and Broadcom, generated more than 50% of their revenues from China in 2018. Intel made around 26.6% of its revenues from China in 2018. Broadcom supplies about half of the chips to China that are used in electronic devices and sold globally.
Article continues below advertisement
Huawei is also one of the chipmakers' crucial customers. The trade restrictions with Huawei dented chip stock sales. According to Reuters, Qualcomm, Micron, and Intel generated $11 billion in revenues from selling components to Huawei in 2018. Huawei accounted for about $900 million of Broadcom's sales in 2018. The escalating trade war forced President Trump to block Broadcom's acquisition of Qualcomm in March—the company's biggest technology acquisition.
Broadcom wants to diversify amid sluggish sales
Amid a choppy chip demand environment, Broadcom wants to diversify its sales. Last year, the company purchased CA Technologies for $19 billion. The company gained consistent revenues. Recently, Broadcom made an acquisition offer for Symantec's (SYMC) enterprise unit. Earlier, the company intended to acquire Symantec's whole cybersecurity firm. However, Broadcom couldn't complete the deal. Symantec's enterprise unit acquisition will likely add an incremental annual revenue run rate of more than $2 billion. The enterprise unit deal is expected to generate cost synergies of $1 billion in the first year after the acquisition. The $10.7 billion deal will likely close by the end of January.
Article continues below advertisement
On Thursday, Broadcom reported better-than-expected third-quarter results for the quarter ending August 4. Broadcom's third-quarter adjusted EPS of $5.16 beat analysts' estimates of $5.13 per share. Although the company's earnings grew 3.6% YoY in the third quarter, they fell around 1% from the previous quarter. The higher gross margin and share buybacks drove the earnings growth. The gross margin expanded by 370 basis points in the third quarter. The company also spent $977 million on share repurchases.
Broadcom's total revenues rose around 9% YoY to $5.52 billion in the third quarter. The revenues remained soft from the previous two quarters. The company's revenues didn't beat analysts' average estimate of $5.54 billion. The revenue from Broadcom's semiconductor solutions segment also fell about 5% YoY to $4.35 billion in the third quarter.
Broadcom expects its fiscal 2019 revenues to be $22.5 billion, which the company lowered in the second quarter. Analysts expect the company's fiscal 2019 sales to increase 8.1% YoY and fiscal 2020 sales to increase 4.6% YoY.
Article continues below advertisement
Analysts' recommendations on Broadcom stock
Overall, analysts favor a "buy" rating on Broadcom. Among the 31 analysts, 21 recommend a "buy" rating on the stock. As of Friday, only ten analysts recommend a "hold" rating. None of the analysts gave Broadcom stock a "sell" rating.
Currently, analysts have a 12-month target price of $314.25 on the stock. On Thursday, the stock was trading at a discount of 4.4% to analysts' 12-month target price. Broadcom's median target price is $317.50.
Technical levels
Broadcom's 14-day RSI (relative strength index) score is 63.64, which indicates that investors are near "overbuying" the stock. Notably, an RSI reading above 70 indicates that a stock is in "overbought" territory.
On Thursday, Broadcom stock closed near its Bollinger Band upper range level of $301.30. The value indicates that the stock is overbought at the current level.
We think that investors should wait and watch Broadcom and other semiconductor stocks until there's a trade deal. A delay in Chinese tariffs should benefit chipmakers. Any trade war truce would increase the hope that President Trump might lift the trading ban on Huawei. However, these events won't happen quickly.