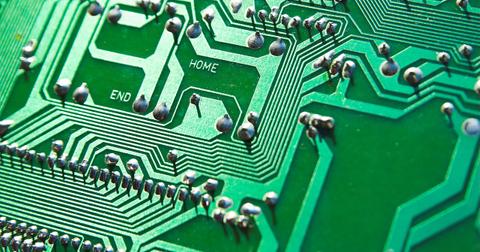 Broadcom Stock a Good Bet for Long-Term Investors
By Puja Tayal

Updated
Broadcom (AVGO) stock soared 5.4% in the first 10 days of September ahead of its third quarter of fiscal 2019 earnings. The company plans to release its earnings today after the market closes. The stock soared as the US-China trade war show signs of easing. This development spread positive momentum in the stock market.
So far this month, the VanEck Vectors Semiconductor ETF (SMH) and the SPDR S&P 500 ETF Trust (SPY) have risen 6.4% and 3%, respectively. Broadcom stock also benefited from the release of Apple's (AAPL) iPhone 11 models, which use several Broadcom components.
As Broadcom is a large-cap stock with high analyst coverage, its stock price reflects the recent changes in the company's outlook. The stock has underperformed the industry, market, peers, and customers.
Broadcom stock has risen 17.5% YTD (year-to-date), underperforming SPY, SMH, Qualcomm, Symantec (SYMC), Texas Instruments, and Apple. Broadcom's strong fundamentals drove its high leverage and the escalating China trade war limited its upside.
Broadcom's strength is its strong fundamentals
Broadcom shows steady growth due to its strong fundamentals and successful mergers and acquisitions (or M&A). The company's CEO, Hock Tan, has been operating the company as a private equity fund, as he acquires distressed companies that are market leaders and have high cash flows.
Tan restructures these companies by selling non-core assets and strengthening the core business. Broadcom restructured CA Technologies' business model from a perpetual licensing model to a fully rateable subscription model that's subject to renewal at specific intervals.
Broadcom's M&A strategy has helped it steadily increase its revenue, profit margins, and cash flows. These events have occurred in the last five years (from fiscal 2015 to fiscal 2019):
The company's revenue increased from $7 billion to $22.5 billion.
The operating margin rose from 42.9% to 51%.
The company's operating cash flow increased from $2.3 billion to $10.5 billion.
Its dividend increased from $0.40 to $2.65.
The above growth is reflected in Broadcom's stock price, which rose from $85 in October 2014 to $298 at present. The company's historical data shows that the stock generates strong returns to investors through long-term dividend and capital appreciation.
Broadcom's weakness is its high leverage
Broadcom's strong growth through acquisitions comes at a price—its massive debt. The company's balance sheet is highly leveraged with $37.5 billion in long-term debt and $5.3 billion in cash reserves through May 3. This high debt resulted from its billions of dollars in acquisitions in the last five years.
In its earnings for the second quarter of fiscal 2019, Broadcom CFO Tom Krause said, "… we remain focused on completing a total of $8 billion of share repurchases and eliminations in fiscal 2019." He made this statement before Broadcom announced its acquisition of Symantec's Enterprise Security business for $10.7 billion in August. Broadcom plans to fund this acquisition with additional debt, putting its leverage ratio at dangerously high levels.
Broadcom's current financial leverage ratio has reached 3.2x, which is above Moody's preferred ratio of 3.0x. The last time the chipmaker's leverage ratio crossed the 3.0 mark was in fiscal 2014.
At that time, the company stopped its stock buyback program and channelized all its FCF (free cash flow) after dividends to debt repayment. In just one year, the company has reduced its leverage ratio from 3.23x in fiscal 2014 to 2.25x in fiscal 2015. It restarted its stock buyback in fiscal 2018.
In its August 8 press release about the Symantec Enterprise Security business acquisition, Broadcom stated that it would continue to pay 50% of its FCF as dividends and use the remaining cash to repay debt. The firm expects to earn free cash flow of around $11 billion in fiscal 2019. The addition of Symantec's Enterprise Security business should increase Broadcom's FCF in fiscal 2020 and beyond.
Broadcom stock is sensitive to the US-China trade war
Broadcom earns 50% of its revenues from China. One of its key customers is China's Huawei, which purchases networking products such as switches. However, the US banned shipments to Huawei on May 15.
Moreover, both the United States and China raised tariffs on each others' imports, making goods more expensive. This trade war has slowed overall economic demand, especially in China, and has piled up inventory in the supply chain. Taking these factors into consideration, Broadcom cut its revenue guidance for fiscal 2019 by $2 billion to $22.5 billion in June.
Although the US has eased the ban on Huawei, the aftershocks of the ban reduced the reliability of US chip suppliers. So, Huawei reduced its dependence on US chip suppliers and searched for alternatives elsewhere.
Huawei is still buying some of its requirements from US chip suppliers, but it has reduced the order volume. In today's earnings report, Broadcom should shed some light on how the current state of the trade war is impacting its orders.
Broadcom stock in a technical uptrend
If we look at Broadcom's stock price momentum, it's displaying overall upward long-term movement. Its MA (moving average) takes the average of a stock's price over a certain period and shows a smooth trend line that excludes strong peaks and troughs.
Broadcom stock's 200-day MA has been growing steadily. Its 200-day MA rose 17.8% YTD, which is in line with its stock price rise of 17.5%. While its overall stock momentum is in an uptrend, there were five brief instances when the stock fell below its 200-day MA and three instances where it rose above the $300 mark. The three instances of AVGO stock rising above the $300 mark occurred when the China trade war tensions showed signs of easing.
Can Broadcom stock cross the $300 mark?
The above technical trend indicates that Broadcom stock has the potential to cross the $300 mark provided there are no further escalations in the US-China trade war. Wall Street analysts have a consensus price target of $315. These analysts are divided over the stock, with 60% giving a "buy" recommendation and 40% giving a "hold" recommendation.
In our view, Broadcom stock is not a good buy at the current price of $298. However, investors who already have a position in the stock should hold it, as it gives a strong dividend and has the potential to grow in the mid-single digits.