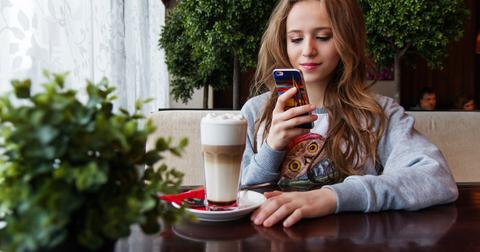 AT&T: Weak Q3 Results Could Weigh on Its Stock
By Ambrish Shah

Updated
AT&T (T) is scheduled to announce its third-quarter earnings results on October 23. Analysts expect the telecom (telecommunications) company to disappoint investors with its sales performance. Analysts expect AT&T to report a 0.8% fall in its revenue to $45.4 billion in the third quarter. Its revenue was $45.7 billion in the third quarter of 2018. Analysts expect its adjusted EPS to be $0.94 in the quarter compared to $0.90 in the third quarter of 2018.
On September 11, during the Bank of America Merrill Lynch Media, Communications & Entertainment Conference, AT&T's CFO, John Stephens, spoke about the company's plans for the rest of this year and into next year. Stephens stated that weakness in the company's wireless equipment segment could weigh on its consolidated third-quarter revenue. He added that low upgrade rates are expected to hurt the company's wireless equipment revenue. However, this won't hamper the telecom company's margins.
According to a Reuters report on September 12, "The company also said it expects current-quarter revenue at its WarnerMedia unit to fall by $400 million from a year earlier, mainly due to a strong second half last year at Warner Bros." However, this won't hamper the company's adjusted EPS guidance for 2019. AT&T expects low-single-digit adjusted EPS growth this year.
AT&T's wireless equipment revenue
AT&T breaks down its wireless sales into service and equipment revenue. Its wireless equipment revenue consists of phone and tablet sales, while its service revenue consists of subscription charges for wireless users. In the second quarter, AT&T's wireless equipment revenue from its combined domestic operations fell 2.6% YoY (year-over-year) to $3.51 billion. However, the company's combined domestic wireless operations service revenue increased 2.4% YoY to $14.0 billion. For the third quarter, AT&T expects sequential wireless service revenue growth.
Declining pay-TV customer base
In the second quarter, AT&T lost net 778,000 premium TV customers—more than its net loss of 262,000 in the second quarter of 2018. AT&T also lost 544,000 premium TV customers in the first quarter of 2019. In the second quarter, AT&T's premium TV customer count fell YoY to 21.58 million from 23.64 million in the second quarter of 2018. Its premium TV subscribers consist of DIRECTV satellite and U-verse TV subscribers.
Other traditional pay-TV service providers are also losing video customers. Charter Communications (CHTR) and Comcast (CMCSA) lost 141,000 and 224,000 total video customers, respectively, in the second quarter.
The reduction in the company's pay-TV customer base is mainly the result of the growing popularity of OTT (over-the-top) video streaming services. Currently, Netflix, Amazon Prime Video, and YouTube TV are the leading OTT service providers.
In the third quarter, AT&T expects to lose more premium TV customers due to fewer promotional activities and carriage disputes. AT&T has taken a tough stance on negotiations over new content carriage contracts with broadcasters to keep costs down. In July, AT&T faced a blackout of the CBS and Nexstar channels due to its "aggressively managing costs with retransmission negotiations."
In the third quarter, AT&T "expects an incremental 300,000 to 350,000 premium video losses above the previous quarter's premium video results," according to Stephens at yesterday's investor conference.
However, AT&T expects improved premium TV customer trends in 2020 "due to far fewer customers on promotional pricing and the nationwide launch of AT&T TV, which delivers a premium streaming experience."
Stock returns
AT&T stock rose 3.09% yesterday and closed at $38.74. The stock's five-day, one-month, and YTD (year-to-date) price movements were 8.5%, 12.2%, and 35.7%, respectively.
The stock is trading 0.03% below the 52-week high of $38.75 it saw on September 11. It's trading 44.55% above the 52-week low of $26.80 it saw on December 26, 2018. It's also risen 18.58% in the trailing-12-month period.
Based on its closing price on September 11, AT&T stock was trading 9.0% above its 20-day moving average of $35.53, 12.4% above its 50-day moving average of $34.48, and 17.0% above its 100-day moving average of $33.10. With a 14-day relative strength index score of 82.43, the stock is in overbought territory.
On September 11, AT&T stock closed near its Bollinger Band upper-range level of $37.68. This value means that the stock has been overbought.
On September 11, Sprint (S) stock rose 0.87% and closed at $6.93, while T-Mobile (TMUS) stock rose 1.74% to $79.74. T-Mobile and Sprint have returned 25.4% and 19.1%, respectively, YTD.
AT&T's market cap stood at $283.1 billion on September 11. Telecom peers T-Mobile and Sprint have market caps of $68.1 billion and $28.4 billion, respectively.
On Monday, Paul Singer's Elliott Management disclosed a $3.2 billion stake in AT&T stock. To learn more about Elliott Management's recommendations and why Jim Cramer likes AT&T stock, read Should AT&T Be on Your Shopping List in September?
Also check out AT&T Responds to Elliott Management's Letter to learn more about AT&T's response to Elliott Management's suggested changes.