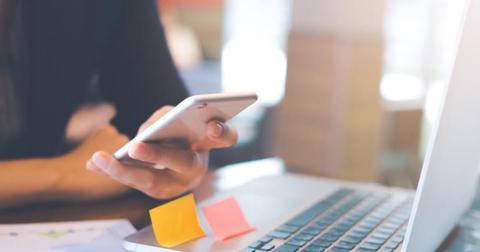 AT&T Stock: Target Price and Valuation Update
By Ambrish Shah

Updated
So far, September has been a good month for AT&T (T) stock. The stock has gained more than 7% month-to-date. AT&T stock rose about 2.05% on September 20 and closed the trading day at $37.91. The stock was trading 2.17% below its 52-week high of $38.75. Meanwhile, the stock was trading 41.46% above the 52-week low of $26.80 it saw on December 26.
AT&T stock has risen in 2019
On a YTD (year-to-date) basis, AT&T has gained 32.8%. Sprint (S) and T-Mobile (TMUS) have also risen this year. They have risen around 13.1% and 26.7%, respectively, YTD. On September 20, Sprint stock fell 2.37% and closed at $6.58, while T-Mobile stock fell 0.51% to $80.59.
AT&T's market capitalization is $277.01 billion, while Sprint and T-Mobile have market caps of $26.93 billion and $68.86 billion, respectively.
Analysts' recommendations and target price
Among the 28 analysts covering AT&T stock, 14 have a "buy" rating on the stock—down from 15 last month. About 13 analysts have "hold" rating on the stock—up from 12 last month. Only one analyst has a "sell" rating on the stock—unchanged from last month.
Currently, analysts have a 12-month target price of $36.12 on AT&T stock. On September 20, the stock was trading at a premium of 4.7% to analysts' 12-month target price. The median target price was $38.00 on the same date.
Technical level
AT&T stock has returned 8.4% in the trailing one-month period and 13.4% in the trailing 12-month period. Based on the closing price on September 20, AT&T stock was trading 4.0% above its 20-day moving average of $36.44. The stock was trading 8.3% above its 50-day moving average of $34.99.
AT&T was trading 13.0% above its 100-day moving average of $33.54. With a 14-day RSI (relative strength index) score of 65.14, the stock is approaching the overbought level.
On September 20, AT&T stock closed near its Bollinger Band upper-range level of $38.96, which indicates that it has been overbought.
AT&T stock's valuation
AT&T's revenues will likely rise 6.9% in fiscal 2019 to $182.49 billion. The sales will likely increase 0.2% in fiscal 2020 to $182.81 billion and decrease 0.6% to $181.74 billion in fiscal 2021. In comparison, the adjusted EPS will likely rise 1.1% in fiscal 2019. The company's adjusted EPS will likely increase 1.7% in fiscal 2020 and at an annual rate of 3.4% in the next five years. AT&T has a dividend yield of 5.38%.
The stock appears expensive based on its expected earnings growth of 1.1% and its PE ratio of 10.65x for fiscal 2019.
Latest developments
On September 20, AT&T and Walt Disney (DIS) signed a new content carriage contract. According to a Broadcasting and Cable report, "The Walt Disney Co. reached an agreement in principle on a new retransmission consent and carriage deal with AT&T that would keep networks including ABC, ESPN and the Disney Channel glowing in homes with DirecTV, U-verse and AT&T TV Now." AT&T and Disney didn't disclose the terms of the new contract.
The report also said, "In the past few months AT&T has been involved in carriage disputes with CBS and Nexstar Media Group that have resulted in lengthy blackouts."
During the Bank of America Merrill Lynch Media, Communications & Entertainment Conference on September 11, AT&T's CFO, John Stephens, said that the carriage disputes with CBS and Nexstar could accelerate pay-TV losses in the third quarter. The wireless carrier will likely lose 1.1 million pay-TV subscribers.
In the third quarter of 2018, the company posted net losses of 346,000 pay-TV customers. In the second quarter, the company reported net losses of 778,000 pay-TV customers—more than 262,000 net losses in the same quarter a year ago.
Elliott Management's stake in AT&T