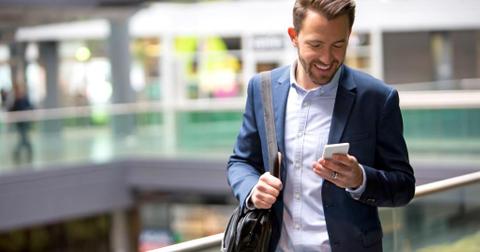 AT&T Responds to Elliott Management's Letter
By Ambrish Shah

Updated
Today, the shares of AT&T (T) gained over 9% in early market trading. At 12:59 PM ET, the stock was up 2.6% at $37.21. It surged after activist investor Elliott Management disclosed that it owns a $3.2 billion stake in the company. Elliott stated that it believes AT&T is undervalued at its current price, and its stock "can achieve $60+ per share of value by the end of 2021." This target price represents a potential upside of approximately 65.5% from AT&T's closing price of $36.25 on September 6.
Article continues below advertisement
Billionaire investor Paul Singer's hedge fund presented a letter to AT&T's board outlining the steps for improved stock performance. The four-part plan includes an improved strategic focus, significant operational improvements, a formal capital allocation framework, and enhanced leadership and oversight. In the letter, Elliott urged AT&T to sell its noncore assets, including DIRECTV, its Latin American pay-TV operations, and its Puerto Rican business.
On September 9, Reuters reported that the hedge fund's note stated, "Despite nearly 600 days passing between signing and closing (and more than a year passing since), AT&T has yet to articulate a clear strategic rationale for why AT&T needs to own Time Warner."
AT&T's response to Elliott's letter
AT&T responded to Elliott's letter, stating, "Our management team and Board of Directors maintain a regular and open dialogue with shareholders and will review Elliott Management's perspectives in the context of the company's business strategy." It added, "We look forward to engaging with Elliott. Indeed, many of the actions outlined are ones we are already executing today."
Article continues below advertisement
Financial performance
AT&T has increased its sales from $160.8 billion in 2017 to $170.8 billion in 2018. Analysts expect its sales to increase by 7.0% to $182.8 billion in 2019 and 0.3% to $183.2 billion in 2020.
The company's adjusted EPS also grew from $3.05 in 2017 to $3.52 in 2018. Analysts expect its adjusted EPS to increase by 1.1% to $3.56 in 2019 and 1.7% to $3.62 in 2020.
AT&T stock returns
On September 6, AT&T stock closed at $36.25, 1.0% higher than its closing price on September 5. It's trading 0.3% lower than its 52-week high of $36.37 and 35.3% higher than its 52-week low of $26.80. Year-to-date, the stock has gained about 27.0%.
Overall, analysts favor a "buy" rating on AT&T. Among the 28 analysts covering the stock, 16 analysts give it "buys," 11 give it "holds," and one gives it a "sell." Analysts have a 12-month median target price of $37 on the stock, indicating a potential upside of 2.1% from its last closing price.
To learn about why debt is a major concern for AT&T, read What You Should Know about AT&T's Dividend Profile.