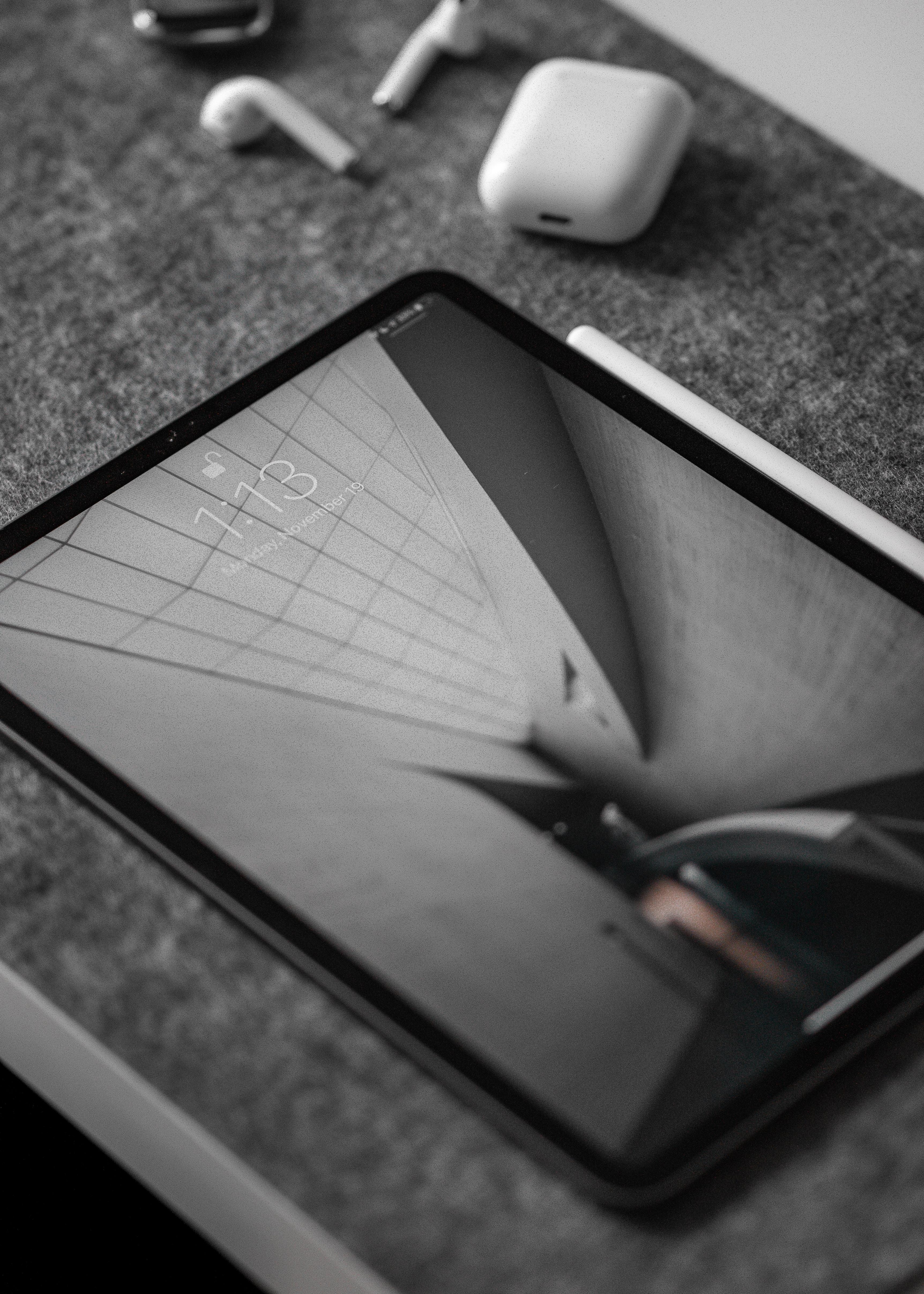 Apple's Cheapest iPad Yet: Should You Go for It?
By Namrata Sen Chanda

Sep. 12 2019, Updated 2:46 p.m. ET
Apple's (AAPL) launch of its new seventh-generation iPad—its cheapest to date—was the biggest surprise at its Tuesday event. A bigger screen, a full-sized smart keyboard, and support for Apple Pencil are the key highlights of the latest Apple iPad model.
Set to be released on September 30, the iPad is ideal for creative visualization, working, gaming, and learning. With a starting price of $329, it's quite the value proposition if you're interested in buying an iPad. This cheaper version is bigger and better.
Article continues below advertisement
Features and specs
The highlight of Apple's latest iPad is its 10.2-inch screen. It has close to 3.5 million pixels and a wide viewing angle, which makes it great for an "immersive augmented reality" experience, according to Apple. Enhanced cameras and advanced sensors add to the screen's vivid display. You can also connect Apple's new iPad to a smart keyboard. Apple previously restricted this feature only to the premium iPad Air and iPad Pro.
The new operating system, iOS 13, offers a unique one-handed typing option. The onscreen keyboard can be repositioned anywhere on the screen. And because the cheapest iPad just got bigger, this flexible keyboard option is particularly useful. The updated iOS 13 will arrive on September 19.
Apple's new iPad also scores higher on portability and durability. It weighs in at just one pound, and a 100% recycled aluminum case protects it.
Apple claims that its latest iPad performs two times faster than a Windows PC thanks to its powerful A10 Fusion chip. This speedier processing will allow for seamless multitasking and gaming on Apple Arcade.
Among all the selling points of the new iPad, the strongest is its pricing. Starting at $329 for a 32 GB model, it packs in more features than the previous 9.7-inch model. Education customers can get the new Apple iPad for just $299.
The device has everything people already love in affordable iPhones along with an enhanced display and portability. It's safe to say that the new iPad has brought the previous model on par with premium models—but at a more attractive price point. The package seems like a win-win for the company as well as consumers.
Article continues below advertisement
Apple is keen on increased sales
According to the IDC's Worldwide Quarterly Tablet Tracker, "The launch of the detachable iPad Air in 2Q19 helped Apple to double its detachable tablet shipments. Meanwhile, slate iPads declined 7.5% year over year as the new iPads were unable to maintain the same momentum of upgrades as those launched in 2018."
In the third quarter of fiscal 2019, Apple's iPad revenue climbed 8.4% YoY (year-over-year) to $5.02 billion on the back of growth across all its geographic segments. Apple is upbeat about the performance of this segment in the future.
Based on Apple's quarterly figures, IDC estimated the iPad's average selling price to be $413.01 in the third quarter compared to $401.11 in the same period of the previous year. As per IDC, this indicates that buyers are more inclined toward expensive models.
IDC further stated that Apple's market share rose from 34.1% in the second quarter of 2018 to 38.1% in the second quarter of 2019. It's evident that Apple is still the market leader in the tablet segment and wants to hold on to its position. Hence, it wants to push the sales of its affordable iPads going forward. Interestingly, following Tuesday's event, Apple slashed the prices of its 11-inch and 12.9-inch 1 TB iPad Pro models by $200 in the US. It seems the company is making all possible attempts to boost the sales of its iPads ahead of the holiday season.
Apple stock posted a 3.8% intraday gain and closed at $223.59 on September 11. The positive sentiment following Tuesday's event is likely to continue. Moreover, China's move to exempt certain US goods from additional countertariffs has stoked optimism among investors.