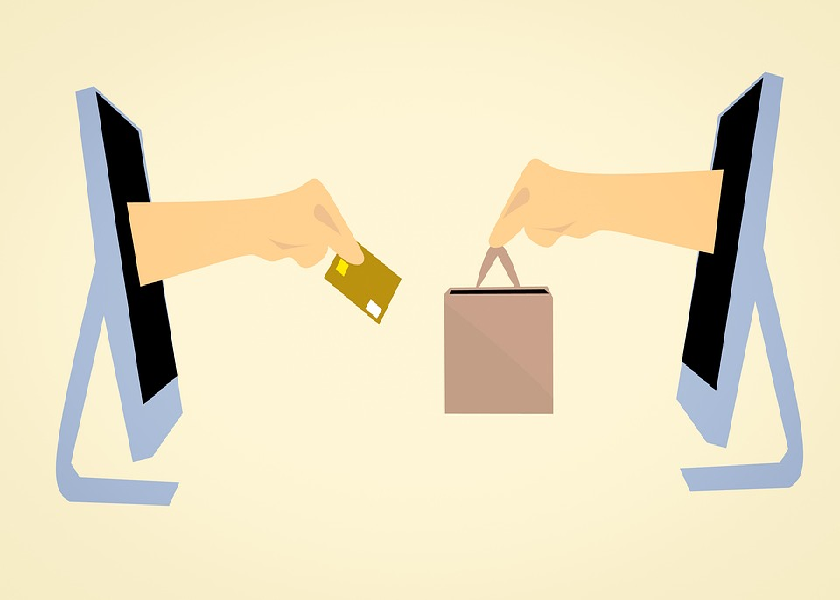 Analysts Bet on Square Stock: What's Next?
By Sophia Nicholson

Sep. 26 2019, Published 12:46 p.m. ET
Square (SQ) stock is trending upward and is up over 3% in Thursday's trading session. Square jumped after Wells Fargo upgraded its rating on the stock.
On Thursday morning, Wells Fargo analyst Timothy Willi raised the rating on Square to "outperform" from "market perform." However, Willi reiterated the price target at $80. Willi has a bullish stance on Square stock and believes the negativity around the stock has ended.
Article continues below advertisement
Analysts on Square stock
Square stock has been gaining the attention of analysts and investors, based on the company's strong fundamentals. CNBC host Jim Cramer also believes that the stock has upside potential and is worth owning.
Analysts at Citigroup and SunTrust Robinson Humphrey also upgraded Square stock this month. Last week, Craig-Hallum analyst Bradley Berning also raised the price target and rating on Square stock. Berning expects the company's EBITDA to grow in 2020.
We believe the company's focus on its peer-to-peer payment app, Cash App, could give long-term returns. Cash App has been a major contributor to Square's revenues. In the second quarter, the company's Cash App revenue came in at $260 million, driven by higher usage and engagement. Square has also launched several services and offers to boost its Cash App user base.
Cramer noted that he appreciated the company's decision to sell its food-delivery service Caviar to DoorDash to focus on Cash App. The $410 million Caviar-DoorDash deal is expected to close by the end of the year.
So, is Square stock worth buying now? How many analysts are optimistic about Square stock? Let's look at the factors that dented the company's performance in the past few quarters.
Article continues below advertisement
Square stock is losing value
Square stock, which gave stellar returns of over 55% in 2018, gained only 4.3% this year through September 25. SQ is also lagging its peers PayPal (PYPL) and Shopify (SHOP) this year. PayPal and Shopify returned 23.8% and 127.2%, respectively, this year.
Square stock has lost its sheen since the departure of CFO Sarah Friar in October 2018. Despite replacing Friar with Amrita Ahuja in January, analysts and institutional investors remained skeptical about Square stock.
Square has lost revenue growth
Square's revenues have been declining over the past few quarters. Lower payments volume growth and growing competition from PayPal and others also dented its revenue growth. Square's revenue growth gradually declined to 46% in Q2 2019 from 68% YoY in Q3 2018.
Square gave conservative guidance for its third quarter. The mobile payments company expects Q3 earnings per share of $0.18–$0.20. Square expects its 2019 EPS to be $0.74–$0.78. For Q3, the company predicts revenues of $590 million–$600 million, and it expects 2019 revenues of $2.25 billion–$2.28 billion.
Wall Street analysts expect Square's EPS of $0.21 to grow 58.5% YoY in the third quarter. Analysts expect the company's 2019 EPS to grow 64.1% YoY to $0.77, but this growth could drop to 43.3% YoY in 2020 to $1.11.
Analysts expect the company's third-quarter revenues to grow 38.6% YoY. For 2019 and 2020, analysts expect to see sales growth of 43.2% YoY and 33.6% YoY, respectively.
Analysts at Citigroup and KeyBanc are cautious about Square and have lowered their views on its stock. Analysts at Craig-Hallum and Evercore ISI believe the stock is overvalued in relation to its peers.
Bank of America analyst Jason Kupferberg believes that the company's massive investments in its Seller and Cash App platforms could pressure its earnings in 2020.
Article continues below advertisement
Square's premium valuation
Square stock's PE ratio is 57.25x in the next 12 months (or NTM). In comparison, PayPal, Visa (V), and Mastercard (MA) trade at PE multiples of 30.39x, 27.98x, and 31.47x, respectively. Square trades at an EV-to-EBITDA multiple of 43.28x, higher than its peers.
Although Square stock looks more expensive than its peers, the Wells Fargo analyst believes its valuation is improving.
Technical levels and analysts' recommendations
Square's 14-day RSI (relative strength index) score is 39.45, which indicates that investors are currently neutral on the stock. Notably, an RSI reading above 70 indicates that a stock is in "overbought" territory, while an RSI level below 30 means that the stock is in "oversold" territory.
On September 25, Square stock closed near its Bollinger Band midrange level of $59.99. This value indicates that the stock is neither overbought nor oversold.
Most of the analysts gave "buy" or "hold" ratings on Square stock. Currently, 16 of 37 analysts had "buy" ratings on Square stock, and 17 had "hold" ratings. Only four analysts gave "sell" ratings on the stock.
We believe the company is reviving from its downturn, but it might take some time to outperform its peers. In our view, the company should invest more in Cash App and other revenue-generating areas to justify its premium valuation.