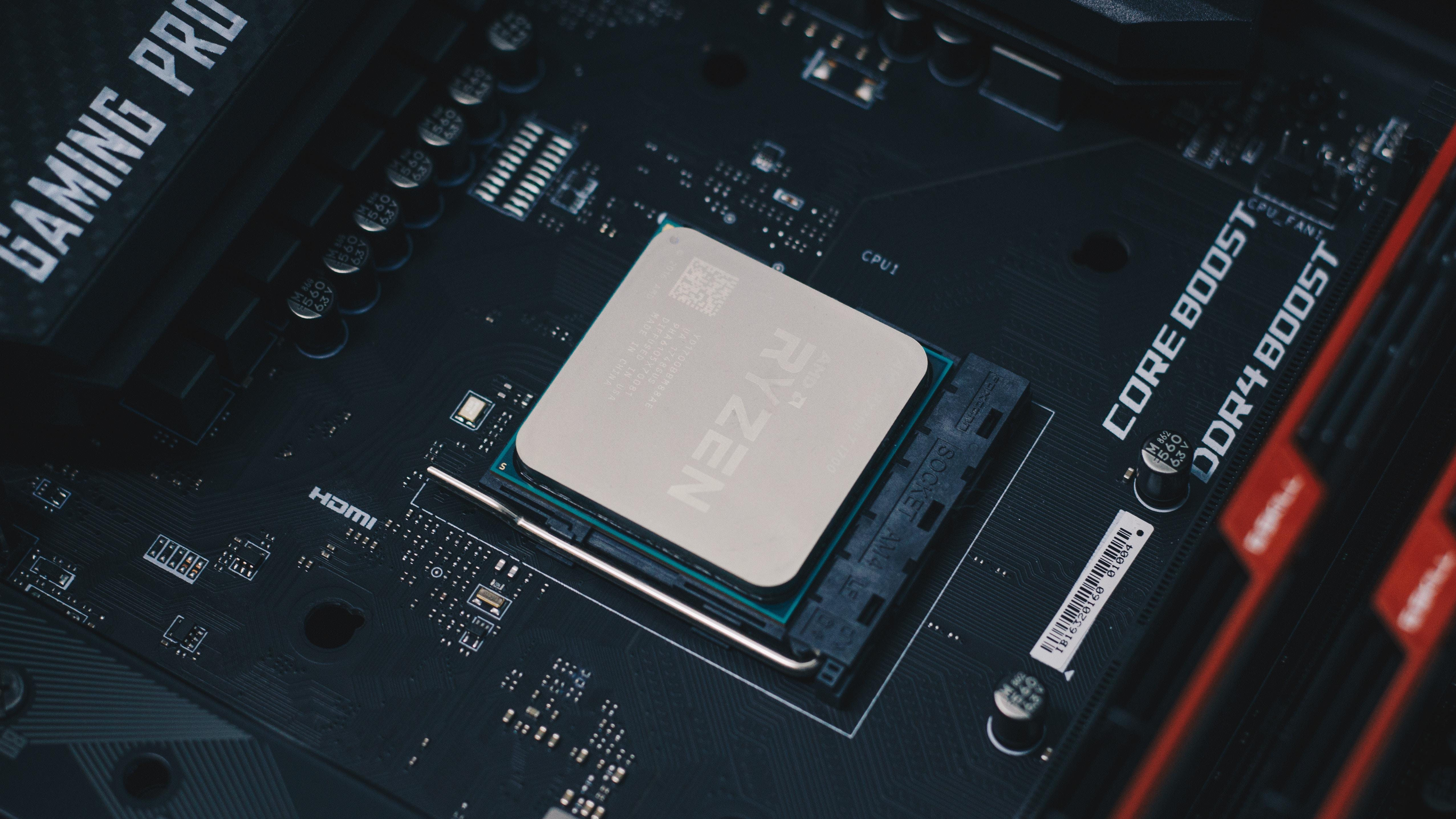 AMD Stock Falls 3.6% on Ryzen 3950X Delay  
By Puja Tayal

Sep. 26 2019, Published 2:16 p.m. ET
Advanced Micro Devices (AMD) stock fell 3.6% on September 24, and a day later Intel (INTC) stock rose 2.4%. It does not come as a surprise that one's loss is the other's gain. What is interesting is the news that caused this stock price movement—several rumors from DigiTimes, a source that sometimes gets the rumor wrong. There are rumors that AMD's upcoming Ryzen 3950X might either face supply constraints or clocking issues. In our view, there are too many rumors and product updates as AMD buckles up for its busiest time of year.
In June at the E3 (Electronic Entertainment Expo) Next Horizon Gaming Event, AMD announced plans to launch its Ryzen 9 3950X Desktop CPU in September. This news sent the stock up 5.8%.
Then there were rumors from tech publications TechSpot and HotHardware about AMD's third-generation Ryzen Threadripper. While AMD kept mum about Threadripper, its CEO, Lisa Su, hinted that more new CPUs would be coming.
Article continues below advertisement
November: An important month for AMD product launches
On September 20, AMD wrote in its community forum, "We are focusing on meeting the strong demand for our 3rd generation AMD Ryzen processors in the market and now plan to launch both the AMD Ryzen 9 3950X and initial members of the 3rd Gen AMD Ryzen Threadripper processor family in volume this November."
Now, this statement brings both good and bad news for customers. The good news is that in November, AMD is launching the highly anticipated 7nm (nanometer) Ryzen Threadripper high-end desktop CPU with 24 cores. Plus, it expects strong demand for its Ryzen 3000 series CPUs.
The bad news is that the firm has delayed the September launch of its 16-core/32-thread Ryzen 9 3950X to November. This is the first time in three years that AMD has delayed its products.
Rumor: Supply shortage caused Ryzen 3950X delay
AMD's email statement did not state the exact cause of the delay, but it did fuel some speculation. Wccftech stated that several insiders believe the Ryzen 9 3950X delay is due to a DigiTimes rumor in mid-September.
The DigiTimes rumor stated that AMD's foundry partner TSMC (TSM) extended the production lead time for its 7nm process by four months. This means future 7nm products could face supply constraints. The rumor raised concerns about delays in AMD's Ryzen 9 3950X, Ryzen Threadripper, and Ryzen Mobile, all designed for TSMC's 7nm node.
However, AnandTech's interpretation of AMD's statement shows that AMD's Ryzen 9 3950X delay has nothing to do with TSMC. The delay is "needed due to the high demand for these parts and that time is needed to ensure that sufficient stock is available."
What does this statement mean? For that, let us take you to an August 26 Tom's Hardware article, which stated that AMD's Ryzen 7 3700X and Ryzen 9 3900X are in limited supply.
Article continues below advertisement
These CPUs use one or two 7nm chiplets built by TSMC and one 12nm input/output chiplet. The very high demand for 7nm chiplets probably reduced the inventory. Because AMD does not want Ryzen 9 3950X and Ryzen Threadripper to suffer from a limited supply, it needs time to build up sufficient stock before the official launch.
Rumor: Clocking issues caused Ryzen 3950X delay
Another report by DigiTimes clarified that AMD delayed the launch of the Ryzen 9 3950X—not because of supply constraints but because of clocking issues. This rumor sent AMD stock down 3.6% on September 25. Clock speed is a key element that determines a CPU's performance.
In July and August, AMD's Ryzen 3000 series CPUs already suffered from clocking issues, as they failed to achieve the boost clock speed as advertised. The company released a software fix in September that improved the overall performance. However, there is always room for improvement.
AMD spotted the clocking issue with the Ryzen 3000 series before launching its flagship Ryzen 9 3950X CPU. AMD claims that 3950X will offer a base clock speed of 3.5 GHz (gigahertz) and boost clock speed of 4.7 GHz, the highest in its Ryzen 3000 series.
If this DigiTimes rumor is true, Wccftech believes that AMD did the right thing. In our view, it is better to delay the product launch rather than launch a product with performance discrepancies. Intel is capitalizing on AMD's boost clock speed issue by marketing its new Core i9-9900KS CPU's 5 GHz boost clock speed.
AMD stock is currently trading below $30, opening up a buying opportunity. Wall Street analysts have a median price target of $33 for AMD, representing an upside potential of 13%.
We expect AMD stock to rally at the end of October if the company reports better-than-expected third-quarter earnings. It could also rally in November when AMD launches Ryzen Threadripper and Ryzen 3950X.