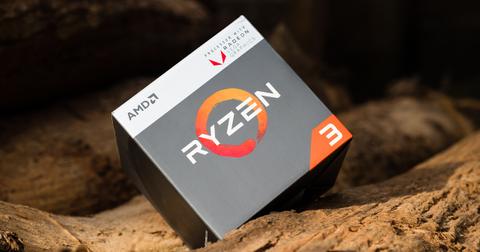 AMD Announces Ryzen 3000 Boost Speed Issue Fix
By Puja Tayal

Updated
Article continues below advertisement
Issues with AMD's Ryzen 3000 CPUs
AMD, in its SEC filings, said that a CPU's performance can be measured using three principal elements: instructions-per-cycle, clock speed, and power consumption. The filings said that clock speed represents "the rate at which a CPU's internal logic operates, measured in units of gigahertz or billions of cycles per second."
However, a few days after the launch of the AMD Ryzen 3000 series CPUs, several customer complaints came in about the boost speed. Unfortunately, the new Ryzen CPUs were not able to reach the maximum boost speed that AMD had advertised. An overclocker, Roman "Der8auer" Hartung, released his survey results on his YouTube channel on September 1. The survey showed that more than 50% of survey participants using AMD Ryzen 5 3600X were not able to achieve 4.4 GHz (gigahertz) boost clock speed.
Additionally, this was also the case with the AMD Ryzen 7 3700X and 3800X. Because of this, the survey results sent AMD's stock down 1.7% on September 3. However, Tom's Hardware review of the Ryzen 5 3600X shows no issues. Also, PCWorld's review of the CPU didn't find flaws with the CPU boost speeds.
AMD to release BIOS fix for boost speed issue
On September 3, AMD released a statement on the boost speeds. In a tweet, AMD said that a CPU's boost speed depends on several variables like workload system design and cooling solution. Wisely, AMD reviewed customer feedback. The firm found an issue with the AMD Ryzen 3000's firmware that lowered boost speed in some situations. A firmware is a software that tells the device how to communicate with other PC hardware. This can have a software fix. However, it's a good thing that the issue was not related to hardware. That can be an expensive fix.
On September 10, AMD will release a BIOS (basic input/output system) update. Thankfully, the BIOS update should fix the firmware issue. The update should also provide "additional boost performance optimizations." AMD's tweet on September 3 sent the company's stock up 1.8% on September 4.