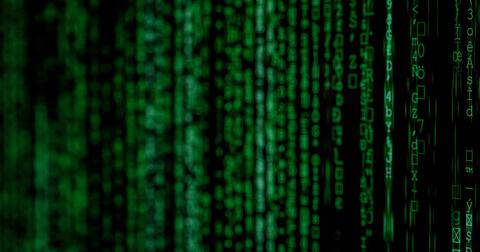 Amazon Flagged by Wall Street Journal: Buyer Beware?
By Shankar Iyer

Updated
According to the Wall Street Journal, Amazon made back-end changes for the benefit of selected vendors on its website. Supposedly, the company made the move to promote more profitable products. Amazon replied with a tweet denying the claim. Should Amazon shoppers be concerned?
Wall Street Journal cries foul
The investigation by the Wall Street Journal stems from probes by US Congress into tech companies. The Senate is digging into the digital monopolistic tendencies of companies such as Amazon, Google (GOOGL), Facebook (FB), and Apple (AAPL).
Google recently agreed to a tax settlement in France. The European Commission has also fined Google hefty amounts for antitrust violations over the last three years. Even Apple has been hit by fines from the European Competition Commission. Jerrold Nadler, Representative for New York's 10th congressional district, is among those seeking better understanding from these companies by way of the antitrust probes. In Amazon's case, the probe will determine whether consumers or competitors could face any harm.
According to the Wall Street Journal, Amazon tweaked its search algorithms to showcase products that could add to its profits. Apparently, algorithms that run in the background now show featured products to customers instead of relevant products, and profitable products for Amazon rank higher in the search results. The listing should instead be based on what the customer is searching. The Journal also suggests that the company encouraged this move subtly and indirectly.
Amazon denies the claims
Amazon has denied changing its search algorithms. It said in a tweet, "We feature products customers want, regardless of whether they are our own brands or products offered by our selling partners." The company said that the customer always comes first—not its selling partners. It said profitability is a factor it considers, as any retailer would. It's not likely many retailers would keep products for sale that weren't profitable.
According to an Amazon spokesperson, profitability is one of the metrics the company uses for governance. However, this won't affect what a customer sees on the platform. Customers can still choose from many options. As always, all listings will continue to be featured according to customer relevance.
Jeff Bezos has always placed consumer interests as Amazon's first priority. The company boasts that the key to its success is its "obsessive compulsive focus on customers."
Digging deeper into the controversy
In March, Amazon came out with a new system for product listing. Vendors would register their brands on Amazon's Brand Registry. Once registered, products would be secured directly from the brand, and orders would pass through an automated ordering system. The idea behind emphasizing the Brand registry was to improve SEO responses for customers on the e-commerce platform.
Sellics is a software-as-a-service platform for vendors on Amazon. Vendors and enterprises can improve responses through Sellics. Sellics claims that Amazon regularly upgrades its algorithms and revises product rankings. The software service provider also releases notes discussing SEO changes. Its latest keyword optimizations were in January 2019 and October 2018.
The bottom line for Amazon shoppers
Amazon shoppers don't have much to be concerned about. The website's search results depend on the keywords used by the customer and not on the potential bias of an algorithm. As per the company's spokesperson, customers will see results that are relevant and can be delivered on the same day irrespective of any profitability metric.